Awards and Recognition :: Introduction
Recognizing our Lions
Our lions do amazing things after they leave campus, and we want to recognize those who go above and beyond!
Back to menu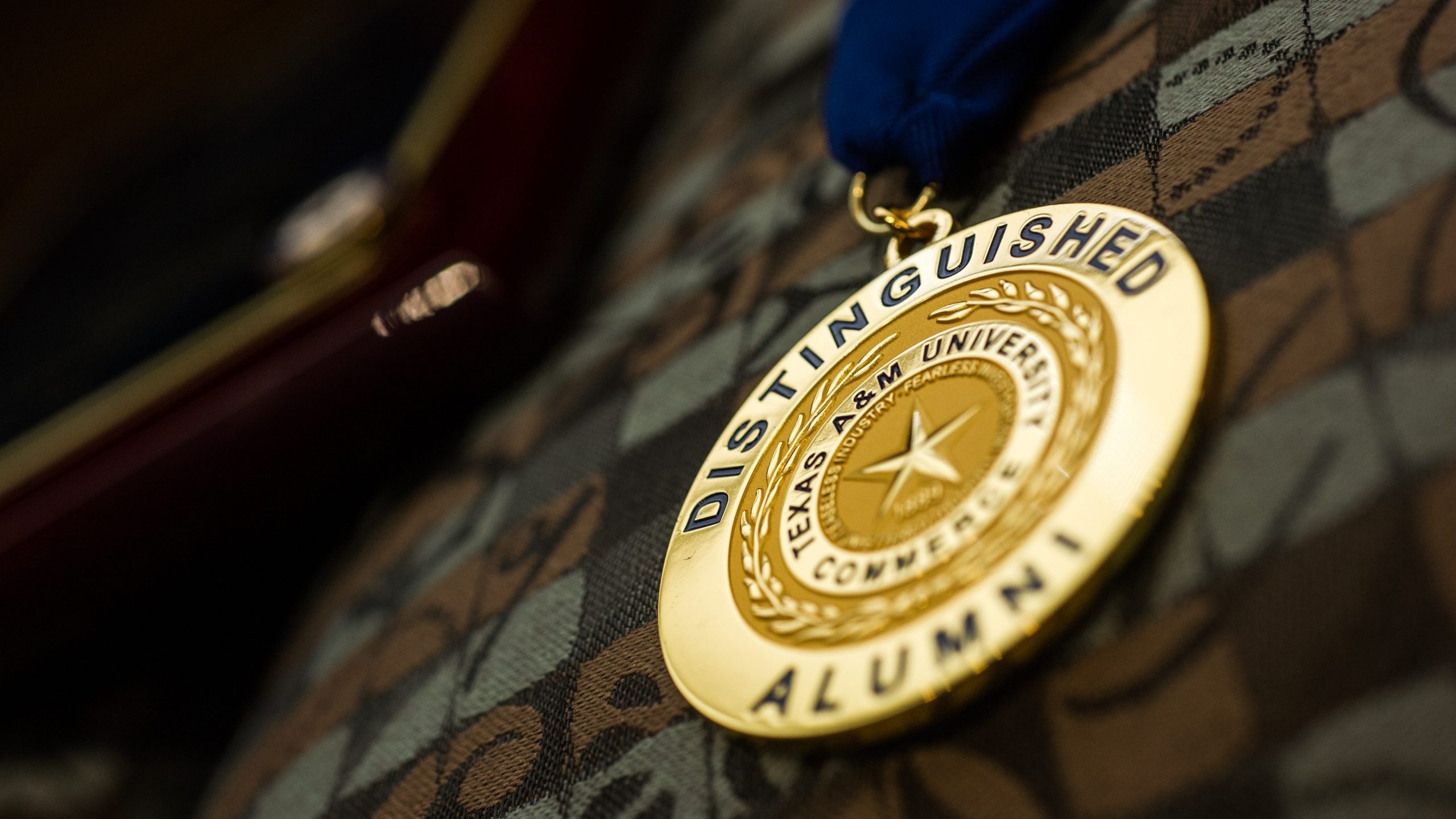 Awards and Recognition :: Awards
Awards
Distinguished Alumni Award
Since 1889, graduates of our institution have achieved illustrious careers and attained note-worthy accomplishments. It is from this vast pool of outstanding graduates that an elite few are selected and honored as Distinguished Alumni. The first Distinguished Alumni was awarded in 1967.
The award is presented to alumni for their extraordinary distinction in their business, profession, life's work or worthy endeavor. All the recipients of the Distinguished Alumni citations provide and maintain a medium for serving A&M-Commerce, further the interest and well-being of the university, and foster appreciation for the rich heritage of the university and its students, faculty and administration.
Gold Blazer Award
The Gold Blazer Award is given annually to alumni for service to both the A&M-Commerce Alumni Association and the university as a whole. Our institution is fortunate to have these outstanding alumni who work on behalf of the university without the expectation of compensation, reward or personal gain. Their involvement has had an overwhelming effect on the Alumni Association's ability to reconnect with graduates and provide positive avenues for their interaction with the university and student body.
Our Gold Blazer award recipients epitomize professor Mayo's motto of ceaseless industry, fearless investigation, unfettered thought and unselfish service to others.
Alumni Ambassador Award
The Alumni Ambassador Award is the highest honor that a department may bestow upon its alumni. Each year, academic departments across campus are given the opportunity to invite a former student to return to campus to interact with current students, faculty and staff. Throughout the past 37 years, 980 Ambassadors have returned to campus to participate in the Annual Alumni Ambassador Forum.
Back to menu
Alumni Association :: Contact
Contact Us
Office of Alumni Engagement
1706 Stonewall St.
Commerce, TX 75429
P.O. Box 3011
Commerce, TX 75428
Back to menu