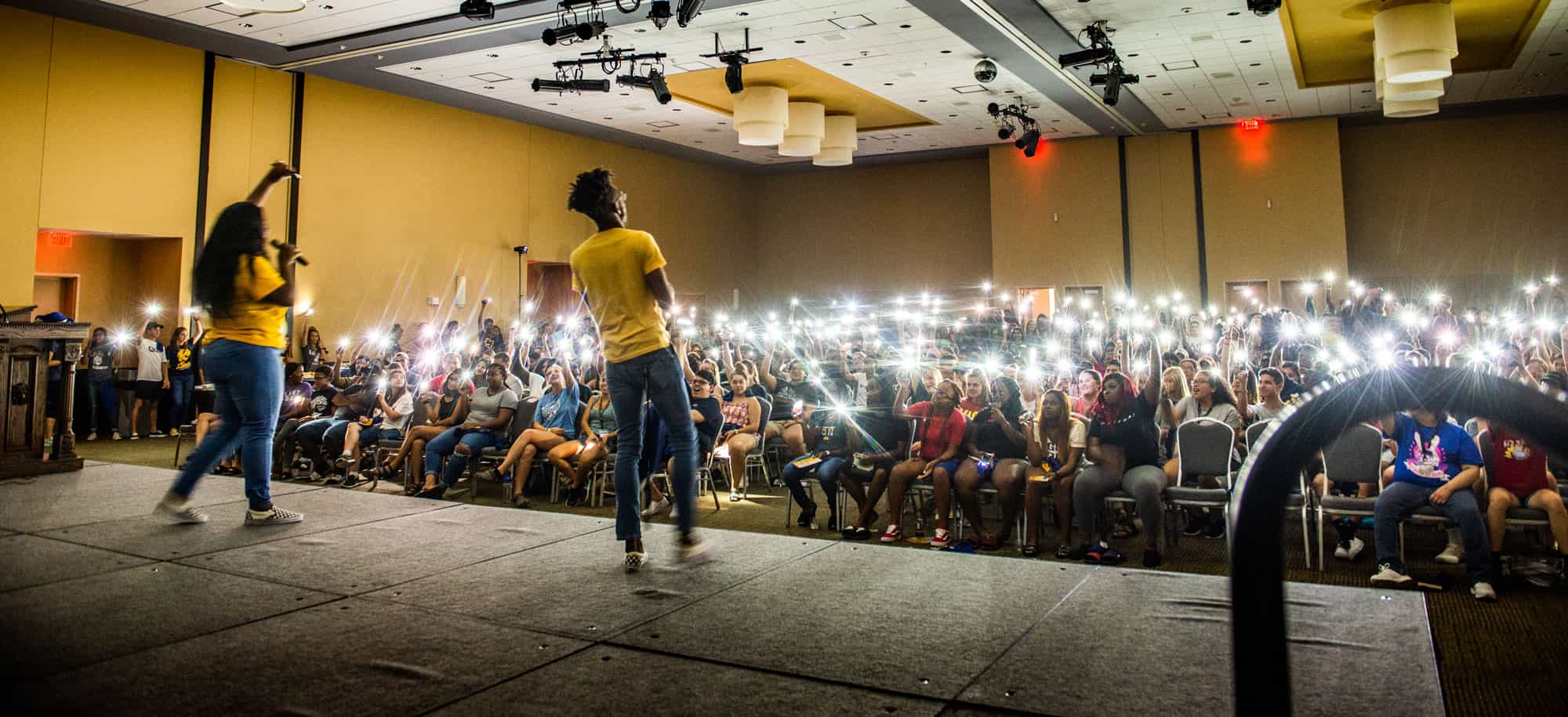 Let us Show You Around
Your new home away from home is waiting and we are eager to show it to you.
Visit Commerce!
Visit Commerce!
We're thrilled you found us and can't wait to guide you through what just might be your new favorite place. Click through our virtual map tours to see the campus from your couch, and be sure to schedule a tour and come see us soon!
Back to menu
Visit
Visit Campus in person!
The best way to learn about A&M-Commerce is to visit campus!
During your visit, you can explore our spectacular facilities, including academic buildings, the student center and residence halls. You can also meet A&M-Commerce students and learn about the numerous opportunities that are awaiting you.
Back to menu
Notes about visiting campus
Notes About Visiting Campus
Need something special to make your visit great?
We are committed to providing access and accommodations to our services, programs, activities, education and employment for individuals with disabilities.
To request ADA accommodations, please communicate your needs two days prior by emailing us at [email protected].
Visitor Parking
If you plan to visit The McDowell Administration building, you can park for a half-hour in front of the building. If you can stay longer, go by the cashier's window just inside the front entry of The McDowell Administration building for a complimentary visitor's permit.
Texas Senate Bill 11 permits concealed carry of firearms in Texas A&M University-Commerce buildings only to persons who have been issued and are in possession of a texas license to carry permit. Pursuant to pc 46.035 and A&M-Commerce rule 34.06.02.r1, permit holders may not carry in restricted locations. Please observe temporary building and venue signage; to comply with state law and report violations to the university police department at 903.886.5868 or 9-1-1, view the campus procedure.
Back to menu