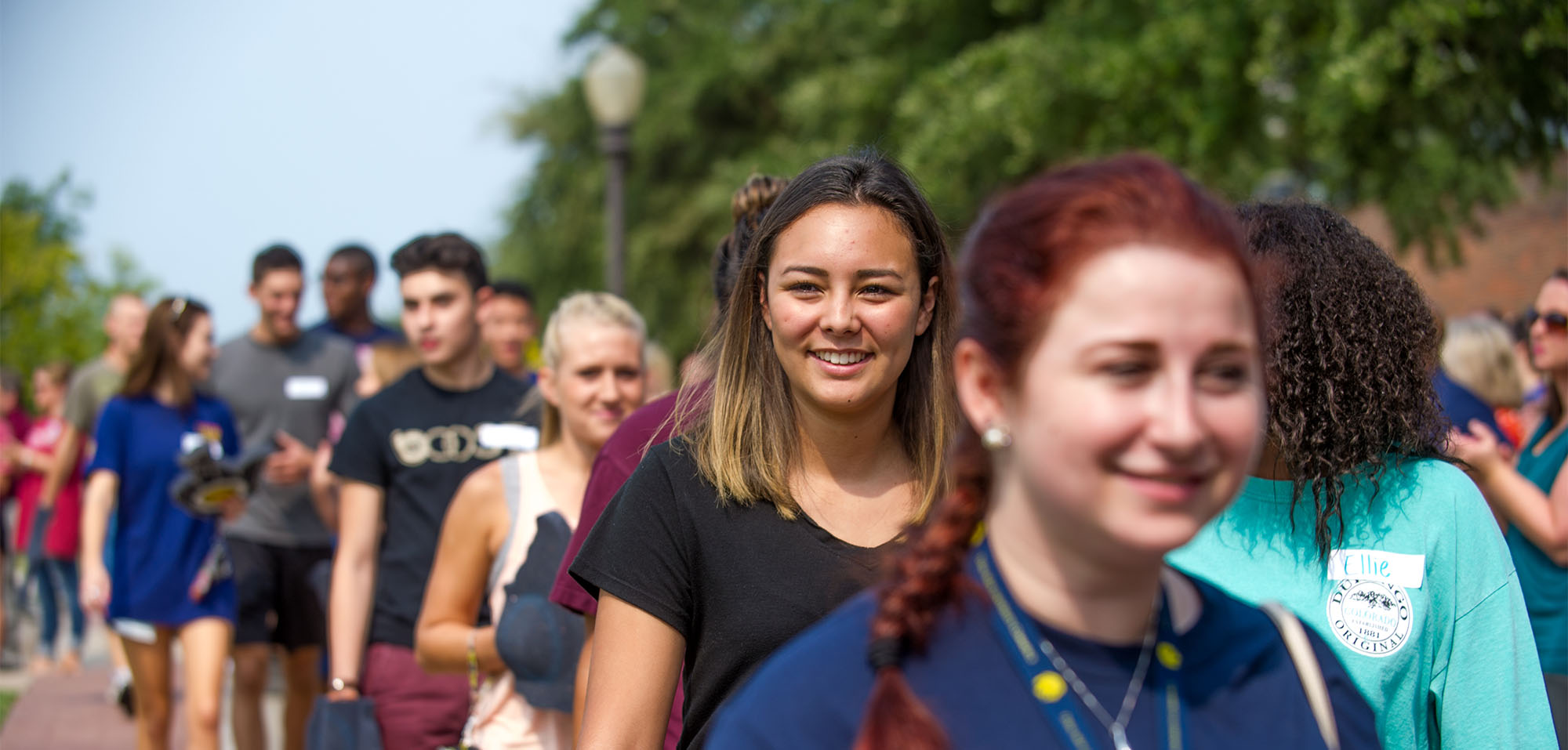 Discover A&M-Commerce
At Texas A&M University-Commerce, we transform lives through our mission to "Educate. Discover. Achieve." With locations all over Dallas and East Texas, we deliver 130 unique academic degrees and serve almost 11,000 students.
Our mission
EDUCATE. DISCOVER. ACHIEVE.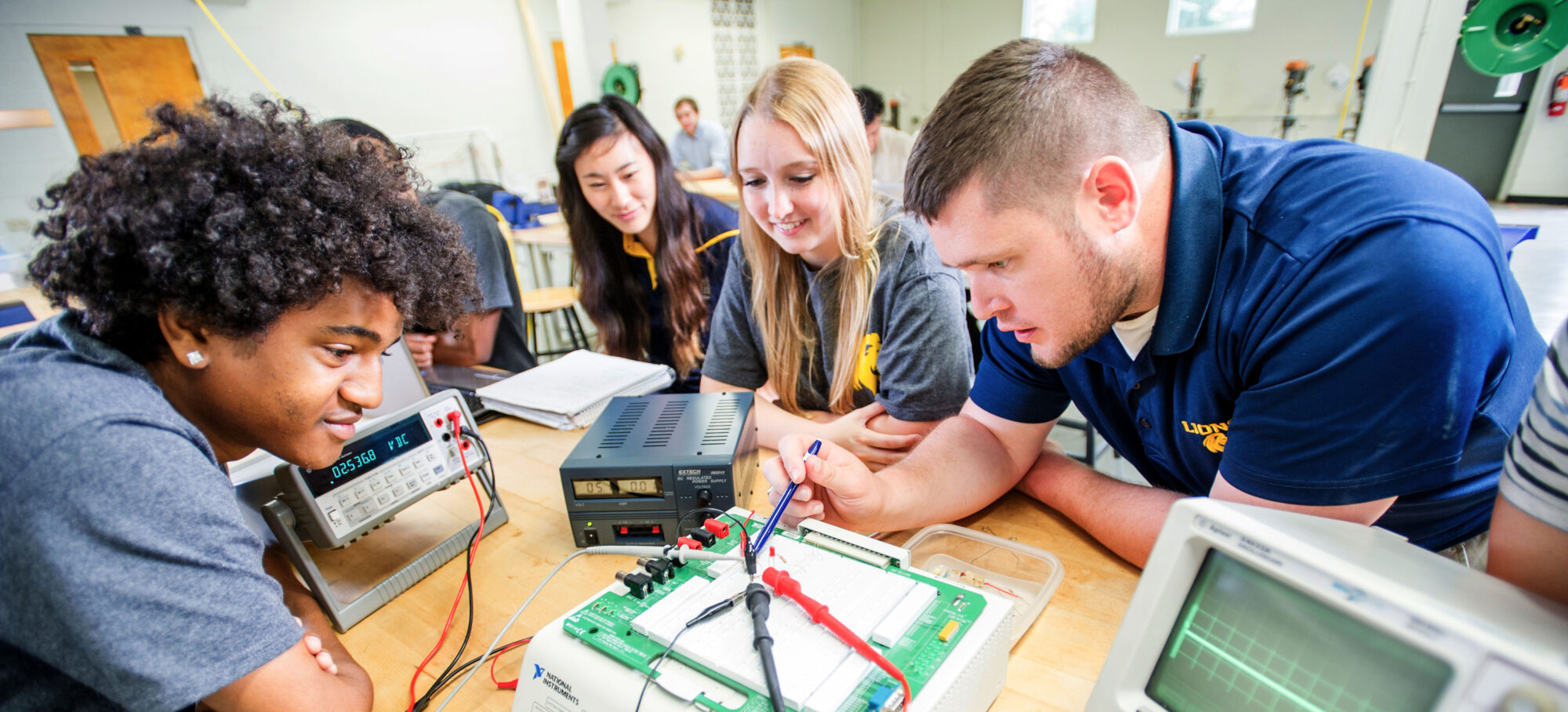 Our Vision
Texas A&M University-Commerce strives to:
TRANSFORM LIVES
by providing an excellent, relevant and personalized education to diverse learners
ADVANCE KNOWLEDGE
and pursue impactful research
SERVE AN INCLUSIVE COMMUNITY
where all are valued
FOSTER COLLABORATION
to solve contemporary problems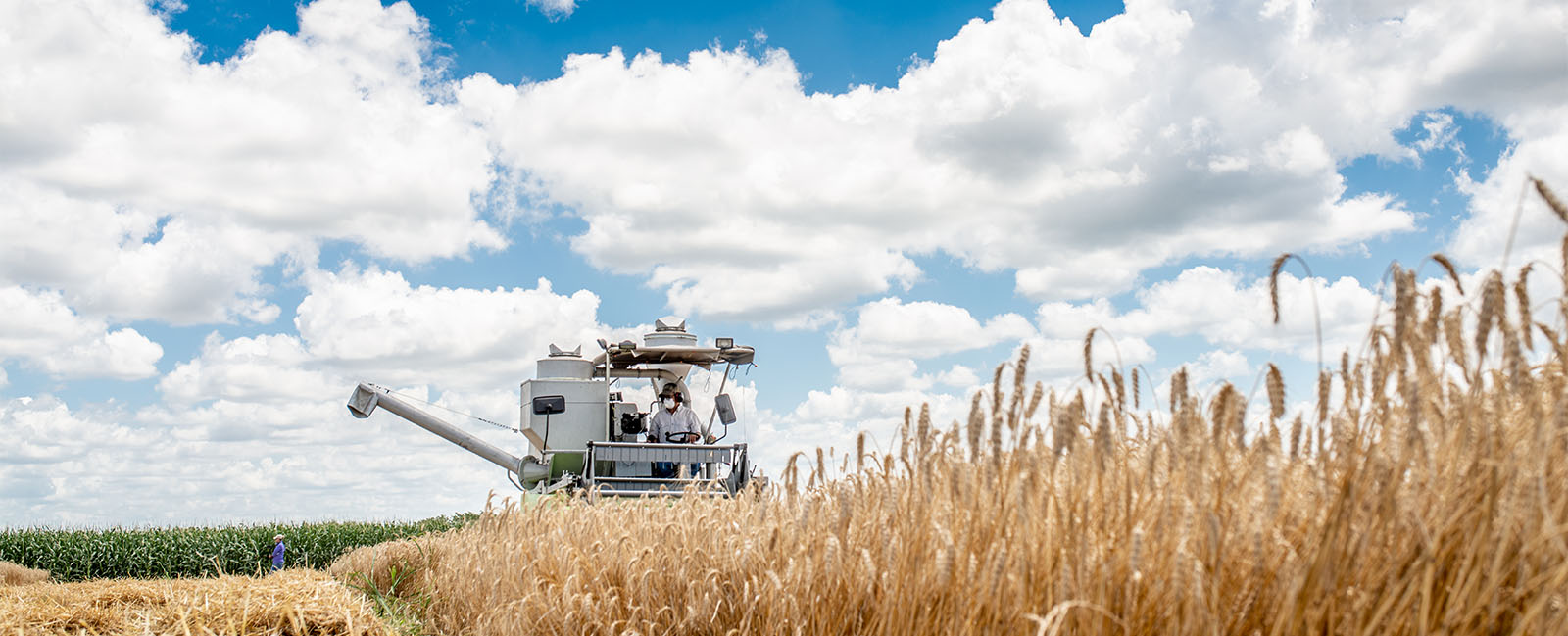 10 Unique Qualities of A&M-Commerce
Quality Academic Programs
From accounting to electrical engineering, A&M-Commerce offers more than 130 academic degrees from six university colleges. U.S. News & World Report has ranked several programs at Texas A&M University-Commerce among the top in the nation for 2022.
Internships and Job Placement
The university's Career Services office helps match students with internships and job opportunities in top-notch industries. From creating strong resumes to honing interview skills, Career Services gives students an edge in the job market.
Diverse and Exciting Campus Culture
Known for its friendly campus atmosphere, A&M-Commerce embraces diversity and strives to help everyone feel a sense of belonging. Students enjoy an exciting campus experience as they participate in a thriving Greek community and 115 student clubs and organizations.
State-of-the-Art Facilities
Among the university's many outstanding facilities, the Nursing and Health Sciences Building opened in Spring 2020. It features a state-of-the-art simulation hospital where future healthcare leaders practice life-saving skills in a realistic clinical setting.
Convenient Learning Sites
A&M-Commerce offers many learning sites across Dallas-Fort Worth as well as a large selection of online classes. A&M-Commerce at Dallas celebrated its grand opening at 8750 North Central Expressway in February 2022!
Entrepreneurship Program
Among the university's many innovative programs, Venture College empowers budding entrepreneurs to develop and launch their products and business ideas.
Hands-on Agriculture Program
A&M-Commerce offers one of the nation's only agriculture colleges where students experiment with sustainable growing methods to produce their own wheat, cotton and corn crops on a 1,300-acre farm.
Leader in Texas Education
A&M-Commerce is a leading producer of Texas teachers. More than 340 fully certified educators graduated during the 2020-2021 academic year. Notably, 93% of A&M-Commerce graduates pass the initial statewide teacher certification examination.
Show-Stopping Music Program
The music department is highly sought by aspiring musicians and music educators. In 2021, A&M-Commerce received the All-Steinway School designation, bestowed by the prestigious Steinway & Sons piano company. The university is also the world's first institution to receive a Spirio Technology designation.
Powerhouse NCAA Athletics Program
The A&M-Commerce Lions are an athletic powerhouse. They claimed the 2017 NCAA Division II Football National Championship. In 2022, the Lions made a move to NCAA Division I as part of the Southland Conference.
Discover more about what makes A&M-Commerce unique at tamuc.edu.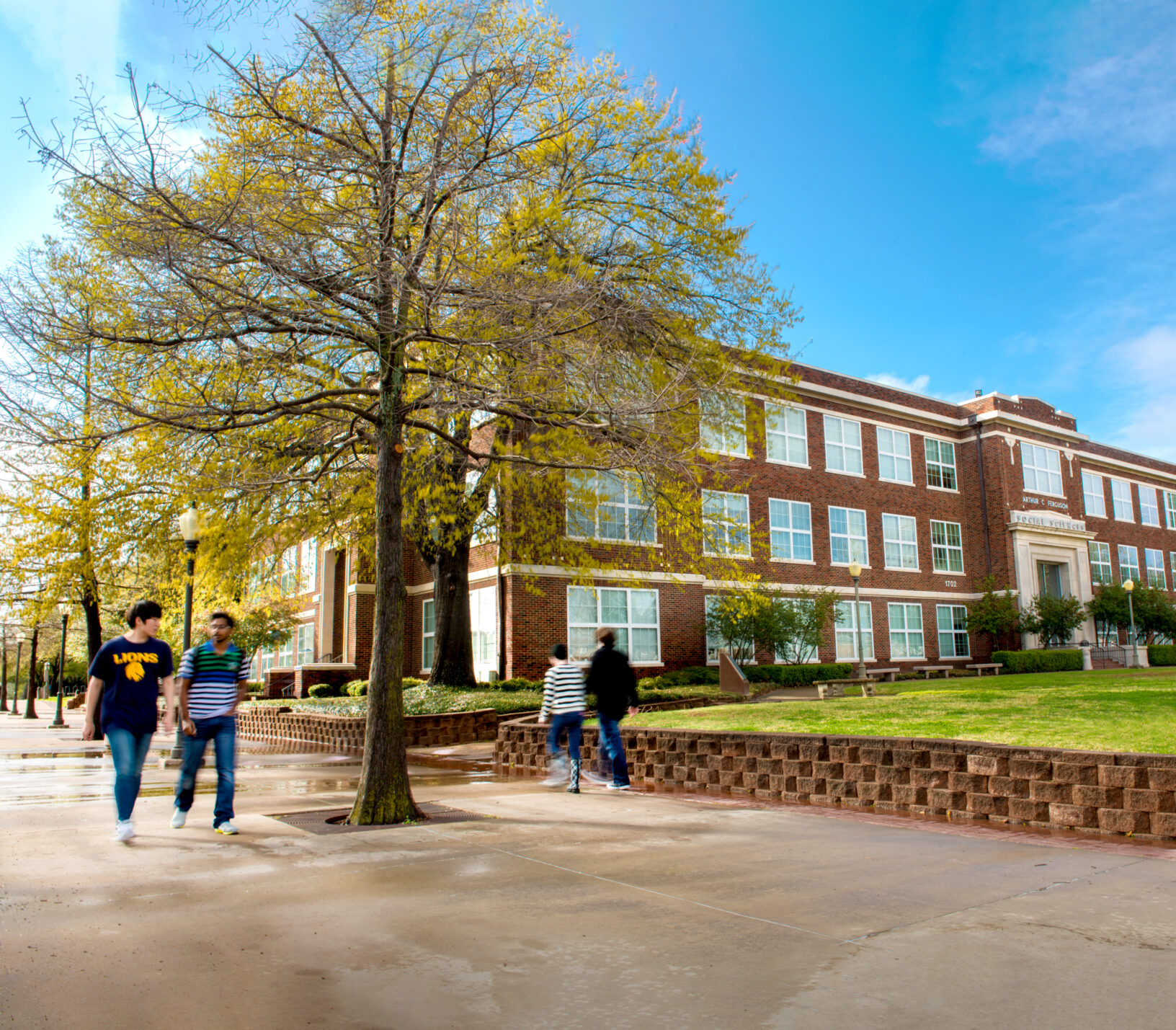 Explore our campus
Welcome to Lion Country! We can't wait to show you around! Click through our virtual map tours to explore campus from your couch, and be sure to schedule a tour and come see us soon!
history of A&M-Commerce
Established in 1889, Texas A&M University-Commerce proudly maintains a 133-year legacy of excellence. A&M-Commerce is the third-largest university in the prestigious Texas A&M University System.
Historical Timeline
1889–William Leonidas Mayo founded East Texas Normal College in Cooper, Texas.
1894–The Cooper site was destroyed by fire, and the university moved to its present-day location in Commerce.
1917–On March 14, a bill passed in the state legislature making the university a state-funded college. On the same day, Professor Mayo died suddenly before receiving the news that his college would live on. Subsequently, the name changed to East Texas State Normal College.
1923–The school was renamed East Texas State Teachers College.
1935–Graduate education entered the curriculum.
1957–The state legislature, recognizing that the university had broadened from teacher education alone, changed the university's name to East Texas State College.
1962–The first doctoral program was inaugurated.
1965–The university's name changed to East Texas State University.
1996–The university's name changed to Texas A&M University-Commerce when the university joined the Texas A&M system.
Learn more about the history of A&M-Commerce.
Contact Us
Texas A&M University-Commerce
2200 Campbell Street
Commerce, TX 75428