Accounting Student Receives Noteworthy PCAOB Scholarship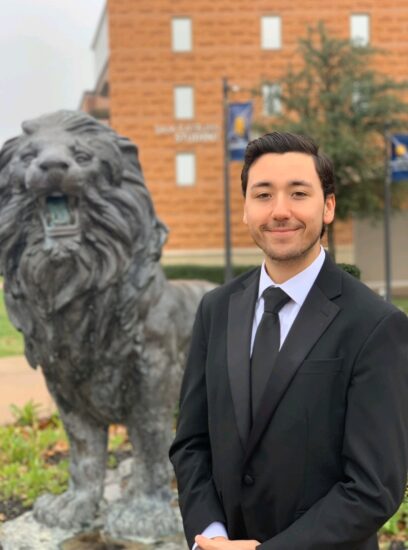 Dr. Jim Hamill, head of the Department of Accounting and Finance at Texas A&M University-Commerce, recently announced that accounting student Maxwell Perez has received a $10,000 scholarship from the Public Company Accounting Oversight Board (PCAOB).
The PCAOB is a non-profit corporation established by Congress to oversee audits of public companies. The PCAOB Scholars Program awards merit-based scholarships to exemplary undergraduate and graduate accounting students. In order to be awarded this scholarship students must have an outstanding academic record and department faculty must advocate heavily for the student. "It's an honor for Maxwell and for the A&M-Commerce College of Business for one of our students to be selected," said Hamill.
Perez is from Denison, Texas where he graduated eighth in his class.