AgriBusiness Professor Receives Presidential Award for Excellence in Research and Communication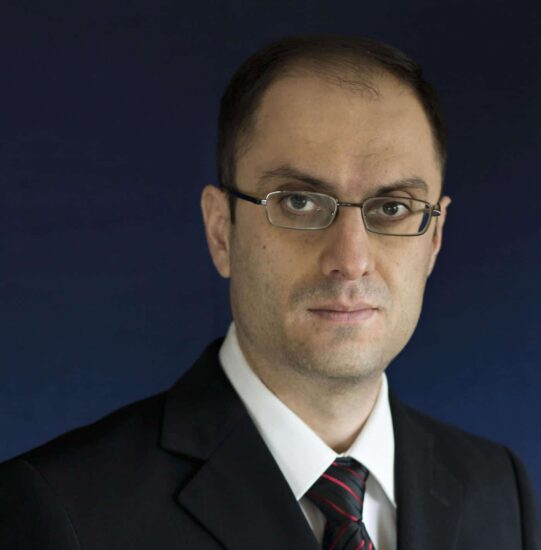 Dr. Rafael Bakhtavoryan, Assistant Professor of AgriBusiness at A&M-Commerce, was recently recognized for outstanding applied research in food distribution and marketing. The Food Distribution Research Society chose Bakhtavoryan's paper as winner of the Presidential Award for Excellence in Research and Communication.
Bakhtavoryan's work titled "The Use of Time-Series Analysis in Examining Food Safety Issues: The Case of the Peanut Butter Recall" appeared in the July 2018 issue of the Journal of Food Distribution Research. His study used time-series analysis to examine the effect of foodborne illnesses on consumer demand for a food product category. Specifically, the study looked at the demand for peanut butter in the wake of the product recalls involving Peter Pan and Great Value brands.
"This publication is in line with the research agenda dealing with consumer demand analysis that I am developing at A&M-Commerce," Bakhtavoryan said. His award-winning research was published with colleagues from Texas A&M University. "It took us about four years to publish the piece, but the end result makes it all worth it," Bakhtavoryan stated.
According to their website, the Food Distribution Research Society is the only group of scholars and practitioners in the U.S. who dedicate themselves to studying our rapidly changing global food system.