A&M-Commerce Accounting and Financial Reporting Team Commended by The Texas A&M University System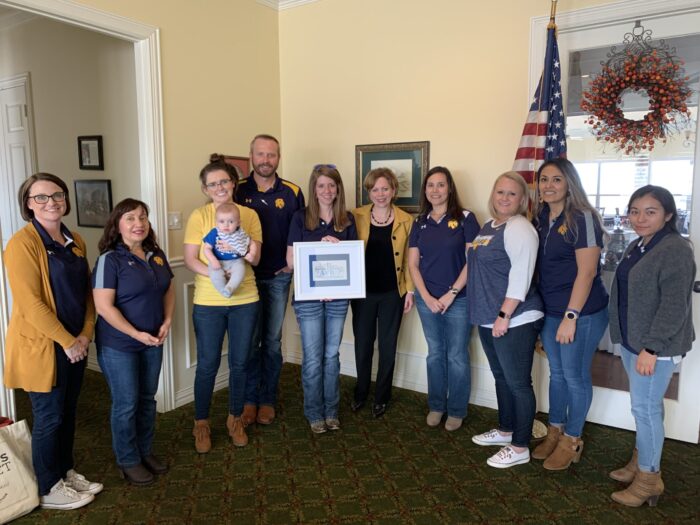 The accounting and financial reporting team at A&M-Commerce submitted the university's Annual Financial Report (AFR) to the state of Texas in November. They received high praise by The Texas A&M University System for their exceptional work.
The ten-member team includes Paula Hanson, Sarah Baker, Amanda Reams, Rose Moreno, Crysel Garcia, Erin Neill, Debbie Gonzalez, Denise Calixto, Melissa Robinson and Heath Shaffer. The group worked through late nights and weekends to prepare the AFR, and their hard work paid off.
According to team member Paula Hanson, the A&M System commonly finds areas that need correction within financial reports. "With 35 schedules and over 380 year-end entries, it is common to have a few corrections needed," she said.
However, after extensive review, The Texas A&M System found that the 2019 report was error-free and complied with all standards.
A&M System Comptroller Teresa Edwards praised the team for an "Amazing, brilliant job."
"This AFR package is perfect," Edwards said.
Hanson explained that a complete and accurate financial report is critical because it boosts consumer confidence. "State institutions require a high level of financial accountability and transparency. Upholding the trust and confidence of our stakeholders is critical to protecting the perception and credibility of our institution," she said.
According to team member Sarah Baker, "This year's perfect AFR is a reflection of each individual's dedication to their job and this university." Baker also expressed gratitude for the AFR team and for the support of the A&M System Comptroller's Office through the intense process.
The state comptroller's website defines the AFR as a set of financial statements that comply with accounting requirements set by the Governmental Accounting Standards Board. The report is also required for the university's accreditation by SACSCOC and for federal funding eligibility.
The financial report is available for review on the A&M System website.