A&M-Commerce Alum to Lead National Statistics and Data Science Committee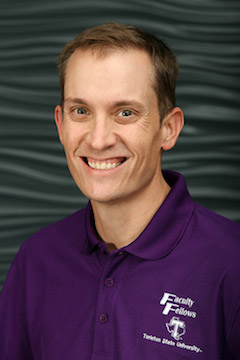 A&M-Commerce alum Tom Faulkenberry, Ph.D., is the new chair of the Joint Committee on Undergraduate Statistics and Data Science Education. The committee is co-sponsored by the American Statistical Association and the Mathematical Association of America.
The two-year appointment will see Faulkenberry lead the committee's nationwide charge to stimulate effective change in the teaching of undergraduate statistics and data science.
Faulkenberry is an associate professor and head of the Department of Psychological Sciences at Tarleton State University. He earned his doctorate in experimental psychology from A&M-Commerce in 2010 and served in multiple instructional and leadership roles over an eight-year span working at the university.
Read the full announcement.
(Photo courtesy of Tarleton State University)