A&M-Commerce Alumna Dominates New York Times Best-Seller List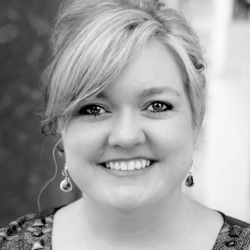 A recent New York Times article, "How Colleen Hoover Rose to Rule the Best-Seller List," details how one of A&M-Commerce's most famous alumni rose to unprecedented success. Hoover currently holds an astounding six of the top 10 spots on the New York Times best-seller list for paperback fiction. According to the article, she has sold 8.6 million print books this year alone, more than James Patterson and John Grisham combined.
Hoover rose to fame in an unconventional way. She self-published her first novel, "Slammed," in 2012, and it became a New York Times best seller in just seven months.
The eclectic author doesn't restrict herself to a single genre. She has published romances, psychological thrillers, ghost stories, and dramas about domestic violence, drug abuse, and homelessness.
A sequel to her top-selling book, "It Ends With Us," is scheduled for release on Oct. 18. Hoover graduated from A&M-Commerce in 2004 with a Bachelor of Social Work degree.
Read the New York Times article.
Photo Credit: colleenhoover.com