A&M-Commerce Checks in With Newly Appointed Police Chief Bryan Vaughn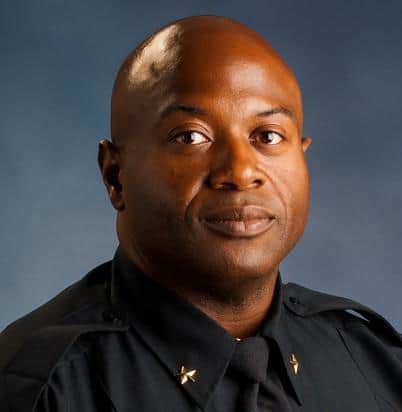 At a time in our society with the perception and overall emotional instability about law enforcement, it is essential to shed light on those who are genuinely making a difference in their communities.
Exactly six months ago, former and first female police chief Donna Spinato handed the reins of the A&M-Commerce University Police Department over to Bryan Vaughn. "Bryan Vaughn is a dedicated and committed person who understands the educational setting. He is honest, dependable, trustworthy and a true law enforcement professional," Spinato stated. "The combination of his knowledge, experience and overall enjoyment of interacting with the university community is why he is the best choice to serve in the position of chief of police. Bryan will continue to charge forward relentlessly to maintain a safe educational environment for learning and living."
After 21 years on the police force, Vaughn has been tasked with continuing the legacy of his predecessors to grow the department and hire officers with a genuine dedication to serve and protect the students, faculty and staff of the university community and the surrounding city.
Vaughn's original calling was to follow in his mother's footsteps as a nurse but quickly realized that there was more to it than just filling out an application and decided to enter the police academy instead to fulfill his desire to serve people. While obtaining his degree at A&M-Commerce, he was referred to an opening on the University Police Department staff and started what he knows now was one of the best decisions of his life. The second is being married to the love of his life for 25 years. They have two daughters both on their own individual paths of service.
On the horizon for Vaughn and his team is a Crime Prevention Programming Group within the university. It will involve multiple types of training from CPR and AED to self-defense techniques in a campus-wide effort to increase crime prevention and safety. This group will also provide an outlet for the other officers to be more involved in campus life and events providing a more integrated relationship in the community.
Vaughn's decisions and methodology toward community and engagement are inspired by his mother, grandmother and his first patrol sergeant, Henry Turner, all of whom have encouraged him to follow his beliefs, uplift others and involve everyone to get the job done. Just don't bring any funnel cakes near him. After years running a concessions trailer, he is officially done with the sweet treat.