A&M-Commerce Counseling Student Presents at Pathways Research Symposium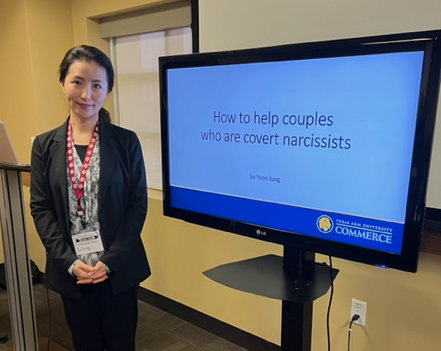 A&M-Commerce student Su Gordh presented her research, "How to help couples who are covert narcissists," at the 17th annual Texas A&M University System Pathways Student Research Symposium held March 3-4 in College Station.
Gordh is a first-year graduate student in the Department of Counseling. She is pursuing her master's degree in clinical mental health counseling. Her research seeks to enhance couples' marital satisfaction through emotional regulation and forgiveness.
Learn more about the Department of Counseling at A&M-Commerce.