A&M-Commerce Department of Health and Human Performance Hosts First-Ever Emory Community Health Fair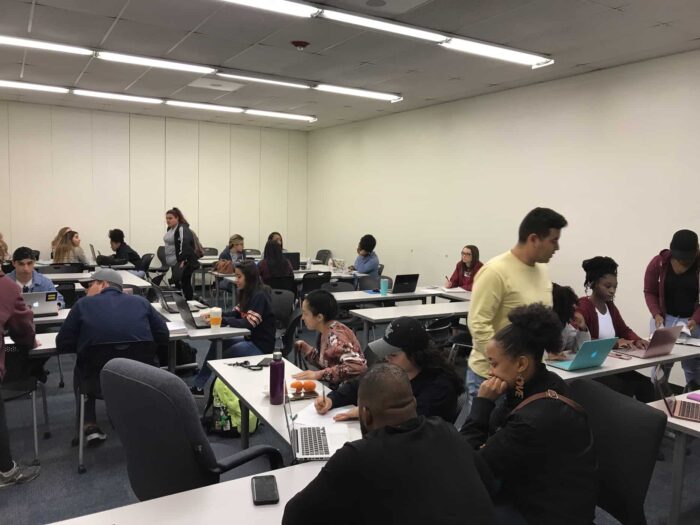 Students from the Department of Health and Human Performance at A&M-Commerce will conduct the first-ever Emory Community Health Fair on Saturday, April 28 from 10:00 AM to 2:00 PM. The fair, which will address the lack of substantial health resources available to the people of Emory, takes place at the Emory City Centre, located at 735 N. Texas Street, and will include free screenings, vaccines, health information, giveaways, a blood drive, and more.
A special planning class within the Department of Health and Human Performance is organizing the fair. The class was given no budget, and has worked entirely with donated resources from Brookshire's, Carter Blood Care, and Hunt Regional Lab Solutions to make the health fair possible.
The groundwork for the fair began when the planning class partnered with the A&M-Commerce Nursing Department to conduct a health needs assessment of several small communities. The class found that despite variations in rates of disease in rural regions, mental health, obesity, and cardiovascular disease are significant areas of concern. Located 30 miles southeast of Greenville, Emory and its residents have limited access to the resources needed to promote and maintain healthy living.
"Even with Emory's limited resources, they can get help from their neighbors," stated Elizabeth Wachira, the Assistant Professor of Public Health. "Resources and vendors have been brought in from many of the surrounding cities, and we hope to use this health fair as an opportunity to establish an example that other small communities can follow to organize similar events."
The event, which is free to the public, will provide convenient access to services and information that are key to living a healthy life, and that have been unfortunately absent from many rural towns.