A&M-Commerce History Department Hosts Phi Alpha Theta Regional Conference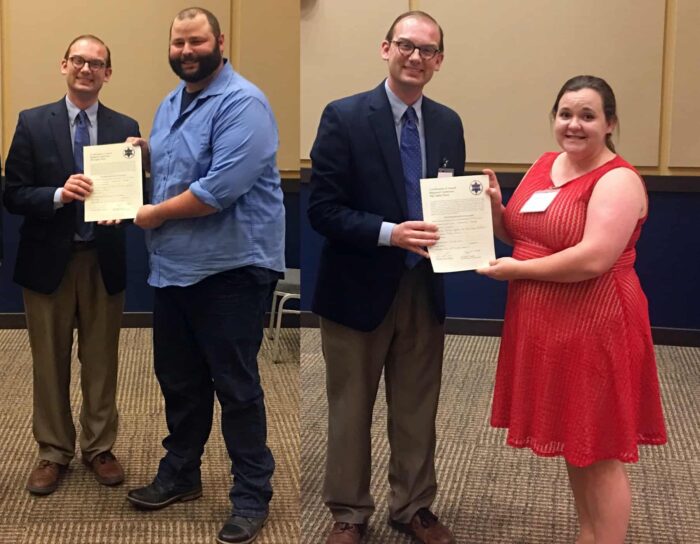 The A&M-Commerce chapter of Phi Alpha Theta hosted the annual North and Northeast Texas regional conference on March 24, 2018. The event took place at the Sam Rayburn Student Center.
Phi Alpha Theta is an honor society for undergraduate and graduate students and professors of history, with over 400,000 members at 970 chapters all across the United States. Their annual regional conferences aim to foster fellowship and the exchange of ideas among scholars.
A&M-Commerce offered to host this year's gathering, their first time hosting since 2012. Regional universities in attendance included UT Arlington, Midwestern State, East Texas Baptist, Abilene Christian, Tarleton State, Texas Women's University, University of North Texas, Texas Wesleyan, and UT-Tyler.
32 undergraduate and graduate students from universities across the region presented research projects on topics ranging from Arab national movements and Cambodian genocide to medieval cannibalism and World War II memorials. A&M-Commerce students Mykah Jones, Christopher M. Rowback, and Michelle Hodge were awarded three of the six notable paper awards at the event.
A&M-Commerce's Phi Alpha Theta chapter also organizes professional development workshops and sends students to the national conference.