A&M-Commerce Kappa Delta Pi Chapter Celebrates 75 Years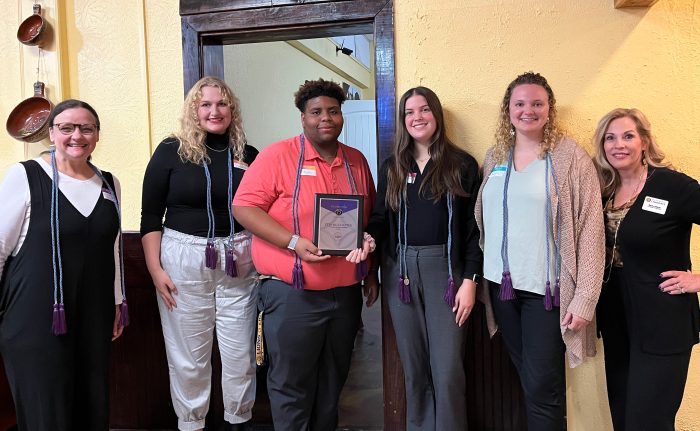 The A&M-Commerce Zeta Mu chapter of Kappa Delta Pi recently celebrated its 75-year anniversary. The chapter was founded in 1948.
Kappa Delta Pi is an educational honor society. Students admitted to the teacher education program at A&M-Commerce who maintain a 3.0 GPA are eligible to join the Zeta Mu chapter.
Five new members were inducted into the chapter: Caitlynn Moniz, D'Andre Harrison, Breanna Newton, Harmoni Whitaker and Soleil Landrith.
To learn more about joining the Zeta Mu chapter of Kappa Delta Pi, email [email protected].
(Pictured from left: Dr. Carol Revelle, Soleil Landrith, D'Andre Harrison, Breanna Newton, Caitlynn Moniz and Instructor Becky Adams.)