A&M-Commerce Professor Published in the Leadership Quarterly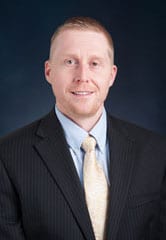 Dr. Brandon Randolph-Seng, assistant professor of management, and coauthors Amanda S. Hinojosa, Kelly Davis McCauley, and William L. Gardner of Texas Tech University have recently been published in The Leadership Quarterly for their article Leader and Follower Attachment Styles: Implications for Authentic Leader-Follower Relationships. This is one of the top journals in the field of leadership and is ranked A+ on the ABDC journal ranking list.
"We are very proud of Dr. Randolph-Seng's publication in The Leadership Quarterly," said Professor of Management, Dr. John Humphreys. "This publication establishes Dr. Randolph-Seng as a thought leader and contributor at the highest level of leadership studies."
The inspiration for this article came from the idea that people are the most fulfilled and able to apply their talents when they trust others are there to support them. Dr. Randolph-Seng and his coauthors were interested in applying this idea to leadership to help leaders and their followers develop relationships that are conducive to developing trust.
"I am grateful for the opportunity I had to work with my coauthors on this project," said Dr. Randolph-Seng. "Leadership Quarterly is the top scholarly journal specific to leadership research, so I am hopeful that this work will spur future work in the area and help leaders and followers to better learn how to work together."
Published in affiliation with the International Leadership Association, The Leadership Quarterly is an academic journal that brings together current leadership research and applications. It is used by scholars, consultants, practicing managers, and a large variety of university faculty members from all over the world who teach leadership courses.
To view the article, visit http://www.sciencedirect.com/science/article/pii/S1048984313001550