A&M-Commerce Psychology Faculty Awarded Grant to Investigate Eyewitness Identification in Police Lineups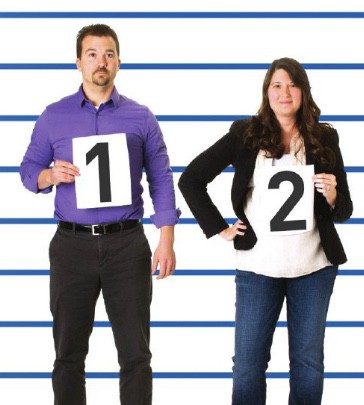 The U.S. Department of Justice-National Institute of Justice has awarded a grant for more than $300,000 to two faculty members in the A&M-Commerce Department of Psychology and Special Education.  Drs. Curt and Maria Carlson, associate professors of psychology, will use the funding to investigate how to improve eyewitness identification via manipulations of the police lineup.
"Mistaken eyewitness identification is a leading cause of wrongful convictions, and the experimental research we conduct with our doctoral students in the Applied Cognition Lab focuses on potential solutions to this problem," Dr. Curt Carlson said.
The project, officially titled "Eyewitness Identification:  A Systematic Investigation of Lineup Composition and Fairness," is scheduled to run from January 2019 to December 2021.
Dr. Curt Carlson emphasized that the focus of the grant and the associated research is lineup fairness.  "It can be difficult for police to construct a lineup so that a suspect does not stand out, which is problematic if the suspect is actually innocent. Eyewitnesses are highly likely to choose a suspect if he is standing out in a lineup, even if he is innocent."
The National Institute of Justice is the research, development and evaluation agency of the U.S. Department of Justice and is dedicated to improving knowledge and understanding of crime and justice issues through science. They provide objective and independent knowledge and tools to inform criminal and juvenile justice communities in the decision-making process in order to reduce crime and advance justice, particularly at the state and local levels.