A&M-Commerce Receives Gift Supporting Nursing School Students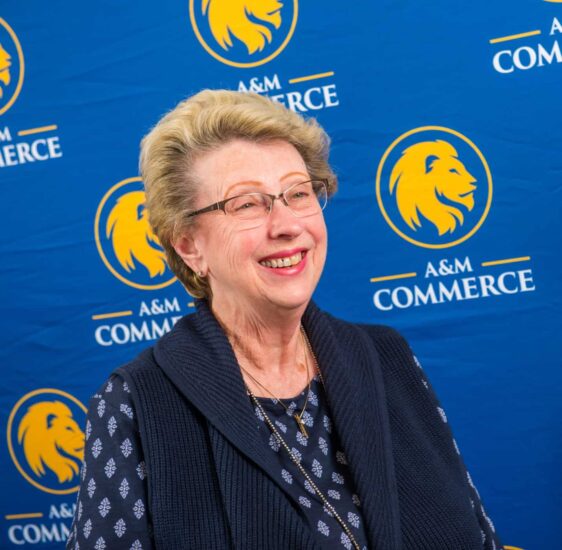 June Finke '69 and Nathan Finke, Texas A&M University-College Station class of '70, have made a $100,000 gift to A&M-Commerce's nursing program.
The endowment enhances ongoing efforts at A&M-Commerce to support research and scholarship in the field of nursing, such as grants and the construction of the Nursing and Health Sciences building. The Finkes' gift especially addresses a great need for scholarship assistance in the nursing school. It will be available to nursing students in their second semester of junior year and help them complete their degree.
Mrs. Finke was on campus on January 11, 2018 to sign a gift agreement. The endowment will be named the LaNelle Ellison Kirkpatrick Endowed Scholarship after Mrs. Finke's mother.  "My mom wasn't a nurse," Mrs. Finke said, "but having 5 children, she sure nursed us through sickness, skinned knees and elbows, and broken hearts."
The Finkes strongly advocate for students to graduate debt-free. They have previously made endowments at both of their alma maters, including a Literature & Languages endowment to A&M-Commerce in 2015. This endowment was named The Omer F. Kirkpatrick Endowment after Mrs. Finke's father, also an East Texas State graduate.
Mrs. Finke, an English major, and Mr. Finke, a Finance major, met while working in the financial industry. They currently live in Garland.