Assistant Professor in Computer Science & Information Systems Receives Grant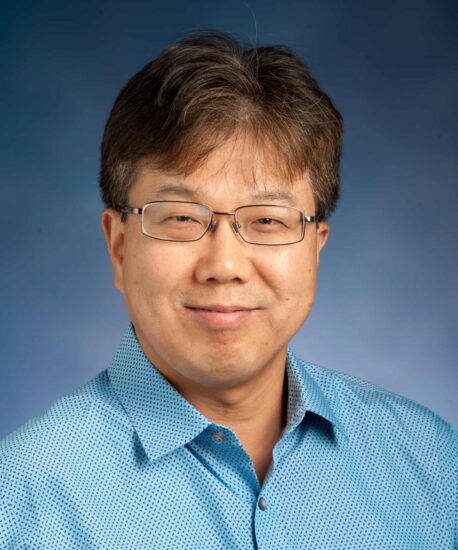 Jinoh Kim, Assistant Professor in Computer Science & Information Systems, was recently awarded a $50,000.00 grant for his research entitled, "Research on Intelligent Analysis Technology of Abnormal Network Traffic on Cloud Environment." The grant was given provided by the Electronics and Telecommunications Research Institute (ETRI), a non-profit government-funded research institute in Korea.
"In May 2017, a ransomware attack hit the world, affecting more than 200,000 computers over 150 countries. The targets of these attacks included banks, hospitals, and telecommunications companies, all enterprises where a high degree of data integrity is required. This collaborative research with ETRI was initiated to identify ways to effectively protect critical data networks," Dr. Kim explained. "In this research, we will develop new techniques based on the state-of-the-art machine learning techniques that capture traffic anomalies in an intelligent way."
Prior to joining Texas A&M-Commerce, Dr. Kim was a senior researcher at ETRI, working mainly on broadband networking system/network management and network security. Dr. Kim earned his Ph.D. in Computer Science from the University of Minnesota-Twin Cities, and previously served as an Assistant Professor of Computer Science at the Lock Haven University of  in Pennsylvania in AY 2011-2012. before joining the A&M-Commerce faculty in the Fall of 2012. At A&M-Commerce, Dr. Kim serves as the Coordinator for the Master's in Computer Science program, co-chair of the Computer Science Curriculum Committee, and a member of the Graduate Program Admission Committee.