Department Collaboration Makes Assistive Technology Lab a Reality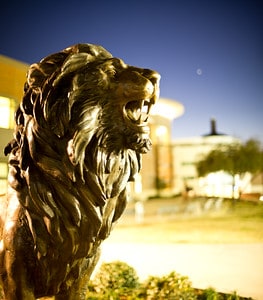 A collection of donations has been made by various departments at Texas A&M University-Commerce in order to give its Assistive Technology Lab life, putting in time and money to help make the space into a teaching tool for students and faculty who work with individuals with disabilities.
The Assistive Technology Lab is a cooperative effort between the Department of Psychology, Counseling, and Education, the Center for Information Technology Excellence, and Gee Library which possesses technology that can be used not only to train future teachers, but also to assist students who have special needs.
"This assistive technology (AT) lab has been a dream of mine since coming to Commerce in 2009," said Beth Jones, Associate Professor of Special Education. "It has been such a fun project to plan and see come to fruition. My sincere thanks to Dean Letzring, Lydia Harkey, Tim Murphy, Greg Mitchell, Gail Johnston, Dr. Jennifer Schroeder, Rebecca Tuerk, Terry Goen, Scott Bahr, Mike Smith, and many others for making my dream a reality for students. As always, A&M-Commerce is leading the way with innovative and inclusive practices.  My sincere hope is that the AT Lab will serve as a vehicle to raise awareness regarding available technologies and the individuals who benefit from them."
The lab is located in 201B of Gee Library, and the grand opening is scheduled for March 13, 2017 at 4 p.m. Dr. Jones has prepared activities, such as a scavenger hunt and disability simulations, to facilitate self-exploration of the lab and facilitate instructors' use of it. For information visit the Assistive Technology.