Department of Management and Economics Hosts Luncheon with First Masters of Supply Chain Management Students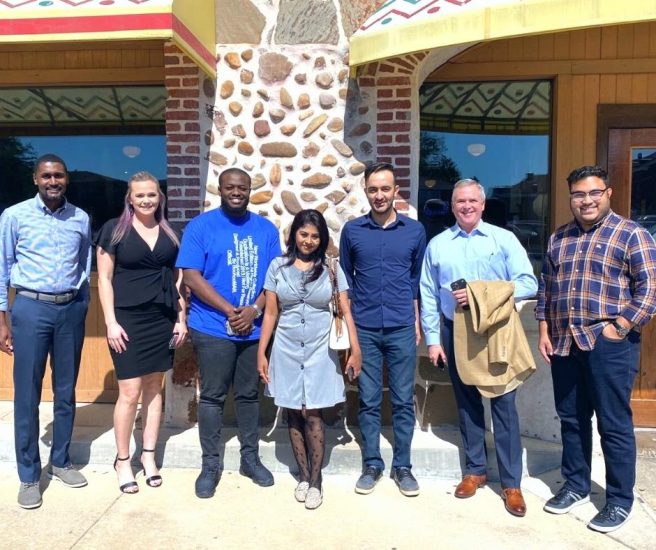 The Department of Management and Economics at A&M-Commerce held a luncheon on October 14 for international students of the newly launched Master of Supply Chain Management degree program. Department Head Dr. Alex Williams, along with Dr. Motjaba Salarpour, Mr. Marc Scott and Department Admin Stacy Roberts were all in attendance as well.
"We had a great time over lunch whereby we got to hear first-hand from our international students about where they are from, their past experiences, and why they choose A&M-Commerce" Williams said. "The students' insights and feedback is valuable for us as they will help us ensure that we continue to strengthen our supply chain management program."
He continued: "The luncheon is just one of many activities that our department's faculty and staff organize to ensure that we constantly connect better with our students not just in the classroom. We strongly believe that such are imperative as they enable students to learn, grow, and network thereby ensuring success outside of the classroom as well."
The newly launched Supply Chain Management (SCM) is part of the College of Business' mission to continue to transform lives by providing quality education programs that not only contribute to the success of our students, but that of our community as well.
The Master of Science in Supply Chain Management equips students to meet the growing demand in the SCM field, which encapsulates a company's ability to link processes, practices and people in a timely manner. The program aims to provide the knowledge base necessary to excel in critical SCM areas and ensure a company's success in the design, assembly and delivery of its product.