Diane Ravitch to Discuss Her Book, "Reign of Error"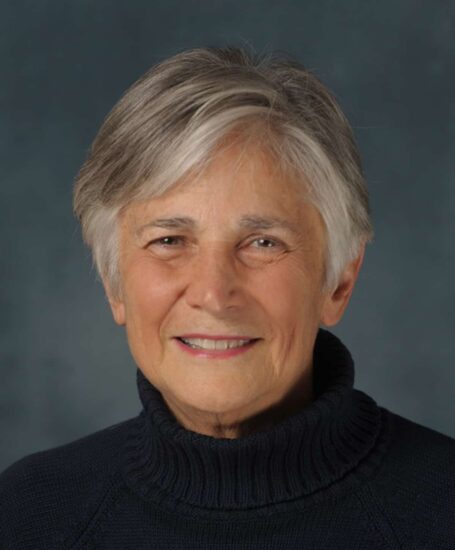 The Texas A&M University-Commerce Sam Rayburn Speaker Series forum on Tuesday, February 7, will feature renowned American education historian and public school champion Diane Ravitch. Dr. Ravitch will deliver the keynote address at 11 a.m. in Ferguson Auditorium. The focus of the presentation, and the panel discussion to immediately follow, will be on her book, "Reign of Error," answering the question: What went wrong with public education in America?
Ravitch is research professor of education at New York University and an eminent researcher on the history of American education, and her preeminent role as an advocate for the value of public education is the product of more than 40 years of research and professional experience in the field.
Her blog, Diane Ravitch's blog, has received over 20 million page views. Her recent blog postings cover topics such as No Child Left Behind, standardized testing, public school privatization and voucher programs. Ravitch offers solutions for these and other educational hot topic items.
Dr. Ravitch served as the Assistant Secretary of Education and Counselor to the Secretary of Education during the George H. W. Bush administration. Of her many accolades, she led the federal effort to promote the development of voluntary state and national standards. She is the author of New York Times bestseller, "Reign of Error: The Hoax of the Privatization Movement and the Danger to America's Public Schools" (2013), as well as "The Death and Life of the Great American School System: How Testing and Choice Are Undermining Education" (2010); "Edspeak: A Glossary of Education Terms, Phrases, Buzzwords, and Jargon" (2007); "The Language Police: How Pressure Groups Restrict What Students Learn" (2003) and "Left Back: A Century of Battles over School Reform" (2000). She has edited 14 books and has written over 500 articles and reviews for scholarly magazines and popular publications. She lectures internationally on topics about democracy and civic education, and her books have been translated into several languages.
She is an honorary life trustee of the New York Public Library and a former Guggenheim Fellow. She was awarded the Henry Allen Moe prize in humanities by the American Philosophical Society (in 1986) and designated "honorary citizen to the state of California" for contributions to the state's history and human rights curriculum (in 1988). The Library of Congress invited her to deliver a lecture celebrating the 250th birthday of Thomas Jefferson, and she has been awarded multiple honorary degrees as a Doctor of Humane Letters and other distinguished honors.
Ravitch received a BA from Wellesley College in 1960 and a PhD in history from Columbia University's Graduate School of Arts and Sciences in 1975.