Dr. Hendricks Appointed to Serve on National Policy Board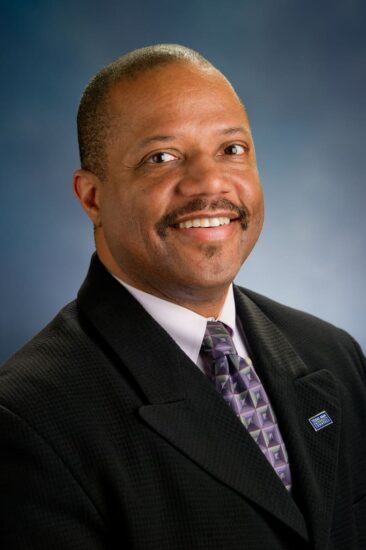 Dr. LaVelle Hendricks, assistant professor of Psychology, Counseling and Special Education at Texas A&M University-Commerce, has been appointed to serve on the National Policy Board for the National FORUM of Multicultural Issues Journal and the editorial board for the Journal of Counseling and Addiction.
"The appointment to the National Policy Board allows A&M-Commerce to sit around the table with scholars and researchers from around the country," said Hendricks. "The board sets the standards regarding scholarly research and publications. Being associated with the editorial board gives excellent recognition to the university, a recruitment tool for future students, and an opportunity for faculty and graduate students to publish in peer-reviewed journals."
Hendricks helped create the Journal of Counseling and Addiction, the newest national journal from the FORUM. Two volumes have been published, one in 2012 and one in 2013, covering a variety of topics including substance abuse, anger, abuse survivors, gambling and cyber bulling among others.
"Dr. Hendricks has established a national reputation as a scholar in higher education and counseling," said Dr. William Allan Kritsonis, Editor-in-Chief of National FORUM Journals. "He is able to successfully link theory to practice. Dr Hendricks has also demonstrated his academic leadership in mentoring colleagues and junior faculty members at A&M-Commerce. He was also instrumental in helping to establish our newest national journal titled the National FORUM Journal of Counseling and Addiction. We are honored to have Dr. Hendricks as a member of our National Policy Board."
Founded in 1982, National FORUM Journals represents a group of national refereed journals in education, applied research, higher education, international education, teacher education, counseling, multicultural issues, management, business and administration among others. The journal has published over 5,200 professors in higher education.
For more information on the National FORUM Journals, please visit www.nationalforum.com or contact Dr. William Kritsonis, Editor-in-Chief, directly at [email protected].