Dr. William Kuracina Explores Indian Politics in New Book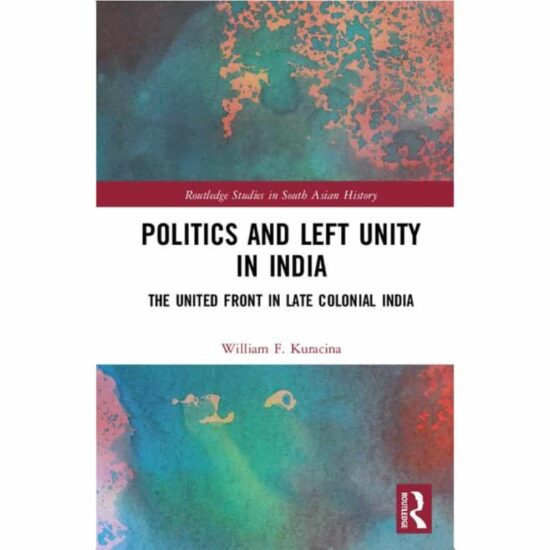 Dr. William F. Kuracina, associate professor and head of the Department of History, recently published a research monograph. The piece, titled Politics and Left Unity in India: The United Front in Late Colonial India, challenges contemporary understanding about the struggle for unity in India during the late 1930s
Focusing on possibility instead of disunity, the monograph highlights India's United Front period during the mid-1930s as a way to determine the extent to which unity among the left was feasible, and how the country's major left wing forces, including the Congress Socialist Party and the Communist Party of India, attempted to collaborate. Overall, Dr. Kuracina's book seeks to correct assumptions and prejudices prevalent in both primary sources and histories that chronicle this period.
According to Dr. Kuracina, histories of this moment repeat a common mistake: "They assume that the failure of the united front was inevitable," Kuracina explains. He emphasizes that those involved never thought that their experiment would fail, and he thinks historians should not assume this either. According to Kuracina, the book turns the historical focus from a discussion about failure to unite and who to blame for this failure into an analysis of the conditions for Left unity.
Dr. Kuracina completed research for this project with the assistance of a Fulbright–Nehru Academic and Professional Excellence Award for Research, granted during the Fall 2014 semester. The book has been published by Routledge, a British multinational publisher specializing in academic books and journals related to the humanities and social sciences.
Dr. Kuracina has previously published assorted books and articles about India. He holds a Ph.D. in history from Syracuse University, and has been a professor at A&M-Commerce since 2009.