Honors College Admits Three CISD Students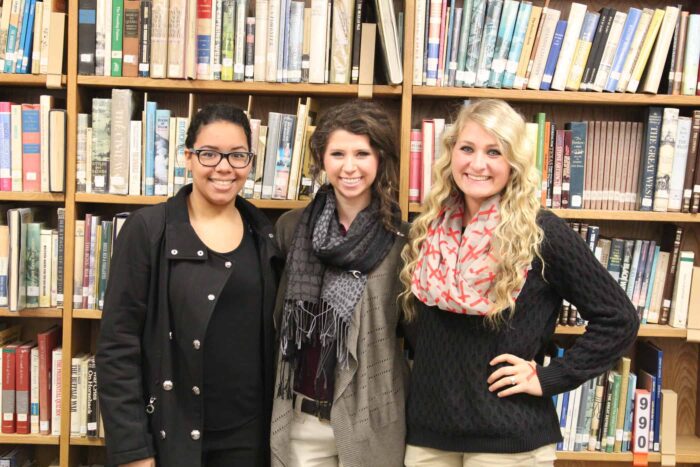 For many young, prospective college students, the Texas A&M University-Commerce Honors College is a dream come true because it provides students with a full-ride scholarship for tuition, fees, books, a partial meal plan and housing while pursuing their undergraduate degree.
For three Commerce High School seniors, that dream recently came true. Ahnaliese Bell, Shelby Patterson and Logan Talley will join the pride at A&M-Commerce as members of the Honors College in fall 2014.
"I have always had the Honors College in the back of my mind," said Talley. "I am so happy to finally say that I will be a part of this great community."
The Honors College is program that chooses members using a difficult application process, including a creative essay and a sit-down interview. The Honors College is only comprised of 200 students, so the process is highly selective. Applicants are expected to have a minimum ACT score of 27 or SAT score of 1200 and be graduating in the top ten percent of their high school class.
"I had just been going to class – I had no idea that I could even find out what my class rank was!" said Bell. "I was shocked to find out that I was 15th. Since then, I studied hard and set goals.  My hard work has definitely paid off!"
The program is not just concerned with students' academic abilities. It also wishes that its members be leaders who are interested in serving the community. The Honors College inspires members to think critically and creatively, and involvement in other organizations and methods of study is heavily encouraged. The Honors College works to be a network of students providing support for their peers.
"One thing that really stood out to me was how much interest Dr. Ray Green and Dr. Eric Gruver showed when they asked about my career plans," said Patterson. "I wasn't just another number in the crowd. They were planning on investing in me. That meant the world to me; I can honestly say I'm excited to be a part of that family next fall."
A&M-Commerce is proud to offer programs like the Honors College to prospective students, and we're even more excited that local students from Commerce High School chose us. The university hopes that programs like these will only prove to take exceptional students and push them to reach their highest potential.
For more information on the Honors College, contact them at [email protected] or 903.468.3001.