L3Harris, TAMUC Partnership Remains Strong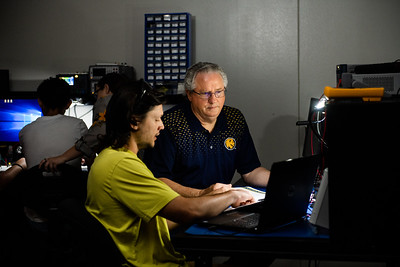 A recent article in Greenville's Herald-Banner noted the enduring partnership between global defense and aerospace giant L3Harris and A&M-Commerce. L3Harris employs 47,000 people worldwide, and 5,500 work at the company's Greenville, Texas, facility.
Luke Savoie, president of L3Harris's Intelligence, Surveillance and Reconnaissance sector, recently provided an update on the company's operations in Greenville. According to Savoie, the Greenville site employs about 1,900 engineers, but it could easily use hundreds more.
The company's long-standing partnership with A&M-Commerce helps supply new engineering talent to L3Harris.
"We continue to get engineers from A&M-Commerce. In fact, it continues to be our number one provider from the university-relations perspective on the engineering side— for what continues to feed the Greenville site," Savoie said.
Read the full Herald-Banner article.
Learn more about the Department of Engineering and Technology and the Department of Computer Science and Computer Information Systems at A&M-Commerce.