Lion Men's Basketball Earns 2020-21 NABC Team Academic Excellence Award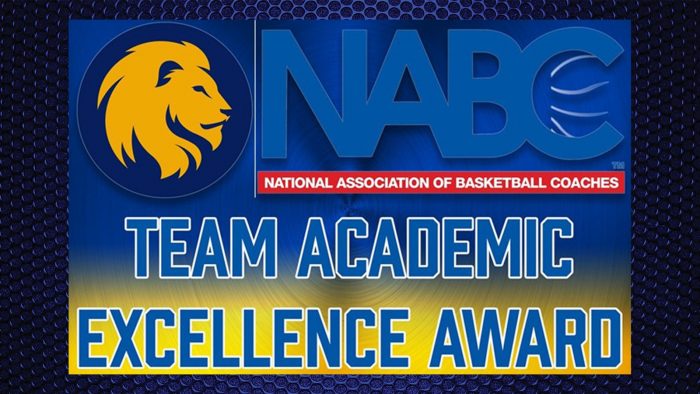 KANSAS CITY, Mo. – The Texas A&M University-Commerce men's basketball team has been recognized as a recipient of the National Association of Basketball Coaches (NABC) Team Academic Excellence Award, as announced by the NABC Thursday. These awards recognize outstanding academic achievement by teams with cumulative grade point averages (GPA) of 3.0 or better for the 2020-21 season. The Lions last earned this award in 2016-17.
The Lion men posted a 3.19 term GPA in the spring semester, with one student-athlete named to the President's List and three named to the Dean's List. Five Lions were named to the NABC Honors Court earlier this week.
"This is another great honor for our team and the work they put in to improve and maintain great academic performance," Lion head coach Jaret von Rosenberg said. "Every student-athlete in the country faced exceptional challenges last academic year, and I'm pleased our guys stepped up in the classroom in such a tough time. The work our team put in with Luci Ponce and Victoria Kisluk in the Thrower Student-Athlete Success Center truly paid off this year. I'm glad we can celebrate true student-athlete achievement, and I look forward to more chances to recognize a Best In Class effort."

The Lions are one of five Lone Star Conference teams to win the award this season, and one of nine teams in the state of Texas.