Lions Qualify for NCAA Division II Women's Basketball Championship for Fourth Straight Season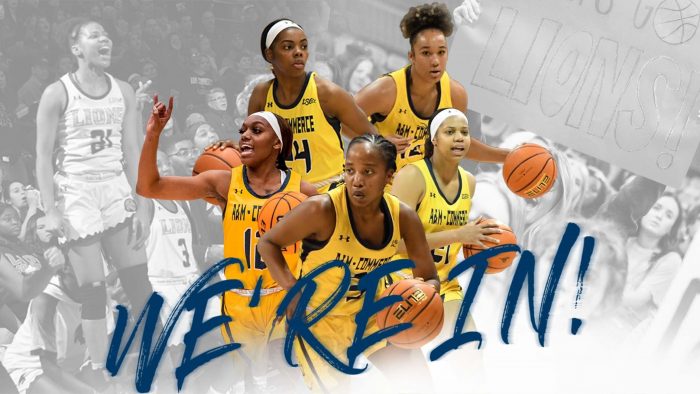 INDIANAPOLIS – For the fourth straight season, the Texas A&M University-Commerce women's basketball team has qualified for the NCAA Division II Women's Basketball Championship, as announced by the NCAA on Sunday night.

The Lions (26-4) are the second seed in the South Central Region, which is comprised of the Lone Star and Rocky Mountain Athletic Conferences. A&M-Commerce will face off against seventh-seeded Colorado School of Mines on Friday.

This year's regional tournament will be hosted by West Texas A&M University at the First United Bank Center in Canyon on March 11-12-14. The top eight teams in the LSC and RMAC qualified, with West Texas A&M earning the LSC's automatic bid and MSU Denver earning the RMAC's automatic bid.

West Texas A&M is the top seed, Lubbock Christian is the third seed, Texas Woman's is the fourth seed, followed by MSU Denver as the fifth seed. Full NCAA Tournament bracket can be found HERE.

This is the fifth time in program history the Lions have qualified for the NCAA Championship, and fourth year in succession under coach Jason Burton. The Lions advanced to the regional semifinal in 2021, defeating Southern Nazarene in the regional quarterfinal round. The 2019 Lions were knocked out in the regional quarterfinal at Colorado Mesa, and the 2020 Lions were preparing for a regional quarterfinal against Eastern New Mexico when the tournament was canceled by the COVID-19 pandemic. The 2007 Lions went 3-1 in the NCAA Tournament, winning the regional and advancing to the Elite Eight under Hall of Fame coach Denny Downing.

Game times for the regional tournament will be released early in the week. The Lion Sports Network will carry all NCAA Championship games live on 88.9 KETR-FM in Commerce and online at www.KETR.org.