Lunch and Show Kick off Planetarium Partnership With Red River County Schools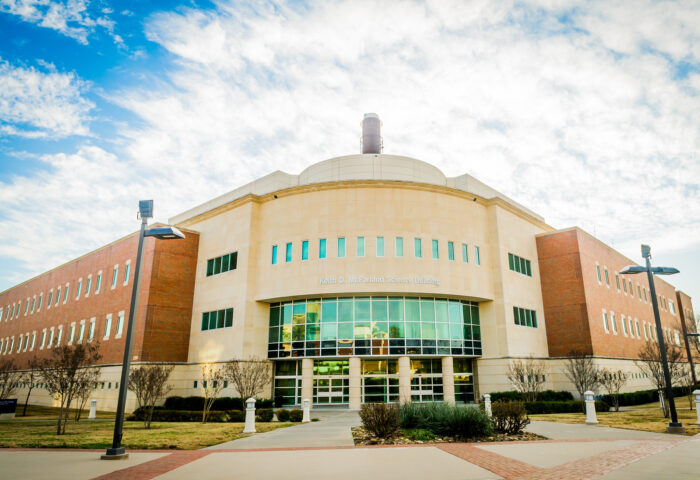 Staff members from Clarksville and Rivercrest ISDs visited A&M-Commerce for lunch and a Planetarium show on Wednesday, March 31. The visit kick-started a partnership between Red River County schools and the A&M-Commerce Planetarium.
The partnership enables children in grades K-8 from Red River County to receive free transportation and entrance fees to the university's planetarium. As a result, schools may bring students to campus without incurring transportation costs and other field trip-related expenses.
The provision is made possible by an endowment from the late A&M-Commerce alumna Georgia M. Dorrough. Mrs. Dorrough and her husband, Mr. Rudy Dorrrough, shared the view that the study of science is crucial to future generations. They were particularly interested in supporting the Planetarium because of the opportunities for outreach to small rural schools in Northeast Texas where many students have not been exposed to this type of learning.
During Wednesday's visit, guests met with A&M-Commerce President Mark Rudin before eating lunch in the Sam Rayburn Student Center. After lunch, the group enjoyed a Planetarium show hosted by Dr. Cheri Davis, Planetarium director.
Read the Dorrough Endowment article.