MKTBA Welcome Party – Taking Studies and Careers to the Next Level!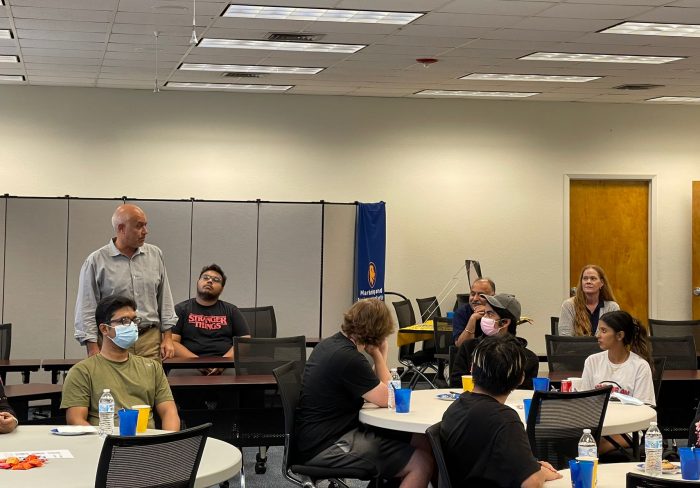 Our goal was to welcome students into the new semester, allow them to network with faculty, staff and fellow students, and also share the list of activities planned for the organization.
Key Highlights:
The event was graced with the presence of Dean, Dr. Mario Hayek and Associate Dean, Dr. Anil Kumar of the College of Business who shared some encouraging words to the student members. We also had Dr. Son Bui, Billie Abel and Anna Martin who all welcomed the students to the new semester.
A talk about the past and present activities of the organization was presented by some officers, the President, Dapo Ogunjobi and the Officer for Strategic Communication, Audrey Sylviane Kroa.
Overall, this was an amazing event and a great way to get students to network and meet with faculty and staff especially after coming from a virtual semester.