Political Science Professor Co-Authors Book on Authentic Leadership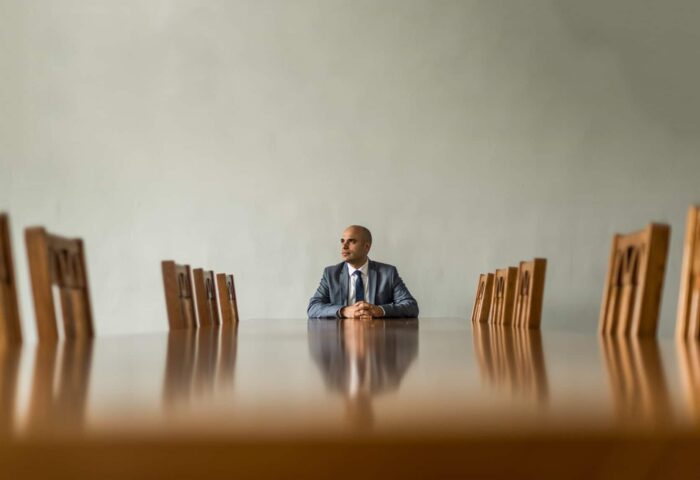 Political science professor Mark Menaldo has teamed up with Brent Cusher, associate professor in the Department of Leadership and American Studies at Christopher Newport University, to author a book called Leadership and the Unmasking of Authenticity: The Philosophy of Self-Knowledge and Deception.
Professors Menaldo and Cusher met at the International Leadership Association Conference in 2014, where they discovered their mutual interest in leadership studies and political philosophy. There, they decided to take on the subject of the "authentic leader" in the form of an edited volume, examining "works of philosophy and political philosophy that broach questions of authenticity, self-knowledge, and deception."
"Contemporary society thinks obsessively about authenticity," said Professor Menaldo in an interview with Michael Harvey, Associate Professor of Organizational Leadership at Washington College. "It's become the measure of how we experience the world. In large part, we tried to address that in our book as an outgrowth of philosophy, especially in the modern moment."
Leadership and the Unmasking of Authenticity will be part of the New Horizons in Leadership Studies Series edited by Joanne Ciulla, Professor and Research Director of the Institute for Ethical Leadership at Rutgers University. The book is published by Edward Elgar Press, a leading international academic and professional publisher that focuses primarily on law and social sciences. It is available through the Edward Elgar Press website and Amazon, and through eBooks.com and Google Play as an e-book.