The National Society of Leadership and Success to Host Live Stream With Jesse Eisenberg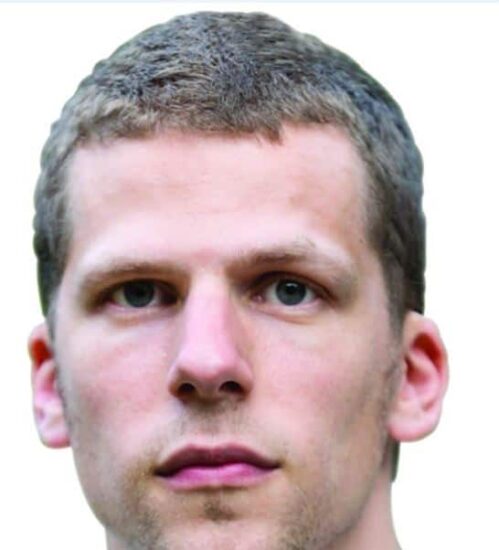 Texas A&M University-Commerce's chapter of The National Society of Leadership and Success will be sponsoring a live speaker broadcast event via video stream featuring Jesse Eisenberg to be broadcasted on November 4 at 5:30 p.m. in Ferguson Auditorium. The event is free to all students, faculty, and staff, and viewers can submit questions via Facebook and Twitter to be answered during the live broadcast.
"We are very excited to be hosting Jesse Eisenberg via live stream on behalf of The National Society of Leadership and Success," said Taylor Peasha, co-president of The Society. "He is an accomplished actor who you have seen in hit movies, television shows and on stage."
Jesse Eisenberg has starred in movies such as The Social Network, Zombieland, Adventureland, and several others. His most recent film is Batman v Superman: Dawn of Justice, where he plays Lex Luther. Eisenberg is also an author, playwright, and contributing humor columnist for The New Yorker. At the event, he will be discussing his journey in film and literature with the help of his book of short stories, Bream Gives Me Hiccups.
The event will be the fourth installment of the 2015-2016 multi-speaker broadcast series sponsored by The Society. The Speaker Broadcast series reaches over 493 college campuses and 504,000 students via video stream each month during the academic year. It supports The Society's mission of Building Leaders Who Make a Better World.
The National Society of Leadership and Success is the nation's largest leadership honor society. Founded in 2001, it is structured to build a community of like-minded success oriented leaders who come together to help one another succeed. The Society offers interactive broadcasts, training in goal setting, and team meetings where students set and hold each other accountable for achieving their goals.
Follow The Society on Twitter @theNSLS, and "like" their Facebook page at www.facebook.com/theNSLS.