Students Team Up with Univision for Education Week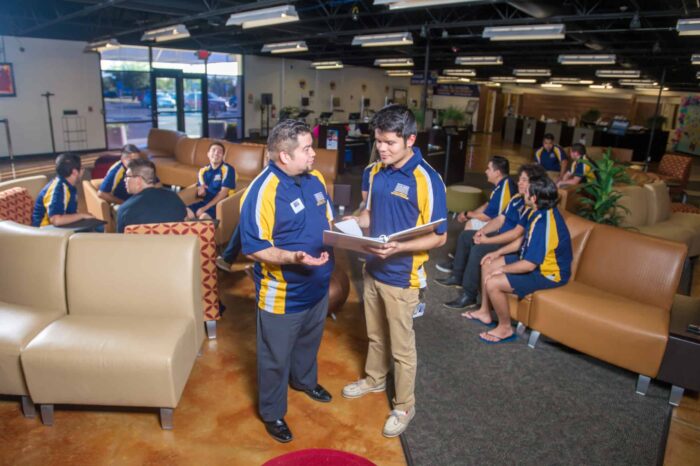 Univision and Texas A&M University-Commerce students recently came together to help educate the community as part of Education Week.
Univision, a Latino television network, holds an Education Week Phone Bank, and A&M-Commerce students who are involved in the Latino American Mentorship Program (LAMP), participated. The students answered questions regarding admission, financial aid and costs of attendance. LAMP participants also called Hispanic families to inform them about the opportunities to attend a college or university.
"I believe this united the LAMP program students in a way that had not been established before. They all really enjoyed the trip and got to bond with each other outside of the university," said Julian Sanchez, coordinator of Hispanic Outreach and Retention. "Taking those calls made them realize their purpose as students but most of all, the importance of informing our fellow Hispanics of the opportunities that are available. Univision was very pleased with the professionalism of our students and how committed and engaged they were with the callers. The presence of LAMP generated the biggest social media buzz for Univision's social media page, with the post being seen by over 12,000 individuals."
LAMP is a program wherein students are paired with a mentor who focuses on the importance of being responsible and productive men on campus and in the community. It is also a scholarship opportunity within a living-learning community which encourages mentees through male mentors in the program.