Supporting International Students – Partnership Brings Valuable Resources to Campus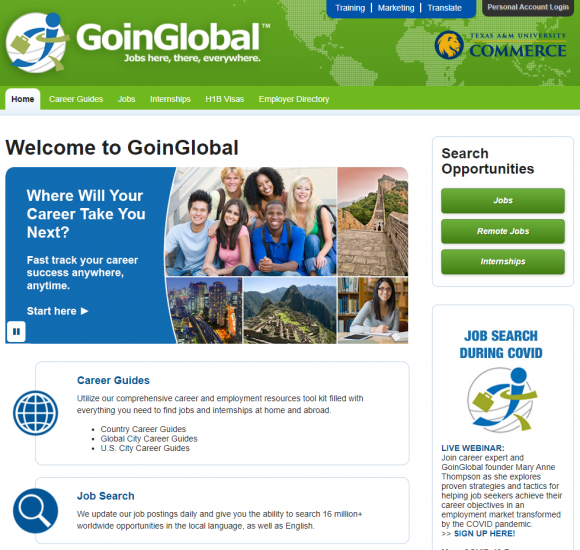 All new graduates face hurdles when job searching. For international students who wish to secure a position in the United States, there is the additional obstacle of locating a position with a company that is willing to accept OPT/CPT, the temporary work authorization available to students who are in the country on a student visa. Depending on the student's long-term goals they may also need to identify an organization that would be willing to sponsor an H1B visa for a qualified candidate. Some organizations are skeptical about the process or aren't able to sponsor due to the security clearance needs of their industry.
Thanks to a partnership between the Office of International Programs, Career Development and the College of Business, the university has introduced a new software platform called GoinGlobal. The software offers students the opportunity to view a database of companies who have sponsored visas in the past allowing them to better target their job search as they are able to identify companies that may already be familiar with the process. The platform also features cultural guides for different regions of the United States and other countries across the globe. The program also features an international job board which can be utilized by students who wish to study abroad or start their career abroad.