TAMUC Faculty Matt Wood Named A&M System Regents Professor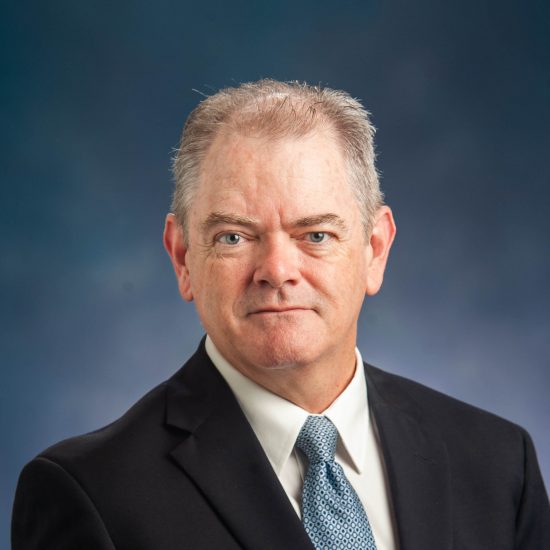 The Texas A&M University System recently announced the recipients of the prestigious Regents Professor distinction, and Texas A&M University-Commerce Professor of Physics and Astronomy Matt Wood, Ph.D., joined 11 others system-wide to receive this honor.
The A&M System Board of Regents established the Regents Professor Awards program in 1996 and the Regents Fellow Service Awards program in 1998 to recognize employees who have made extraordinary contributions to their university or agency, as well as to the people of Texas.
To date, 280 Texas A&M system faculty members have been recognized with the Regents Professor Award and 164 agency professionals have received the Regents Fellow Service Award.
Wood has served in several roles since arriving at A&M-Commerce in 2012. In addition to his teaching duties, he also served as head of the Department of Physics and Astronomy from 2012 to 2017. Beginning in 2017, Wood moved from the classroom into an administrative role as the university's vice provost for research and dean of the Graduate School.
Wood returned to teaching in 2019 to once again teach courses in physics and astronomy.
Prior to his hiring at A&M-Commerce, he worked for more than two decades at the Florida Institute of Technology. During his career in academia, he has also worked as a postdoctoral fellow and visiting professor at the University of Montreal in Canada and Radboud University in the Netherlands, respectively.
Wood recalls that he first found an interest in teaching while growing up in his native Iowa.
"My father had never finished high school, but when I was about eight or nine years old, he made the decision to not just finish school, but go beyond that," Wood said. "He was able to receive his GED, and then attended college where he majored in math and physics. My dad's time in college—and an uncle of mine who was a college professor—both helped to spark my interest in a life in academia."
Wood began attending college at a time of great interest in space, with NASA's space shuttle program just a few years away from launching. Wood said that when he began attending Iowa State University, he originally had an interest in aerospace engineering, but his studies were soon turned elsewhere.
"Although I loved the space program and of course wanted to be an astronaut, I had a fantastic physics teacher that first year who was an astronomer, and that really reinforced that astronomy and astrophysics was what I really wanted to do with my life," Wood said.


Wood graduated from Iowa State University in 1983 with a degree in physics. He then made his first stop in Texas to earn both his master's and doctoral degrees from the University of Texas at Austin.
Wood has made a name for himself in the field of astronomy as a foremost expert on white dwarf stars, which are thought to be the final stage in the life cycle of more than 90-percent of stars in the universe. During his time at A&M-Commerce, he has also brought in $1,000,000 in research and equipment funding for the Department of Physics and Astronomy.
He says that he is glad to be back in the classroom since returning to a professor role in 2019, and that he is very proud of the growth of the department over the last near-decade.
"I am very proud that we were able to double the number of majors in our programs while I was the department head," Wood said. "I greatly enjoy teaching and doing research at a school like A&M-Commerce, where many of our students are first-generation or come from smaller school districts. A&M-Commerce helps students transform their lives, and I'm excited to be a part of that."
Brent Donham, Ed.D., dean of the College of Science and Engineering at A&M-Commerce, stated that Wood's distinguished work made him a deserving candidate for the Regents Professorship. "Dr. Wood has distinguished himself in the areas of teaching, research, and service and is a deserving recipient of the Texas A&M University System Regents Professor Award," Donham said. "The college has four active Regents Professors and three prior recipients who have retired. Dr. Wood is a fine example of the quality instructors we have in the College of Science & Engineering."
See the full list of 2021 A&M System Regents Professors.