Texas A&M University-Commerce Student Becomes Nancy Larson Foundation Scholar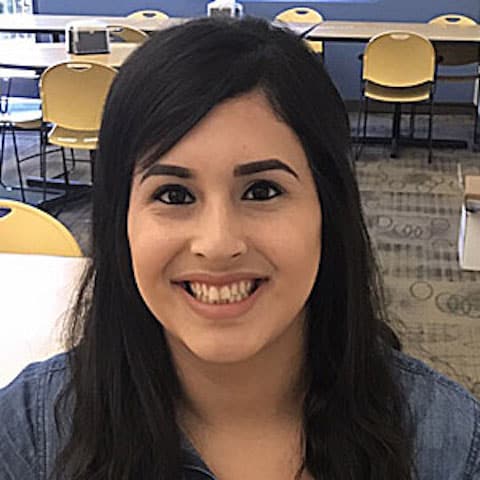 Texas A&M University-Commerce student Myriam Cortez has been named a Nancy Larson Foundation Scholar and awarded a $1000 scholarship in recognition of her inspiring personal narrative, excellent academic record and spirit of community service.
The Nancy Larson Foundation proudly supports students across the country majoring in elementary education by awarding scholarships to deserving students each year. Cortez is one of five recipients selected from the many applications received by the Foundation.
In her personal narrative, Cortez described why she wants to teach. "A large part of my accomplishments are owed to those teachers who supported me every step of the way in very difficult times and showed me they genuinely cared about me. Being a great teacher means that you have a passion for what you do and love helping students reach their maximum potential. You should also love being a support system to your students. I know I have that passion, and I know the struggle of wanting to be the best you can be but having to fight against so many difficulties to get there. It takes a teacher who cares to help a student reach unimaginable heights."
"Myriam had such an inspiring story of overcoming so much as a child including language barriers to become a very successful student with a love for teaching and for children," said Nancy Larson. "It is clear to us from her story that she is dedicated to both inspiring and teaching children."
Juniors, seniors and graduate students who have declared an elementary education major are invited to submit a personal narrative about why they want to teach, what personal experiences they have had that inspired them to teach and what will make them excellent teachers. Applicants are also asked to include community service activities and experiences they have had working with children.
Larson, a former teacher and curriculum director, has dedicated her life to advancing elementary education. Her original Saxon Math K–4 program was developed because teachers needed a classroom-tested math program that would prepare children for advanced math classes. In recent years, Larson has used the same approach to develop Nancy Larson Science for kindergarten through fifth-grade students. The program was written to provide in-depth science content in an easy-to-teach format.