Texas A&M University-Commerce Wins Coveted National Science Foundation Grant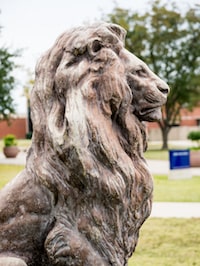 The National Science Foundation has awarded Texas A&M University-Commerce a $295,000 grant in support of the university's Research Experiences for Undergraduates (REU) program for 2017-2020. The REU program at A&M-Commerce, started in 2006, is a 10-week summer program that immerses students from community colleges in chemistry-related novel research. The training includes lab skills, instrumentation techniques, technical writing, presentation skills, research ethics, how to approach new investigations, and more.
"It's a great satisfaction to see that the REU program at A&M-Commerce continues to be funded by the National Science Foundation for the last decade and for more years to come," said Dr. Ben Jang, the Regents Professor of Chemistry for the university. "Our program is an important innovation training, education, and outreach effort for the best community college students in the Northeast Texas region."
While going through the REU program, the community college students that have been selected stay on campus, undertaking intensive research and also taking field trips to visit industry professionals in places like Longview's Eastman Chemicals, the University of Texas-Southwestern campus in Dallas, Texas Instrument in Richardson, and Alcon in Fort Worth.
For the past several years, students who had completed the REU program have also returned to the university, had luncheons with current REU students and talked about their experiences and about how their careers have progressed in the time since they successfully finished the program.
The new 2017-2020 REU project, starting summer 2017, will be under the direction of Dr. Ben Jang and Dr. Stephen D. Starnes, who both serve in the university's Department of Chemistry.