CLC Unveils Nature Garden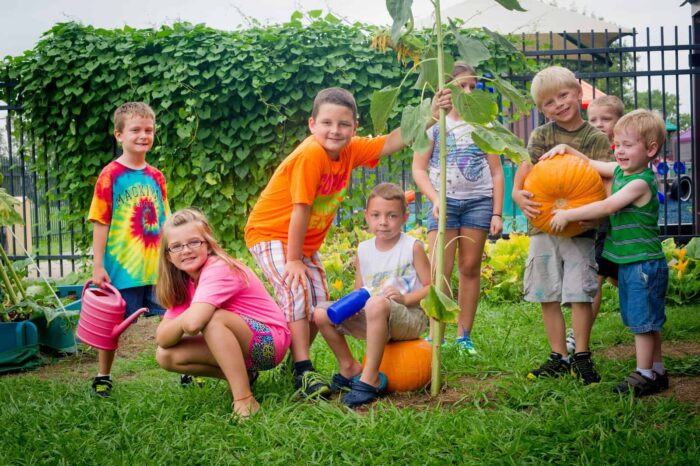 The children who attend Texas A&M University-Commerce's Children's Learning Center have been given a hands-on opportunity to work and learn in the new Nature Garden this summer.
The Nature Garden area of the CLC is a place students can go to learn about nature and work with planting seeds, flowers and herbs. Since May of this year, the children have been learning about plant life cycles and insects' role in garden life. They spend each morning pulling weeds, watering the plants and picking vegetables. CLC students have learned about what can benefit and harm a garden, including the composting process. The CLC hopes this new addition will immerse the children in nature and teach them about what takes place outside their homes and schools.
"We are thrilled that we can offer this sanctuary to our students," said Lisa Rhodes, Director of the CLC. "They have really enjoyed their experiences in the garden so far!"
For more information on the CLC and the Nature Garden, contact Lisa Rhodes at [email protected].