The Story of the A&M-Commerce Alumnus who Flew Rosa Parks Home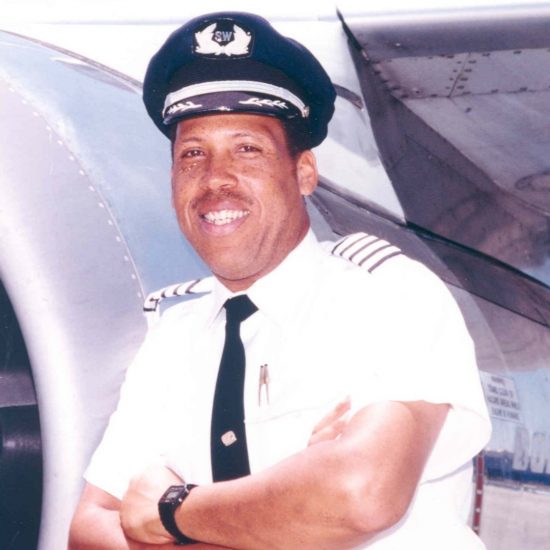 When Rosa Parks passed away in 2005, civil rights leaders wanted to honor her historic leadership with a multi-city procession of her casket. They reached out to Southwest Airlines to provide airline support for Parks' last trip home. Southwest agreed to support the winding journey from Detroit to Washington, D.C., and back to Detroit. A&M-Commerce alum Lou Freeman was chosen to pilot this memorial flight.
Freeman earned his Bachelor of Science in Sociology and Psychology from A&M-Commerce (then ETSU) in 1974. During his time at ETSU, he served as the first African American ROTC cadet corps commander. After graduation, he went on to join the Air Force.
In 1980, Freeman joined Southwest Airlines. In 1992, he became the first African American Chief Pilot at a major airline.
As he finished the last leg of his historic 2005 flight, Freeman banked the wings of his plane to honor the legacy of Rosa Parks. The experience was particularly meaningful to him and each crew member. Freeman described it as "touching something that was going to last forever."
Read the full story at Southwest50.