Tribute Concert to Honor Longtime Music Department Faculty Member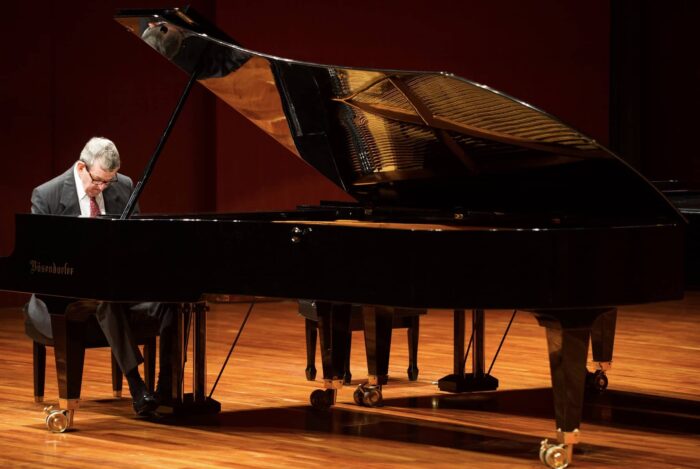 A tribute concert featuring the works of Dr. Theodore Hansen, longtime faculty member in the Department of Music and a former department head, will be held May 4 at 5 p.m. in the A&M-Commerce Music Building's Finney Concert Hall.
"Ted was my colleague on the music theory faculty and a good friend. In addition to being a brilliant and deep thinker when it came to music, he was also a multi-talented and accomplished composer," said Dr. David Davies, interim department head for the Department of Music.
Hansen's style of music composition fused contemporary art music techniques with jazz sensibilities. Many of his pieces were composed specifically for the faculty who will be performing them at the tribute concert.
Some of the tribute concert performers include faculty members Dr. Jeff Baker, Dr. Mary Alice Druhan, Libby Vanatta, Jimmy Clark and Laura Maxwell. They will perform Hansen's compositions including "Aria for Cimbasso," "Aria for Trombone and Piano," "Configuration for Flute and Piano," "Catilena," "Nocturne" and "Piano Sonata."
The compositions that will be performed are all chamber and solo works, primarily for instrumental soloist and piano.
"Ted was a caring and thoughtful musician who loved to collaborate with his colleagues. In his decades of service at ETSU/A&M-Commerce, he wrote several works for his fellow faculty, and I'm so excited to hear them performed again, and all in a single event," Davies said.
A reception will follow the performance and donations will be accepted for the Ted Hansen Memorial Fund.
Hansen passed away during the Fall 2018 semester.