University Flag Flies at Half-Staff in Memory of Dr. Chester Robinson
The university flag at A&M-Commerce will fly at half-staff Monday, July 12 in memory of Dr. Chester Robinson, associate professor of counseling, who passed away on the morning of Friday, July 9. Originally from Bluefield, Virginia, Robinson joined the A&M-Commerce faculty in 1995.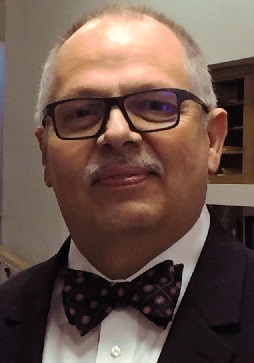 A memorial service is scheduled for Monday, July 12 at 2 p.m. at First United Methodist Church in Commerce.
In lieu of flowers, the family requests donations be made to a memorial scholarship established by the TAMUC Foundation. Please designate your gift by writing on the memo line, "Dr. Chester Robinson Scholarship." Gifts can be mailed to: TAMUC Foundation, P.O. Box 3425, Commerce, TX 75429-3425.
Read his obituary here.