Coach Burton to Join NCAA Sleep and Wellness Task Force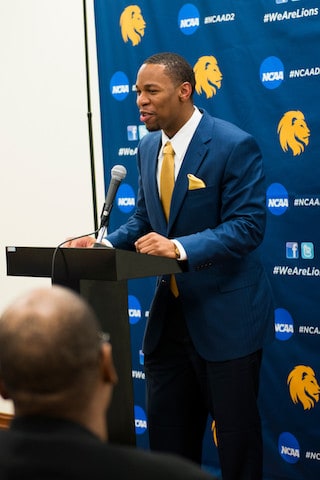 Jason Burton, head women's basketball coach at Texas A&M University-Commerce, was invited to become a member of a special NCAA task force dealing with Sleep and Wellness. Representatives from scientific, higher education, and sports medicine organizations, along with representatives from various NCAA membership bodies will serve as members of the task force.
The task force will gather and examine the data and research related to the sleep and wellness of student-athletes which will then be discussed and reviewed.  The group is expected to make recommendations that will inform future sleep-related practices and educational resources for college athletes.
Coach Burton was nominated to the task force by the NCAA Division II director Maritza Jones. Burton has been coach of the Texas A&M-Commerce women's basketball team for the past three years and has established an impressive 58% winning percentage in his brief tenure. The 2016-2017 20-win season was the program's best in over ten years and stands as the second highest record for seasonal wins in the program's history.