Investing in Future Lions
A gift to the Lion Champions Fund is an investment in the lives of our student-athletes that will pay dividends in their own lives and in our communities. We thank you for your interest in financially supporting your Lions, and choosing to invest in our student-athletes!
Community Success and Student-Athlete Leadership
NBA All-Star Game
For the third time in two years, the Lion Student-Athlete Advisory Council granted a life changing wish and sent a family to the NBA All-Star Game.
Shelley Chapron
Public Health Graduate
Houston, TX
LSC Nominee for NCAA Woman of the Year
Responsible Lions
The student-athlete led Responsible Lions group led numerous initiatives supporting holistic wellness.
Alex Shillow
Sports Management Graduate
Pflugerville, TX
Campbell Trophy Semifinalist – LSC Fred Jacoby Academic Athlete of the Year
#MakeItImportant
The Lions won third place in the 2020 Division II Award of Excellence for the student-athlete led #MakeItImportant Initiative.
The Impact of your Support
Your Gift in Action
Increased Academic Resources
The Thrower Center is the premier student-athlete success center in Division II and continually provides Best In Class service in academics and student life.
Facility Improvements
Over the past four years, every athletic program has received a brand new locker room or locker room enhancement through the support of our donors.
Best In Class Travel
Since 2015, over 50 Lion Athletics teams have qualified for NCAA postseason, and LCF support has assisted in making sure they travel in comfort and have plenty of time to arrive at road contests to prepare.
Expanded Sports Medicine Facilities
Lion Sports Medicine has had its capabilities to serve multiple teams at once expanded in the Field House, Memorial Stadium and west campus facilities.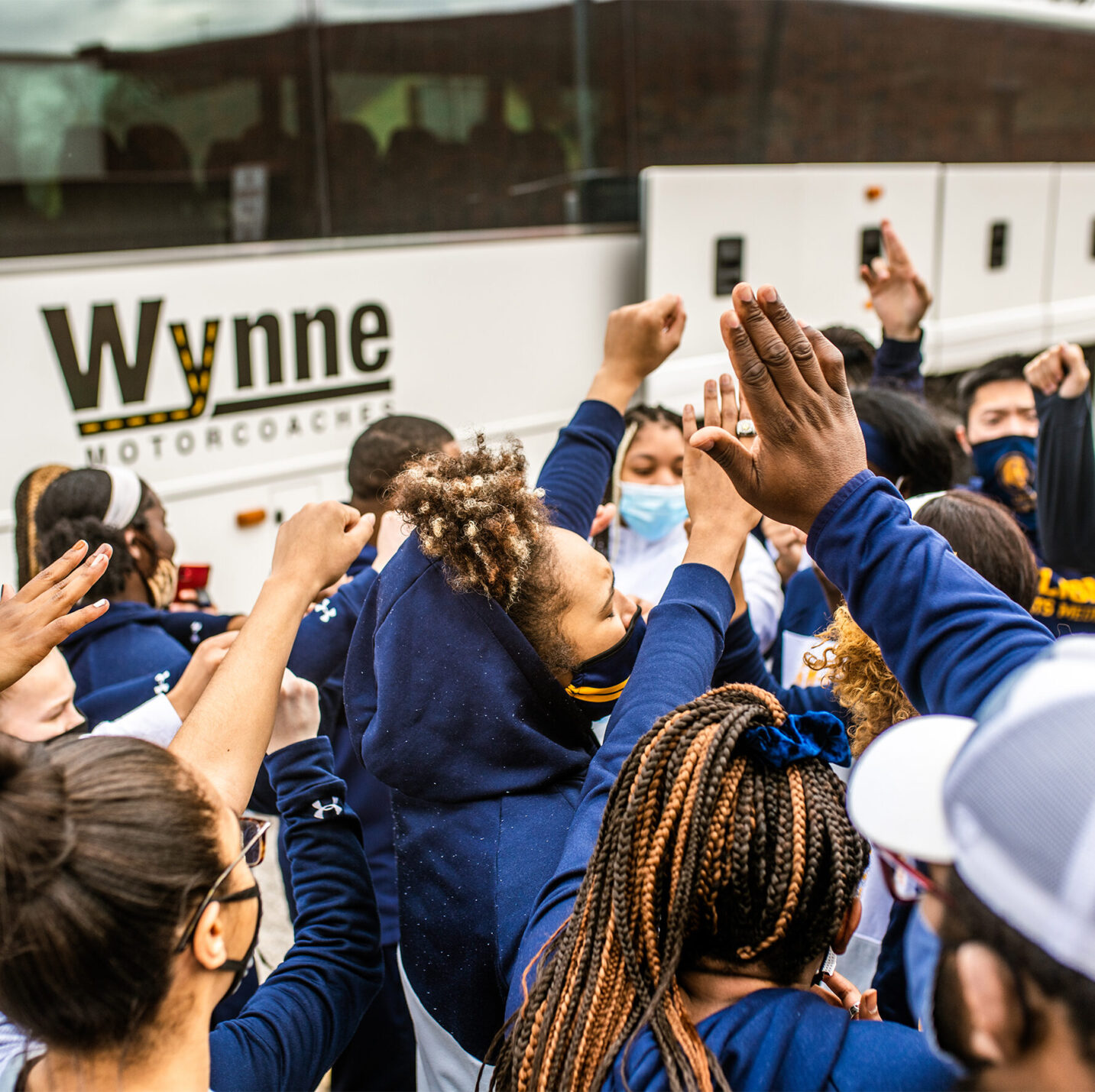 Impact of Your Gift
$5/MONTH ($60 annually): Varsity L Club Membership Young Alumni Only
$10/MONTH ($120 annually): Average cost of uniform or a student-athlete travel trip
$50/MONTH ($600 annually): Average cost for books per semester
$200/MONTH ($2,400 annually): Sports Performance / strength and conditioning equipment
$416.66/MONTH ($5,000 annually): F.A.S.T.E.R. Program Food service and nutrition
$10,000: Average cost of tuition and fees per year (fall, spring and summer)
Ways to Give
You can make a donation in the following ways:
Give Online
Make an easy secure donation online.
Give by Mail
Checks can be mailed to:
Lion Champions Fund
P.O. Box 3011
Commerce, TX 75429
Give by Phone
We can take a credit card secure payment over the phone. Please call 903.468.8760.
Automatic Monthly Payment Plans
Automatic payment plans are an easy way to split your gift into smaller payments. To set up a personal plan please contact the Lion Champions Fund Staff by calling 903.468.8760.
Matching Gifts
Many employers match charitable contributions made by their employees. If your company has a matching gift program, request the appropriate form from your employer and send it in with your gift.
Gifts-In-Kind
In some situations, gifts or goods/services will be accepted in lieu of a cash contribution. All gifts-in-kind must be approved by the Lion Champions Fund.
Why We Give
Scott Wheeler
"We enjoy helping young people who are working to improve them- selves both academically and physically. Athletics can mean so much to a university well beyond the student-athletes, involving the band, cheerleaders, dance squad, students, alumni, faculty, staff, and more, creating a true esprit de corps, a sense of community and yes, a PRIDE. Truth is, most people hear about a university via its athletic programs and therefore they are even more important."
James Thrower
"Our family is proud to support the Thrower Student-Athlete Success Center and other Lion Champions Fund initiatives. We are so honored to impact student success through the LCF and celebrate champions in the classroom and in competition. Go Lions!"
Janis and Ralph Stroope
"Ralph and I give because we know how hard the student-athletes work to put Commerce on the map! Our gifts provide a better experience for them, and will help them reach their goals and dreams. It is ALL ABOUT THE STUDENTS!"
News Spotlights
Five Golfers Named to CSC Academic All-District Teams
By Lion Athletics COMMERCE – Five student-athletes from the Texas A&M University-Commerce golf teams have been named to the Academic All-District team as selected by the College Sports Communicators. From the men's team, Kittiphong Phaithuncharoensuk (Phuket, Thailand) and Chance Mulligan (Dallas – Bishop Dunne) have earned academic all-district honors, while Michelle Becker (San Antonio – […]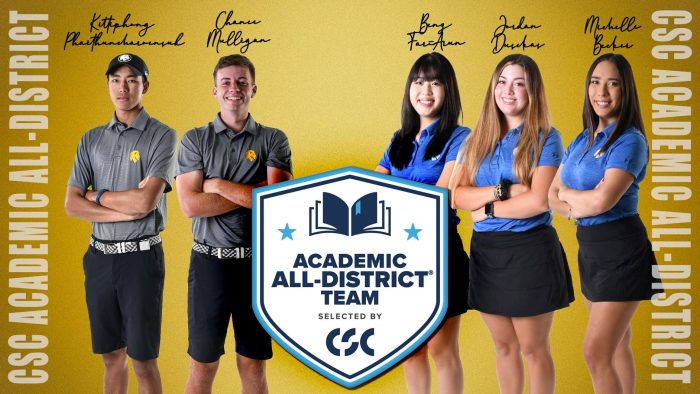 Lion Soccer Announces 2023 Schedule
By Lion Athletics COMMERCE – The Texas A&M University-Commerce soccer team has announced its 2023 schedule on Tuesday afternoon which features three non-conference home matches as well as a match at LSU.The Lions are coming off a 9-9-2 season in 2022, finishing third in the Southland Conference during the regular season, and reached the SLC […]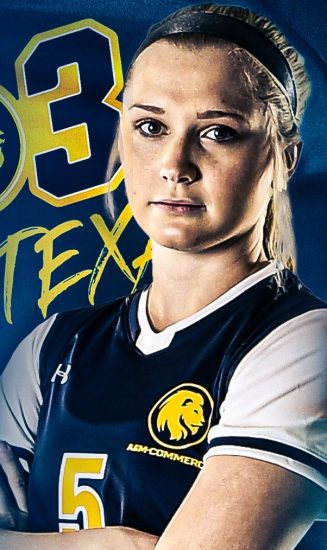 Records Fall as Lion Men Finish Third and Women Take Fifth at SLC Championships
By Lion Athletics COMMERCE – Multiple school, facility, and meet records were broken by the Texas A&M University-Commerce track & field team on the final day of the Southland Conference Outdoor Championships at Memorial Stadium with the Lion men taking third and the women placing fifth.On Saturday, A&M-Commerce won five conference championships with J.T. Smith […]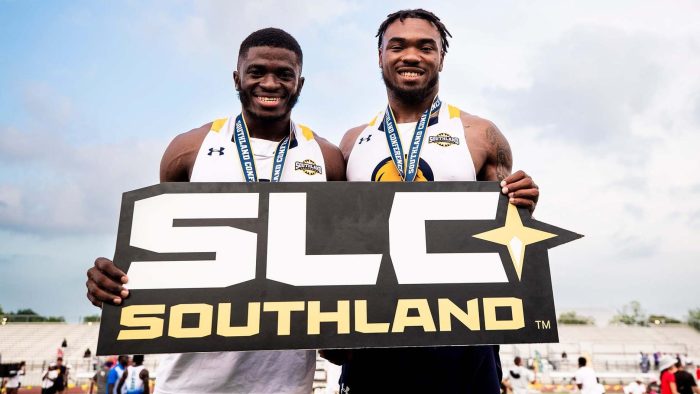 Williams Invited to San Francisco 49ers Rookie Minicamp
By Lion Athletics SAN FRANCISCO – Recent Texas A&M University-Commerce football alum Darius Williams has earned an opportunity to continue his football career after being invited to the rookie minicamp by the San Francisco 49ers. A member of the football program since 2017, Williams earned all-conference honors once in his career. The Arlington Heights High […]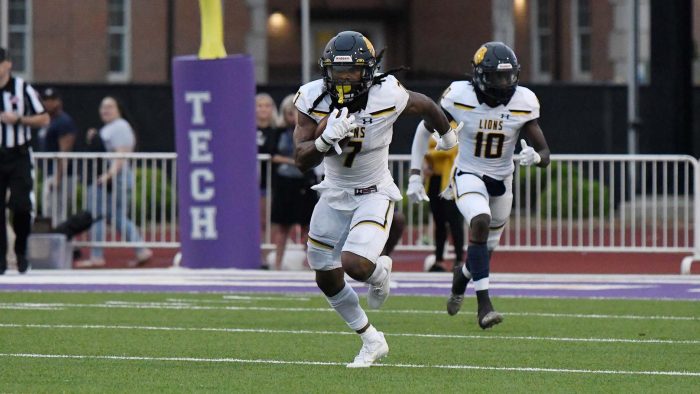 Stranda Ties for Third, Lions Take Fifth at SLC Championships
By Lion Athletics SAN ANTONIO – Henriette Stranda carded the first top five finish in her Texas A&M University-Commerce women's golf team career this week at the Southland Conference Championships as the Lions' season ended on Wednesday at Hill Country Resort Golf Club.Stranda (Kraakstad, Germany) shot a 76 in the final round to total a […]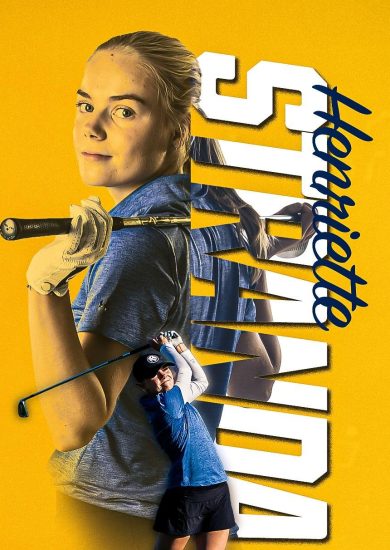 Valerie King Named A&M-Commerce Women's Basketball Head Coach
By Lion Athletics COMMERCE – Valerie King, a veteran collegiate coach at the Division I level has been tabbed as the next women's basketball coach at Texas A&M University-Commerce as announced by Director of Athletics Jim Curry on Wednesday afternoon. She is the ninth head coach in program history."Valerie is a proven winner, teacher, and […]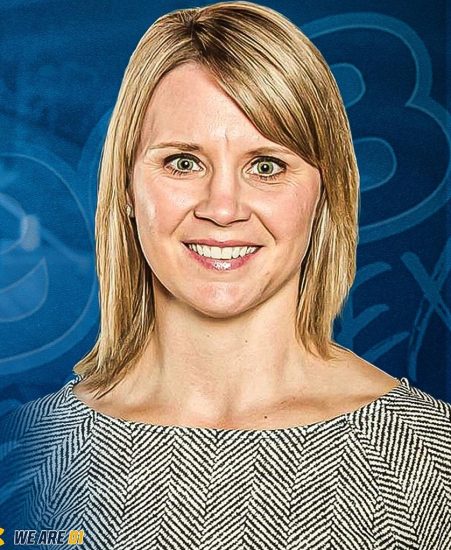 Tamara Susa Named SLC Women's Field Athlete of the Week
By Lion Athletics FRISCO – Texas A&M University-Commerce women's track and field student-athlete Tamara Susa has been named the Southland Conference Women's Field Athlete of the Week on Wednesday afternoon.Susa (Novi Sad, Serbia) threw a personal-best 157 feet 8 inches (48.05m) to finish as the runner up in the javelin 'B' section at the Texas […]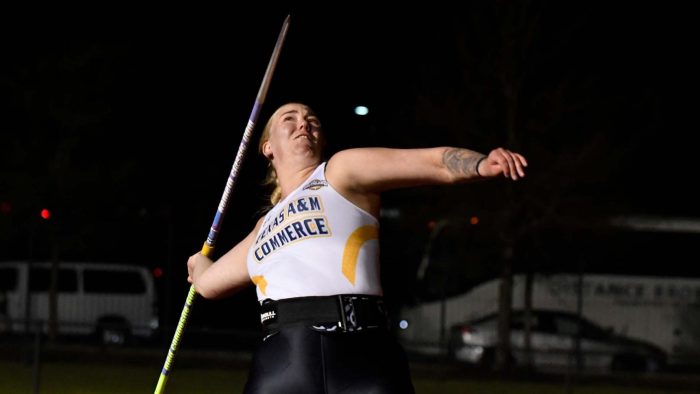 A&M-Commerce Tabs Jim Curry as Next Director of Athletics
Following a comprehensive national search, Texas A&M University-Commerce is pleased to announce the hiring of Jim Curry as the university's newest director of athletics, effective May 1, 2023. Curry comes to Lion Country from Florida State University (FSU), where he served FSU Athletics for more than a decade. Curry was FSU's senior associate athletics director […]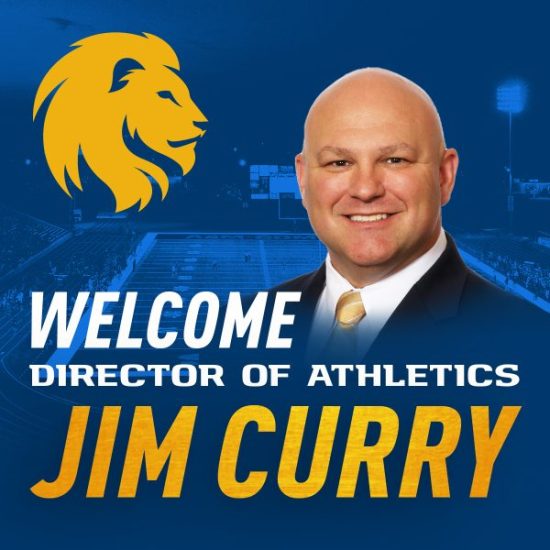 Peavy Named to Southland All-Academic Team
By Lion Athletics FRISCO – Texas A&M University-Commerce men's basketball scholar-athlete Alex Peavy has been selected to the Southland Conference All-Academic team on Thursday morning.Peavy (San Antonio – Smithson Valley) is named to the second team, being among 10 student-athletes from around the SLC that are recognized. Earlier this year, Peavy was also honored as […]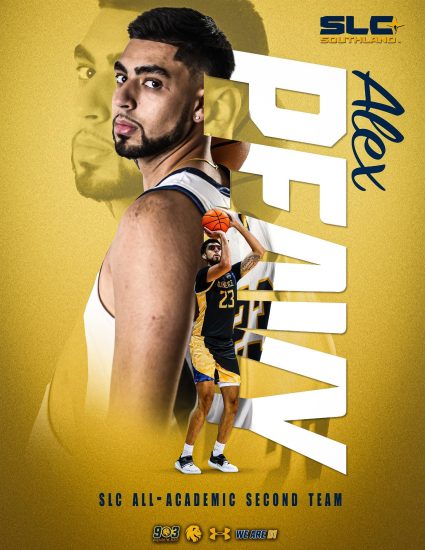 Lion Football Season Tickets Now on Sale
By Lion Athletics Season tickets for the 2023 Football season are on sale, with the renewal period beginning now through June 30. Prices and the home schedule for the 2023 season can be found below. Fans interested in purchasing general admission season tickets, can do so now at LionAthletics.com/Tickets. All season ticket holders from the […]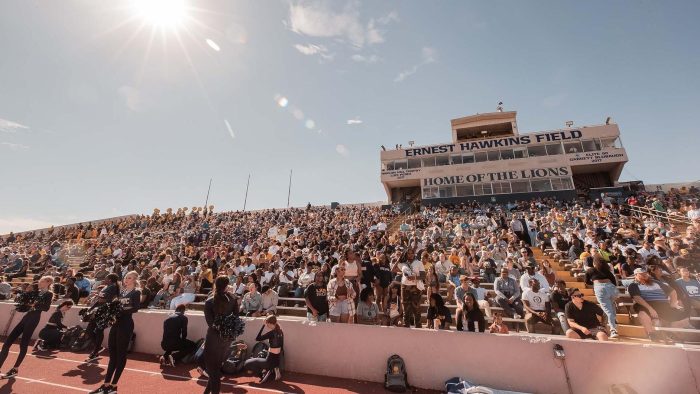 The Varsity L Club
The A&M-Commerce/ET Association of Former Student-Athletes – is an organization formed to reconnect former student-athletes to our university and Lion Athletics.
Just four years ago, we had less than 300 accurate former student-athlete contact points, and that number is increasing every day!
Join TODAY by updating your contact information and securing your spot with a $30 donation to the LCF. You will receive a Varsity L Club decal, and your sport specific sticker with your registration and gift.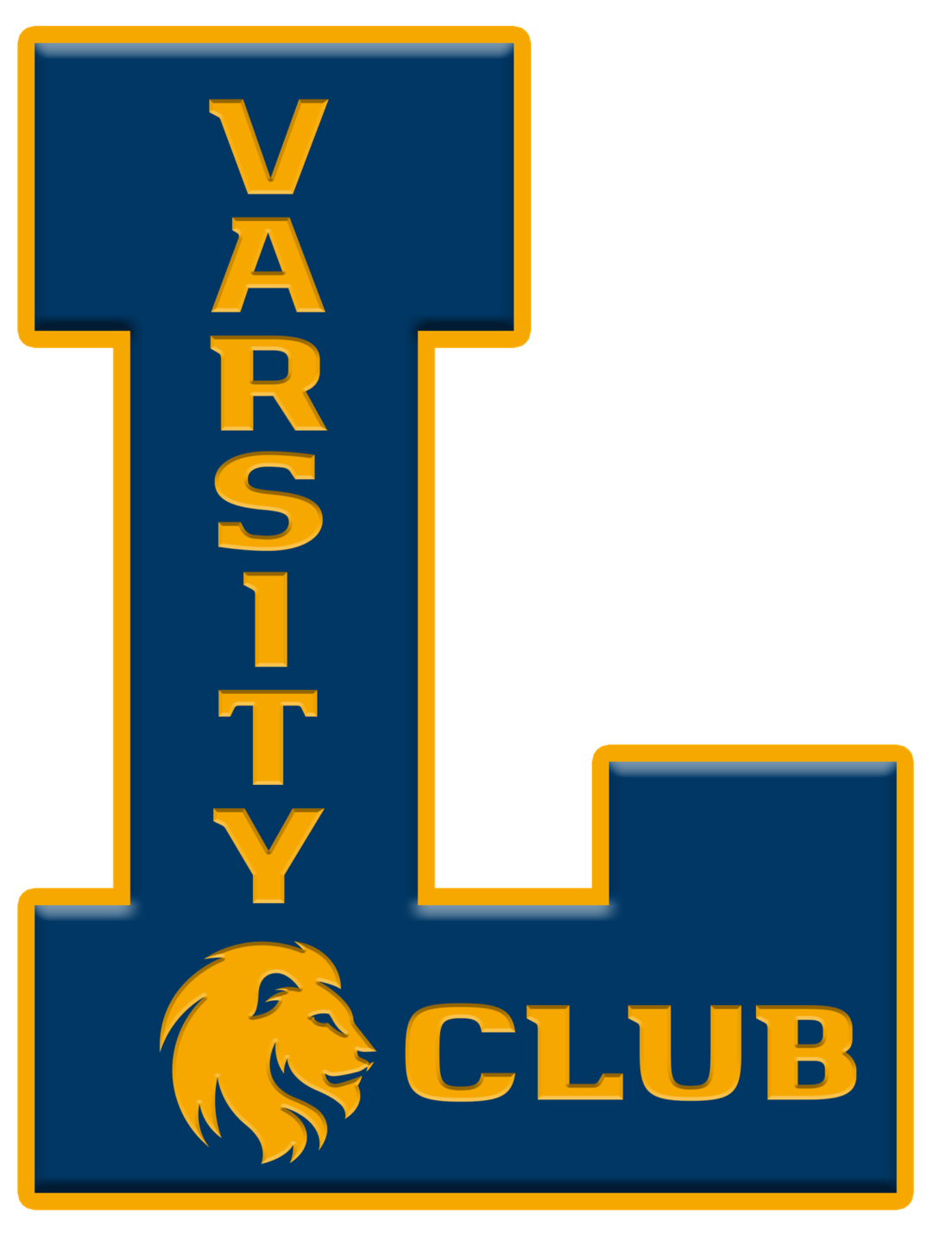 Contact Us
P.O. Box 3011
Commerce, TX 75429-3011