Lion Champions Fund
Investing in Future Lions
A gift to the Lion Champions Fund is an investment in the lives of our student-athletes that will pay dividends in their own lives and in our communities. We thank you for your interest in financially supporting your Lions, and choosing to invest in our student-athletes!
Community Success and Student-Athlete Leadership
NBA All-Star Game
For the third time in two years, the Lion Student-Athlete Advisory Council granted a life changing wish and sent a family to the NBA All-Star Game.
Public Health Graduate Houston, TX
Shelley Chapron
LSC Nominee for NCAA Woman of the Year
Responsible Lions
The student-athlete led Responsible Lions group led numerous initiatives supporting holistic wellness.
Sports Management Graduate Pflugerville, TX
Alex Shillow
Campbell Trophy Semifinalist – LSC Fred Jacoby Academic Athlete of the Year
#MakeItImportant
The Lions won third place in the 2020 Division II Award of Excellence for the student-athlete led #MakeItImportant Initiative.
The Impact of Your Support
Your Gift in Action
Increased Academic Resources
The Thrower Center is the premier student-athlete success center in Division II and continually provides Best In Class service in academics and student life.
Facility Improvements
Over the past four years, every athletic program has received a brand new locker room or locker room enhancement through the support of our donors.
Best In Class Travel
Since 2015, over 50 Lion Athletics teams have qualified for NCAA postseason, and LCF support has assisted in making sure they travel in comfort and have plenty of time to arrive at road contests to prepare.
Expanded Sports Medicine Facilities
Lion Sports Medicine has had its capabilities to serve multiple teams at once expanded in the Field House, Memorial Stadium and west campus facilities.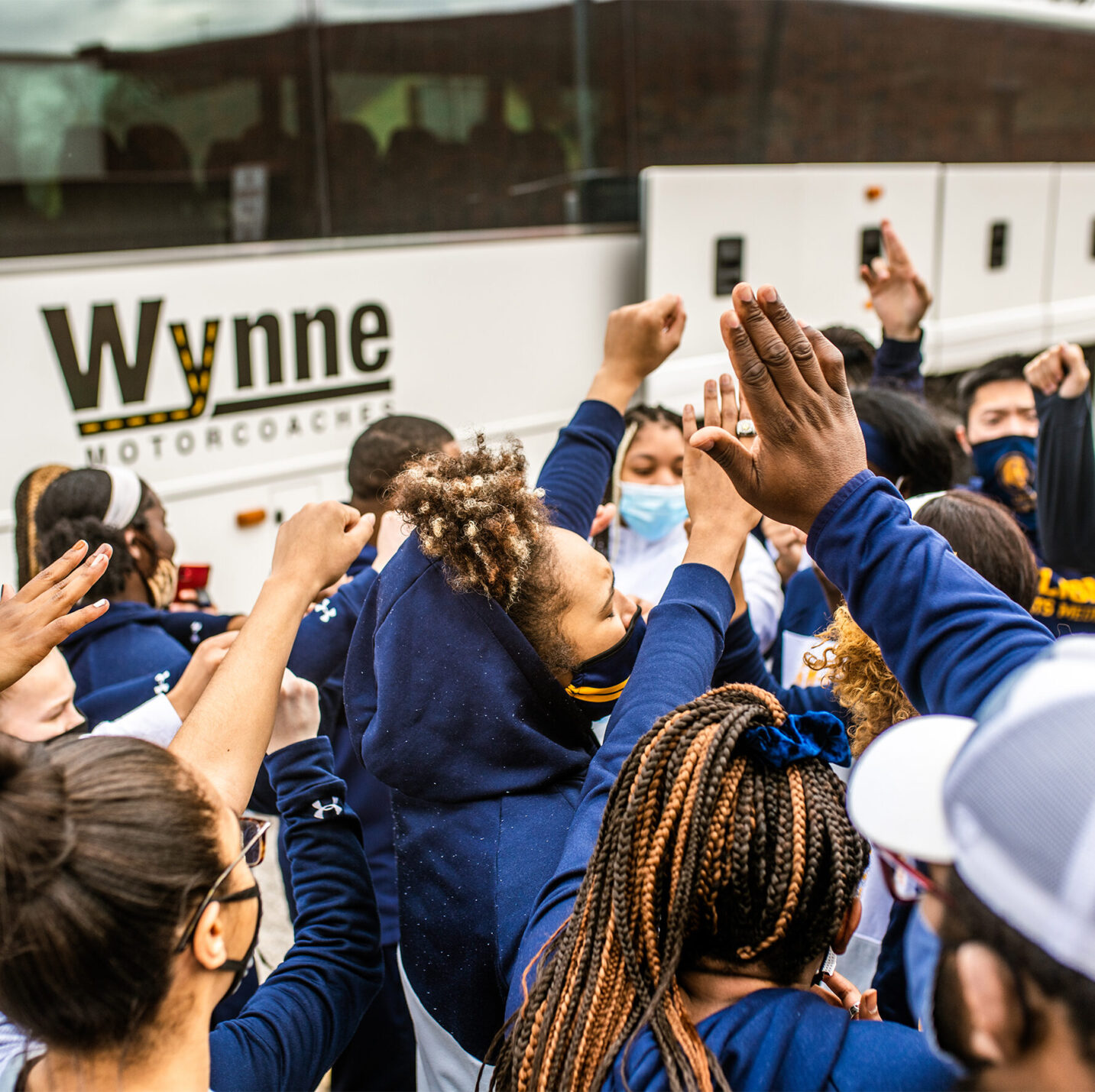 Impact of Your Gift
$5/MONTH ($60 annually): Varsity L Club Membership Young Alumni Only
$10/MONTH ($120 annually): Average cost of uniform or a student-athlete travel trip
$50/MONTH ($600 annually): Average cost for books per semester
$200/MONTH ($2,400 annually): Sports Performance / strength and conditioning equipment
$416.66/MONTH ($5,000 annually): F.A.S.T.E.R. Program Food service and nutrition
$10,000: Average cost of tuition and fees per year (fall, spring and summer)
Ways to Give
You can make a donation in the following ways:
Make an easy secure donation online.
Checks can be mailed to:
Lion Champions Fund
P.O. Box 3011
Commerce, TX 75429
We can take a credit card secure payment over the phone. Please call 903.468.8760.
Automatic payment plans are an easy way to split your gift into smaller payments. To set up a personal plan please contact the Lion Champions Fund Staff by calling 903.468.8760.
Many employers match charitable contributions made by their employees. If your company has a matching gift program, request the appropriate form from your employer and send it in with your gift.
In some situations, gifts or goods/services will be accepted in lieu of a cash contribution. All gifts-in-kind must be approved by the Lion Champions Fund.
Scott Wheeler
"We enjoy helping young people who are working to improve them- selves both academically and physically. Athletics can mean so much to a university well beyond the student-athletes, involving the band, cheerleaders, dance squad, students, alumni, faculty, staff, and more, creating a true esprit de corps, a sense of community and yes, a PRIDE. Truth is, most people hear about a university via its athletic programs and therefore they are even more important."
James Thrower
"Our family is proud to support the Thrower Student-Athlete Success Center and other Lion Champions Fund initiatives. We are so honored to impact student success through the LCF and celebrate champions in the classroom and in competition. Go Lions!"
Janis and Ralph Stroope
"Ralph and I give because we know how hard the student-athletes work to put Commerce on the map! Our gifts provide a better experience for them, and will help them reach their goals and dreams. It is ALL ABOUT THE STUDENTS!"
News Spotlights
Rodriguez, Taylor, Epps Earn First Team All-SLC Honors
By Lion Athletics FRISCO – Three Texas A&M University-Commerce football players earned all-Southland Conference honors on Wednesday morning, with all three landing on first team defense.In 2023, the Lions finished with the third best total defense and third best passing offense during conference play. Levi Drake Rodriguez (Georgetown – Eastview) is named to first team […]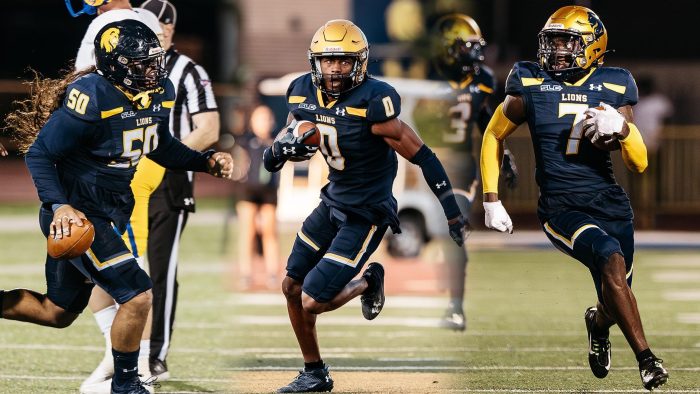 Lions Lead Wire-to-Wire to Knock Off Saint Joseph's
By Lion Athletics PHILADELPHIA – The Texas A&M University-Commerce men's basketball scored the first basket on Friday night at Hagan Arena as the Lions picked up a 57-54 win over Saint Joseph's in a game that was part of the Wildcat Challenge, presented by Kentucky Tourism.The Lions have won two in a row and are […]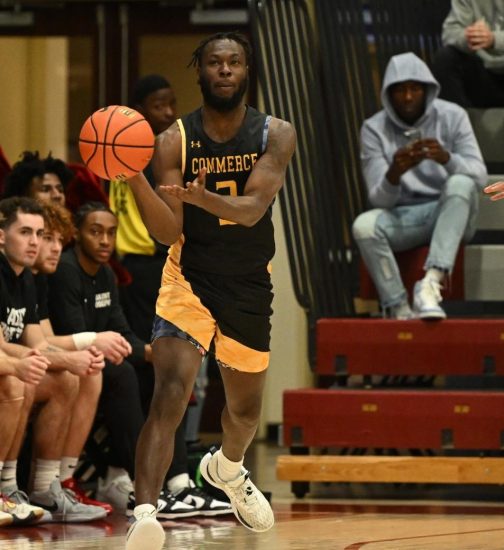 Josiah Castro Appointed as Deputy Athletics Director for Revenue Generation
By Lion Athletics COMMERCE – Texas A&M University-Commerce Director of Athletics Jim Curry has appointed Josiah Castro as the Deputy Athletics Director for Revenue Generation. Castro, who comes to A&M-Commerce following a four-year stint at Texas A&M-Corpus Christi, is tasked with growing revenue streams for Lion Athletics and the Lion Champions Fund, in addition to […]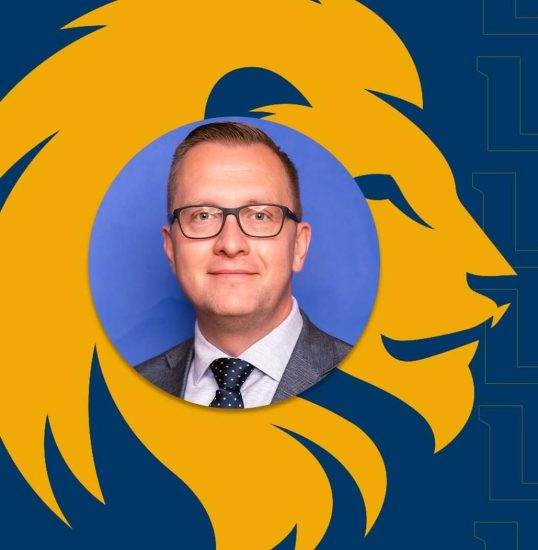 Far-Arun Wins the Lady Red Wolves Classic in a Four-Hole Playoff
By Lion Athletics JONESBORO, Ark. –Benz Far-Arun won the Lady Red Wolves Classic in thrilling fashion on Tuesday afternoon at Sage Meadows Club, securing the win in the fourth playoff hole.After 54 holes, Far-Arun (Bangkok, Thailand) and Little Rock's Anna Dawson were tied with a score of 211. Far-Arun had to birdie her 18th hole […]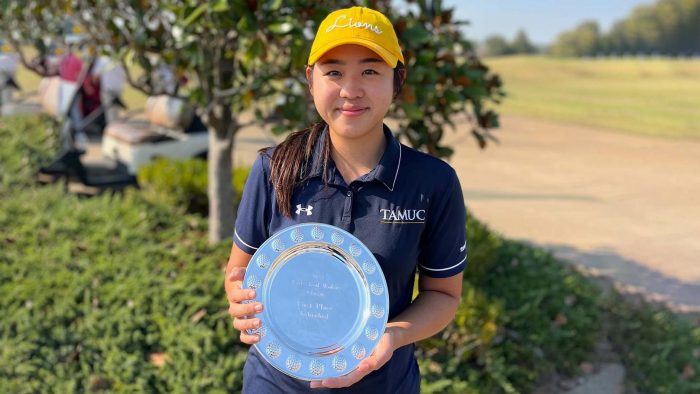 Brewer Jr. Selected All-SLC Team, Lions Tabbed Seventh
By Lion Athletics KINDER, La. – Texas A&M University-Commerce men's basketball forward Jerome Brewer Jr. is selected to second team preseason all-Southland Conference on Tuesday morning, while the Lions are picked seventh in the preseason poll.Brewer Jr. (Camden, N.J.) is among the 11 preseason honorees on the two all-conference teams, which are voted by the […]
Lion Women's Basketball Picked Eighth in SLC Preseason Poll
By Lion Athletics KINDER, La. – The Southland Conference announced the 2023-24 preseason women's basketball poll on Tuesday morning and the Texas A&M University-Commerce women's basketball team was picked eighth.The poll was announced as part of the Southland Conference Basketball Media Day at the Coushetta Casino Resort in Kinder.The SLC preseason polls are voted on […]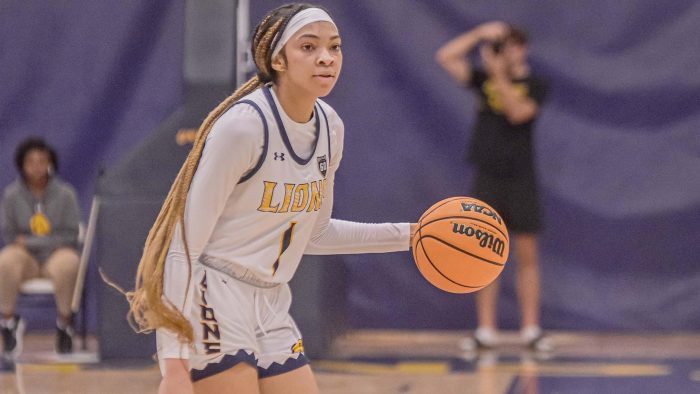 Lions to Honor 1983 LSC Football Championship Team on Homecoming Weekend
By Lion Athletics Texas A&M University-Commerce welcomes back the 1983 Lion Football team, on the 40-year anniversary of the conference championship team, on October 21 as part of the Homecoming weekend festivities. The team will be recognized on the field during the game against Nicholls and the team members are also invited to take part […]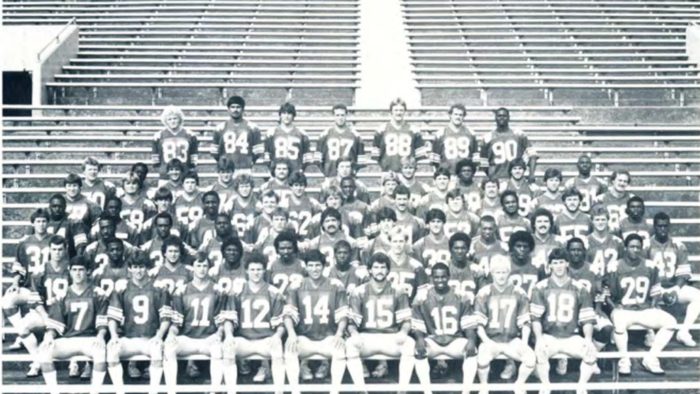 Lions Knock Off Alabama for First-Ever Win Over SEC School
By Lion Athletics BIRMINGHAM, Ala. – For the first time since moving up to NCAA Division I, Texas A&M University-Commerce knocked off a Power Five conference team with the Lion Volleyball taking a five-set win over Alabama on Friday afternoon at Bartow Arena. Earlier in the day, the Lions fell in three sets to Tarleton. […]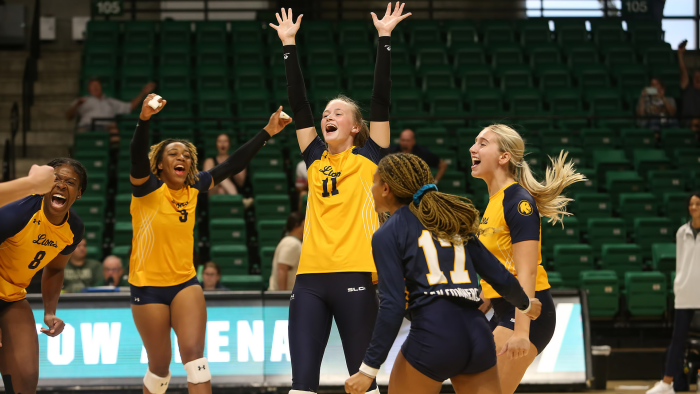 Lion Cross Country Schedule Revealed
By Lion Athletics COMMERCE – The Texas A&M University-Commerce cross country teams have announced the schedule for the 2023 season.A&M-Commerce is slated to compete in five races during the 2023 season, with three coming in Texas. The season begins on September 1 at the McMurry Big Country Festival in Abilene.The Lions then head to the […]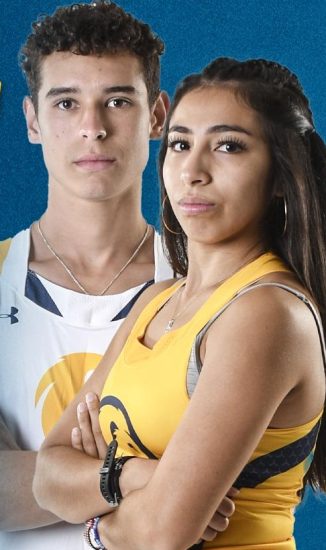 Lion Soccer Picked to Finish Second in the Southland
By Lion Athletics FRISCO – The Texas A&M University-Commerce soccer team has its target set for the 2023 season after being picked second in the preseason Southland Conference poll on Friday afternoon.The Lions, who finished third in the regular season a year ago, reached the SLC Tournament championship match in 2022. A&M-Commerce enters its second […]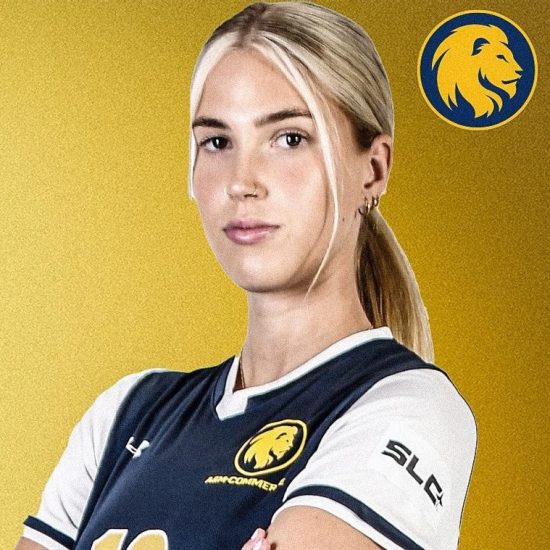 The Varsity L Club
The A&M-Commerce/ET Association of Former Student-Athletes – is an organization formed to reconnect former student-athletes to our university and Lion Athletics.
Just four years ago, we had less than 300 accurate former student-athlete contact points, and that number is increasing every day!
Join TODAY by updating your contact information and securing your spot with a $30 donation to the LCF. You will receive a Varsity L Club decal, and your sport specific sticker with your registration and gift.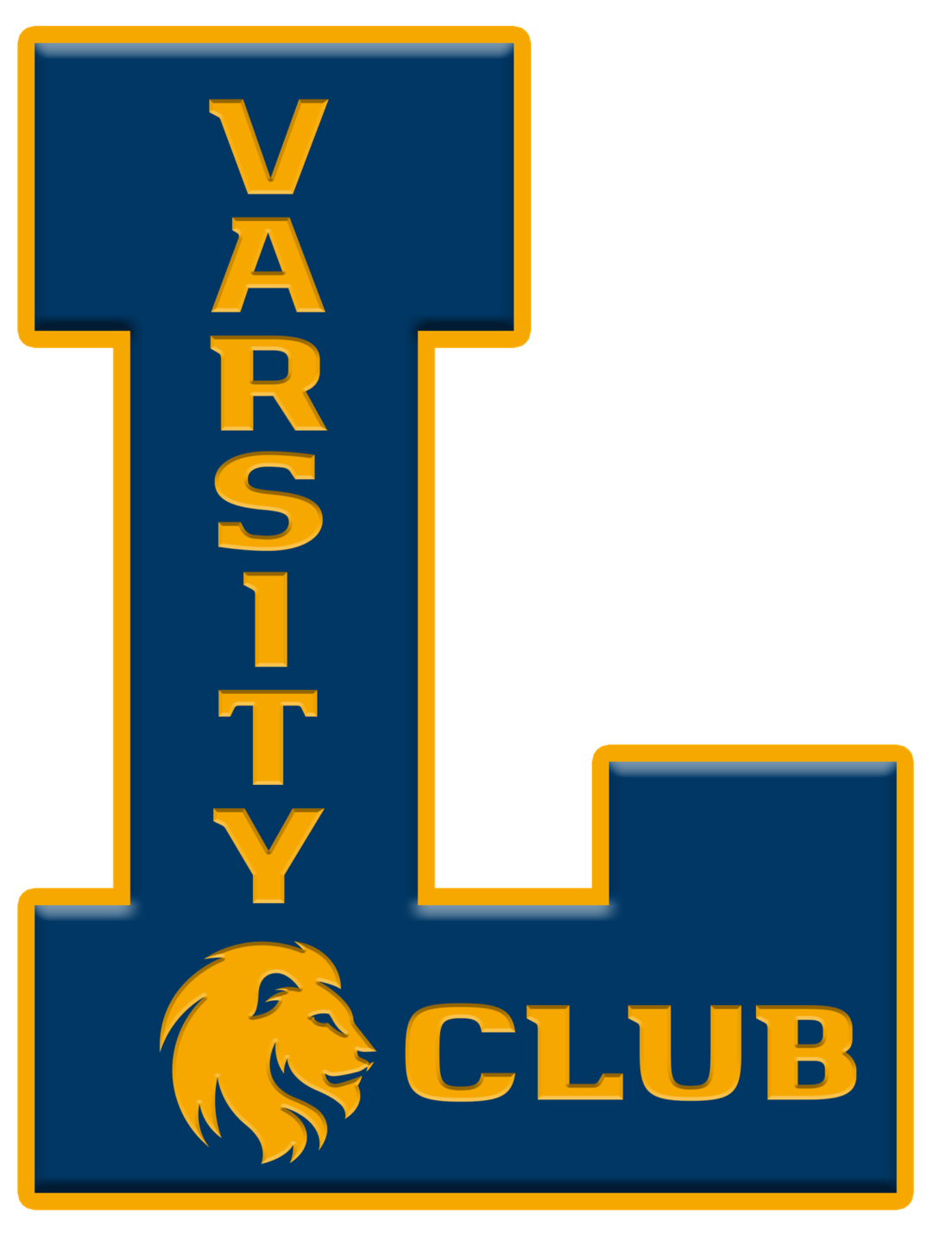 Contact Us
P.O. Box 3011
Commerce, TX 75429-3011