Lion Champions Fund :: Welcome from the Director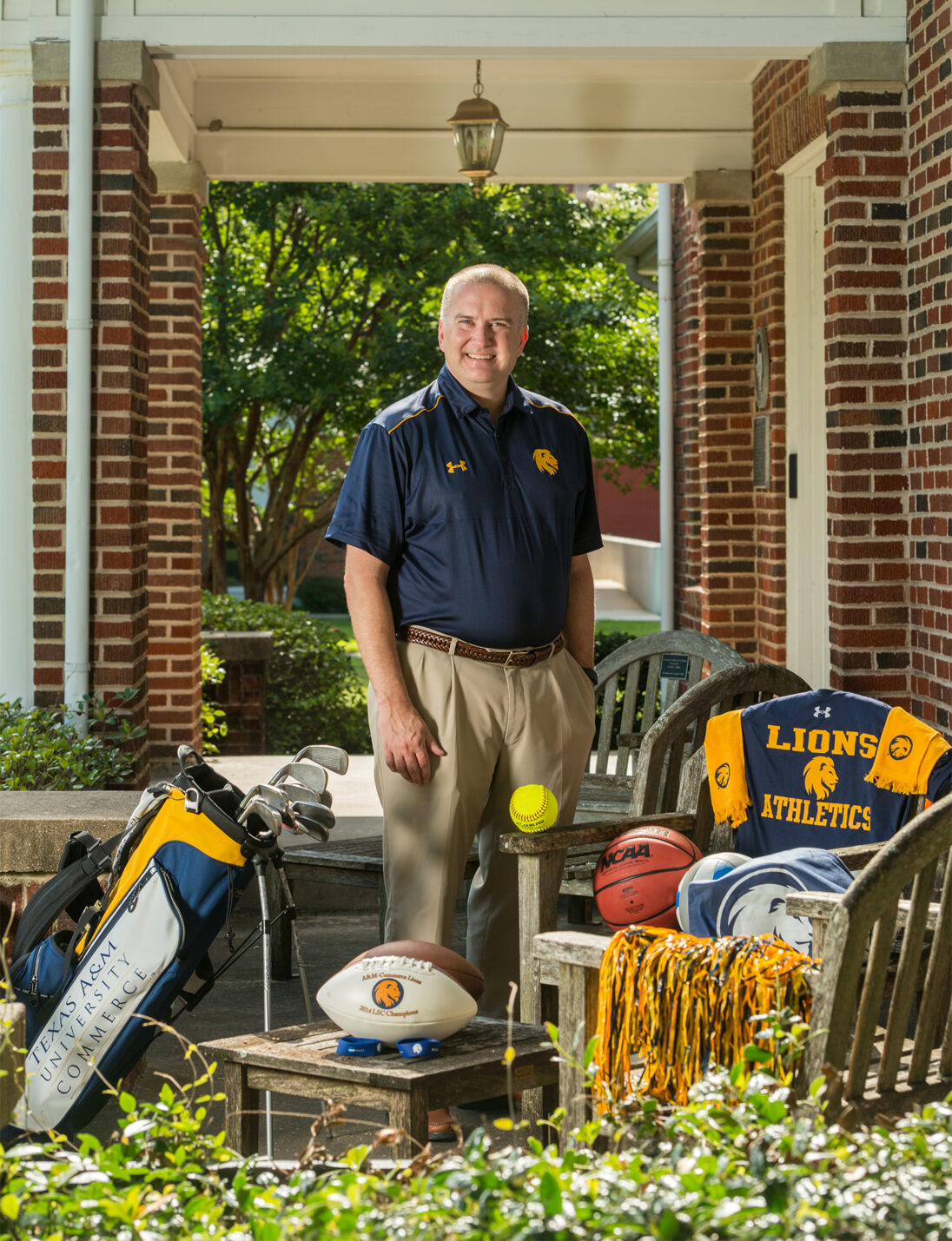 Welcome from the Director of athletics
Our relational mission to provide a Best in Class experience has not waivered or been deterred throughout the challenges that 2020 presented to our country, our institution, and our student-athletes. Our coaches and administration have remained steadfast in keeping our students through innovative leadership development, intentional team programming, and strategic connection points throughout the year.
Very directly, your support of the Lion Champions Fund is an INVESTMENT with IMPACT. Every Lion Champions Fund donation is invested directly in student-athlete success. Our Thrower Student-Athlete Success Center is not just a study hall, academic advising center, or tutoring spot. The Center – a model within intercollegiate athletics – focuses on developing the total person with academic support, career support, the Responsible Lions Program, the Student-Athlete Advisory Council, and the Lion Leadership Academy for our entire student-athlete population.
Without LCF donations, our opportunities to keep the Thrower Center at a Best in Class level would not be possible. Additionally, our F.A.S.T.E.R. student-athlete nutrition program would not be a reality, as well as expanded recruiting and facility upgrades.
We truly appreciate the philanthropic investment that all LCF donors make and the consideration of student-athlete support from new prospective donors. If you believe in our Best in Class mission and student-athlete impact, please consider a gift to the Lion Champions Fund today.
Tim McMurray
Director of Athletics
Back to menu
Lion Champions Fund :: COMMUNITY SUCCESS AND STUDENT-ATHLETE LEADERSHIP
Community Success and Student-Athlete Leadership
NBA All-Star Game
For the third time in two years, the Lion Student-Athlete Advisory Council granted a life changing wish and sent a family to the NBA All-Star Game.
Shelley Chapron
Public Health Graduate
Houston, TX
LSC Nominee for NCAA Woman of the Year
Responsible Lions
The student-athlete led Responsible Lions group led numerous initiatives supporting holistic wellness.
Alex Shillow
Sports Management Graduate
Pflugerville, TX
Campbell Trophy Semifinalist – LSC Fred Jacoby Academic Athlete of the Year
#MakeItImportant
The Lions won third place in the 2020 Division II Award of Excellence for the student-athlete led #MakeItImportant Initiative.
Back to menu
Lion Champions Fund :: Our Facilities
The Impact of your Support
Back to menu
Lion Champions Fund :: Explore Our Programs copied not edited copied not edited
Your Gift in Action
Increased Academic Resources
The Thrower Center is the premier student-athlete success center in Division II and continually provides Best In Class service in academics and student life.
Facility Improvements
Over the past four years, every athletic program has received a brand new locker room or locker room enhancement through the support of our donors.
Best In Class Travel
Since 2015, over 50 Lion Athletics teams have qualified for NCAA postseason, and LCF support has assisted in making sure they travel in comfort and have plenty of time to arrive at road contests to prepare.
Expanded Sports Medicine Facilities
Lion Sports Medicine has had its capabilities to serve multiple teams at once expanded in the Field House, Memorial Stadium and west campus facilities.
Back to menu
Lion Champions Fund :: Impact of My Gift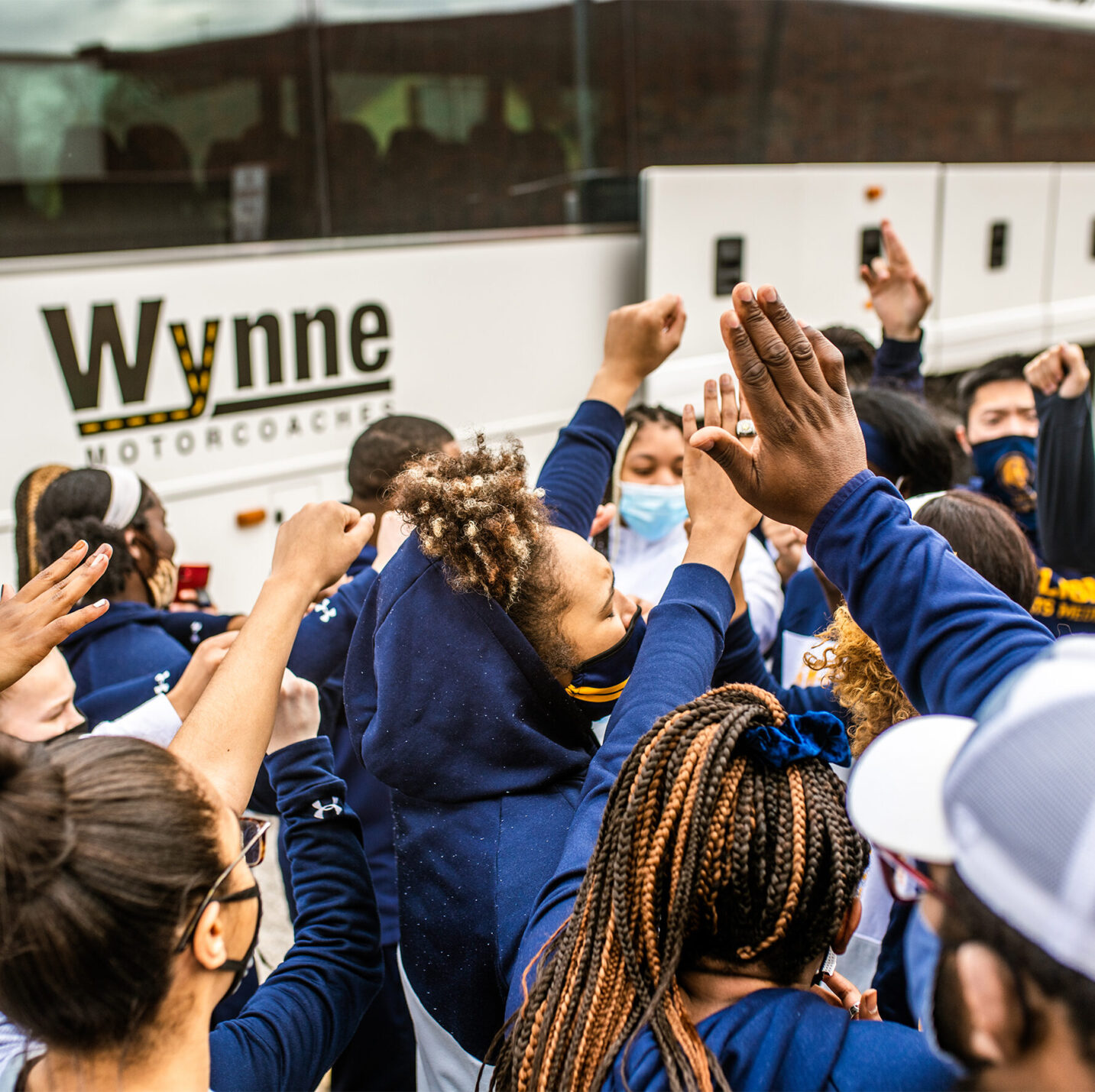 Impact of Your Gift
$5/MONTH ($60 annually): Varsity L Club Membership Young Alumni Only
$10/MONTH ($120 annually): Average cost of uniform or a student-athlete travel trip
$50/MONTH ($600 annually): Average cost for books per semester
$200/MONTH ($2,400 annually): Sports Performance / strength and conditioning equipment
$416.66/MONTH ($5,000 annually): F.A.S.T.E.R. Program Food service and nutrition
$10,000: Average cost of tuition and fees per year (fall, spring and summer)
Back to menu
Lion Champions Fund :: How to Give
Ways to Give
You can make a donation in the following ways:
Give Online
Make an easy secure donation online.
Give by Mail
Checks can be mailed to:
Lion Champions Fund
P.O. Box 3011
Commerce, TX 75429
Give by Phone
We can take a credit card secure payment over the phone. Please call 903.468.8760.
Automatic Monthly Payment Plans
Automatic payment plans are an easy way to split your gift into smaller payments. To set up a personal plan please contact the Lion Champions Fund Staff by calling 903.468.8760.
Matching Gifts
Many employers match charitable contributions made by their employees. If your company has a matching gift program, request the appropriate form from your employer and send it in with your gift.
Gifts-In-Kind
In some situations, gifts or goods/services will be accepted in lieu of a cash contribution. All gifts-in-kind must be approved by the Lion Champions Fund.
Back to menu
Lion Champions Fund :: Testimoni
Why We Give
Scott Wheeler
"We enjoy helping young people who are working to improve them- selves both academically and physically. Athletics can mean so much to a university well beyond the student-athletes, involving the band, cheerleaders, dance squad, students, alumni, faculty, staff, and more, creating a true esprit de corps, a sense of community and yes, a PRIDE. Truth is, most people hear about a university via its athletic programs and therefore they are even more important."
James Thrower
"Our family is proud to support the Thrower Student-Athlete Success Center and other Lion Champions Fund initiatives. We are so honored to impact student success through the LCF and celebrate champions in the classroom and in competition. Go Lions!"
Janis and Ralph Stroope
"Ralph and I give because we know how hard the student-athletes work to put Commerce on the map! Our gifts provide a better experience for them, and will help them reach their goals and dreams. It is ALL ABOUT THE STUDENTS!"
Back to menu
Lion Champions Fund :: Featured News
News Spotlights
Ticket Punched! Lion Women's Golf finishes fourth at West Regionals, earns trip to Nationals
By Lion Athletics STOCKTON, Calif. – The Texas A&M University-Commerce women's golf team is headed to the NCAA Division II National Championships for the second year in a row after finishing fourth at the NCAA West Regional Championships on Wednesday at the Brookside Country Club. The Lions started the day in fourth place and remained in fourth […]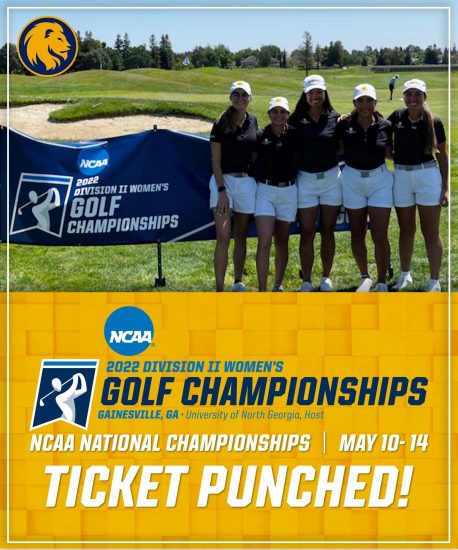 LSC Tourney Champs! Lions Beat Javelinas, 9-2, for First LSC Tournament Title
By Lion Athletics TYLER – The Texas A&M University-Commerce softball team is Lone Star Conference Tournament Champion for the first time in program history. The No. 4 seeded Lions downed the No. 2 seeded Texas A&M-Kingsville Javelinas, 9-2, at UT Tyler Ballpark on Sunday afternoon. The Lions and the Javelinas played in the LSC Tournament Championship game […]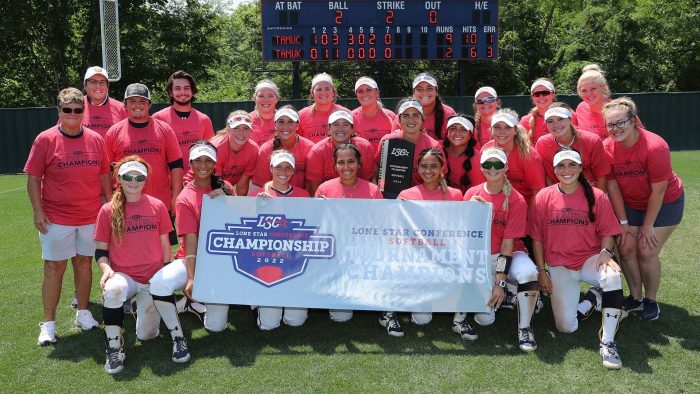 Lion Men Secure Podium Finish, Lion Women Record Program-Best Finish at NCAA National Championships
By Lion Athletics ALLENDALE, Mich. – The Texas A&M University-Commerce track and field teams capped off a historic NCAA Division II National Championships with a fourth place finish on the men's side and a program-best eighth place finish on the women's side on Saturday at the Grand Valley State University Lacrosse/Track & Field Stadium. The […]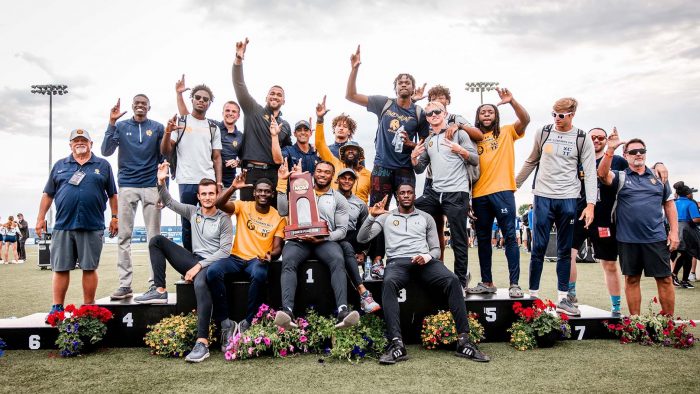 Amon Simon and Kader Kohou Sign NFL Contracts
By Lion Athletics COMMERCE – Texas A&M University-Commerce football team alums Kader Kohou and Amon Simon have signed contracts with National Football League teams to further their careers. Kohou has signed on as an undrafted free agent with the Miami Dolphins and Simon has signed with the Dallas Cowboys. "I am really excited for these […]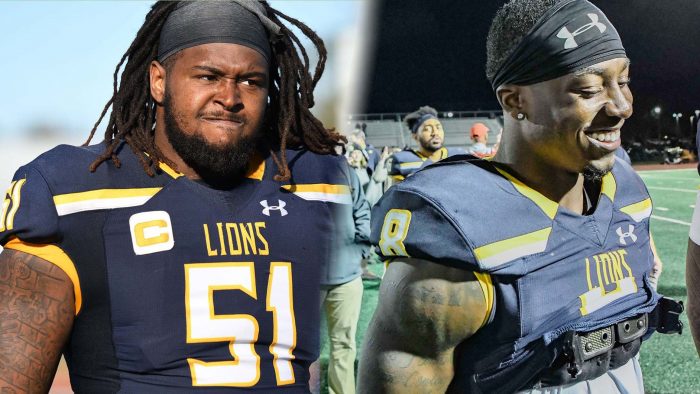 Lion Athletics Hosts The Luckys 2022
By Lion Athletics COMMERCE – The Texas A&M University-Commerce athletic department hosted its annual awards show, The Luckys on Tuesday night, celebrating Lion student-athletes in the classroom, in competition, and in life. "Everyone in this room is a point of great pride for this university," said University President Dr. Mark J. Rudin in remarks at […]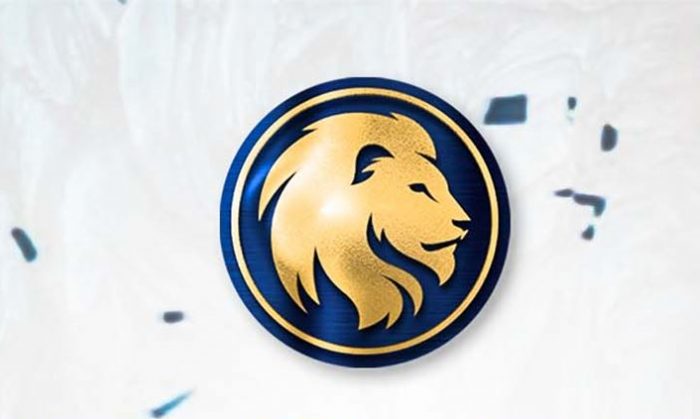 Gatlings' Gifts Inspire New Generation of Alumni Donors
Christopher and Dr. Breanna Gatling are among the youngest donors in Texas A&M University-Commerce history. Their recent gifts set a precedent for a new generation of alumni to support their alma mater earlier in their careers. The Gatlings introduced two new scholarships: The Breanna Gatling Scholarship in Veterinary Science and the Christopher Gatling Scholarship for […]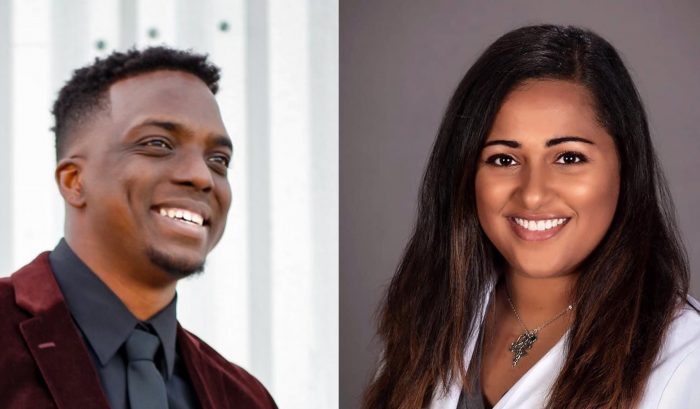 Lion Athletes Named to 2022 Lone Star Conference All-Academic Teams
The Lone Star Conference (LSC) recently announced its 2022 all-academic teams for men's and women's indoor track and field. Four A&M-Commerce student-athletes from the Department of Health and Human Performance made the list. Iniuto Ukpong is the women's 2022 Academic Athlete of the Year. She headlines a group of 11 athletes on the women's all-academic […]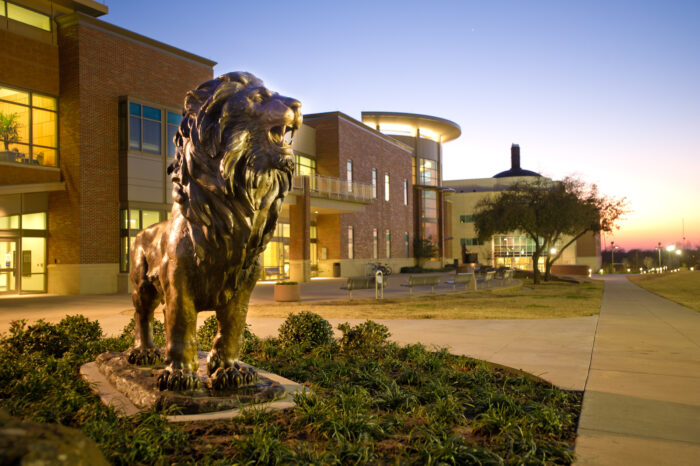 Perera Repeats as NCAA Champ, Lion Men Place Seventh and Lion Women Set New Program Record at NCAA Indoors
By Lion Athletics PITTSBURG, Kan. –Ushan Perera defended his high jump crown for his third national championship to highlight a strong Saturday for the Texas A&M University-Commerce track and field teams at the NCAA Division II Indoor Track and Field Championships at the Robert W. Plaster Center. Perera (Mahabage, Sri Lanka) claimed his third overall […]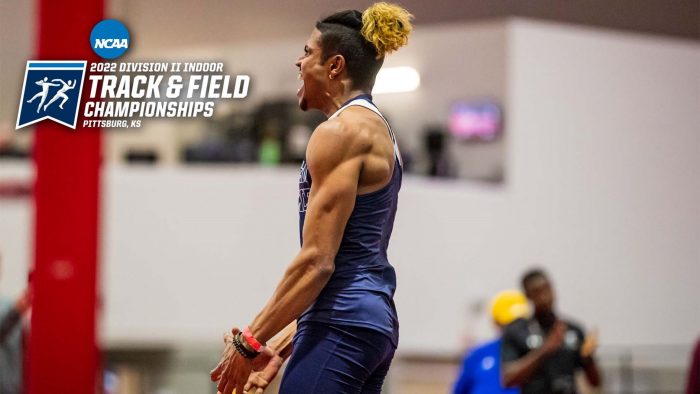 Lions Qualify for NCAA Division II Women's Basketball Championship for Fourth Straight Season
By Lion Athletics INDIANAPOLIS – For the fourth straight season, the Texas A&M University-Commerce women's basketball team has qualified for the NCAA Division II Women's Basketball Championship, as announced by the NCAA on Sunday night. The Lions (26-4) are the second seed in the South Central Region, which is comprised of the Lone Star and […]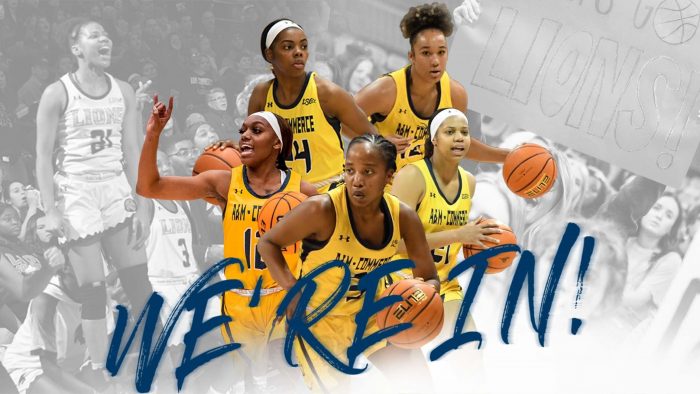 Svaerd's All-Time Run Continues as Lion Men Finish Second and Women Place Third at LSC Indoor Championships
By Lion Athletics LUBBOCK – Another record-setting day for the Texas A&M University-Commerce track and field teams at the Lone Star Conference Indoor Track and Field Championships secured top three finishes for both teams on Saturday at the Sports Performance Center. The Lion men finished the meet with 120 points, trailing West Texas A&M's 206, […]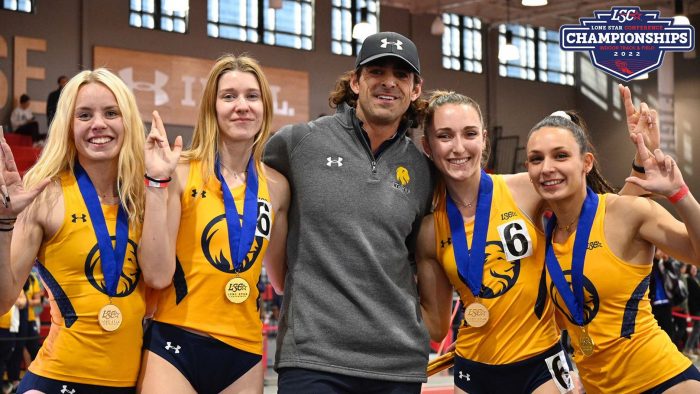 Back to menu
Lion Champions Fund :: National Recognition
The Varsity L Club
The A&M-Commerce/ET Association of Former Student-Athletes – is an organization formed to reconnect former student-athletes to our university and Lion Athletics.
Just four years ago, we had less than 300 accurate former student-athlete contact points, and that number is increasing every day!
Join TODAY by updating your contact information and securing your spot with a $30 donation to the LCF. You will receive a Varsity L Club decal, and your sport specific sticker with your registration and gift.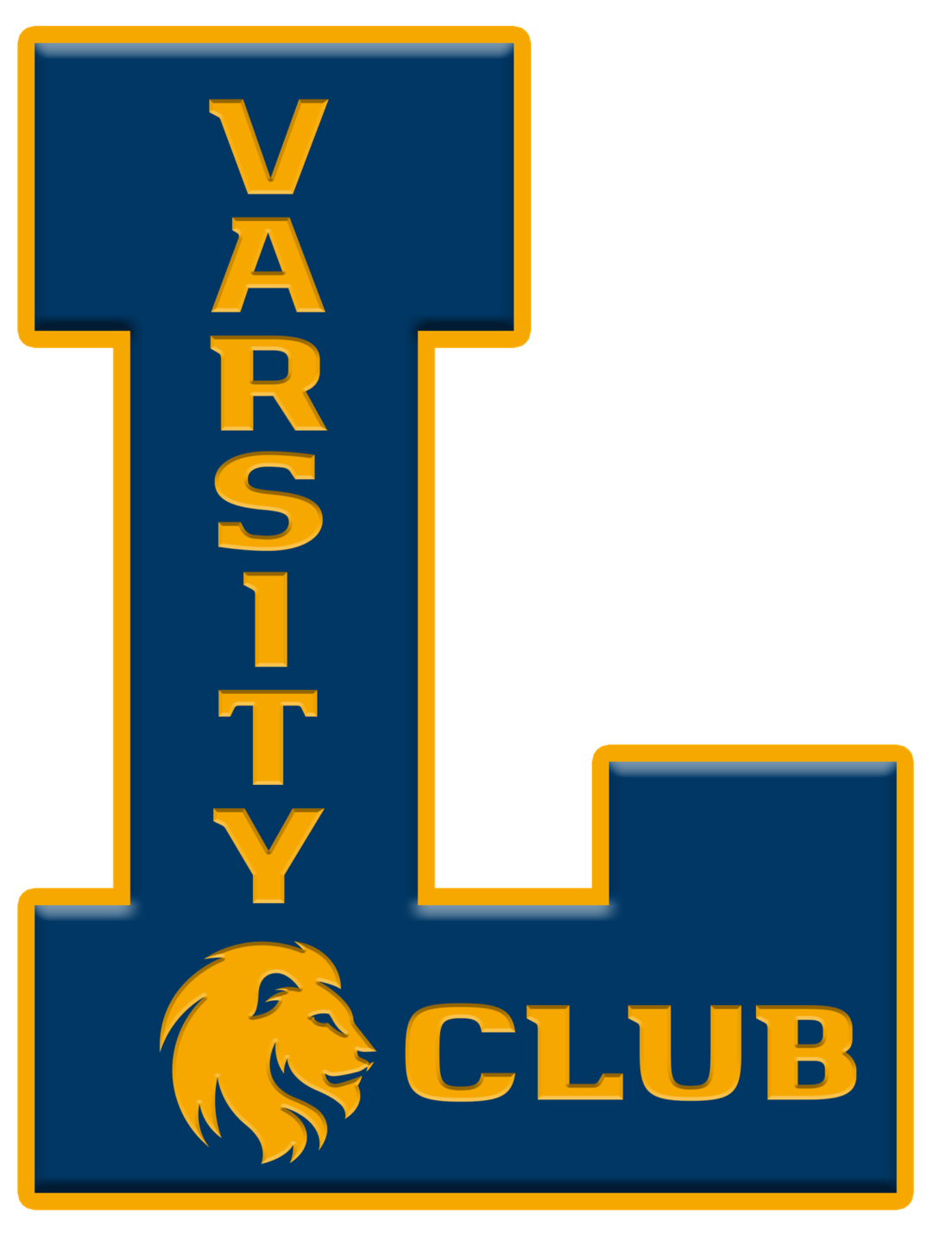 Back to menu
Lion Champions Fund :: Meet our Faculty and Staff
Meet our Department
Back to menu
Lion Champions Fund :: Contact
Contact Us
P.O. Box 3011
Commerce, TX 75429-3011
Back to menu
START YOUR JOURNEY! Two buttons
START YOUR JOURNEY!
Back to menu