A&M-Commerce Researchers Publish Pioneering Cell Biology Article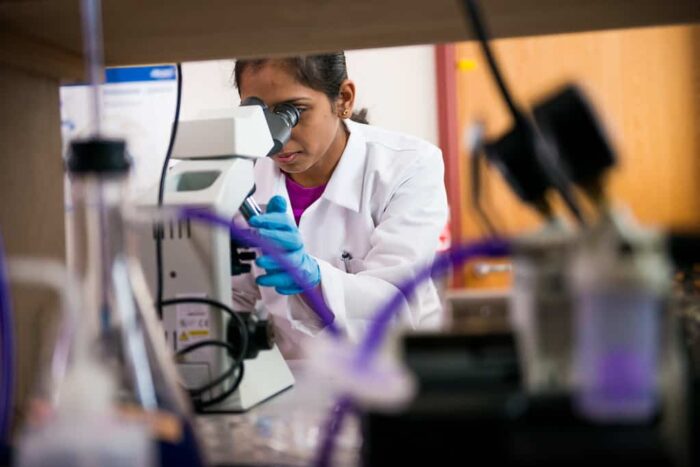 Researchers from A&M-Commerce and Texas Woman's University (TWU) have uncovered new information about how G1P3/IFI6, a gene of the human immune system, promotes cancer cell growth.
The current study found that IFI6 increases the recruitment of certain cell parts, called RAB5+endosomes, to repair energy-producing components called mitochondria. The group published its findings—titled "G1P3/IFI6, an interferon stimulated protein, promotes the association of RAB5+endosomes with mitochondria in breast cancer cells"—in Cell Biology International.
This new understanding of the inner workings of cancer cells may help scientists develop innovative treatments and potentially stop cancer cells from spreading.
Six researchers represented A&M-Commerce, including Associate Professor Venugopalan Cheriyath and students Anne M. Davenport, Madeleine Morris, Fatima Sabti, Sarah Sabti, and Diksha Shakya. Davenport recently graduated from TWU with her doctorate and was enrolled as a doctoral student at TWU but conducted her research with Cheriyath at A&M-Commerce.
Explore opportunities available through the Department of Biological and Environmental Science at A&M-Commerce.