By Cops, For Cops: A&M-Commerce Competency-Based Criminal Justice Degree is Transforming Law Enforcement
Law enforcement officers in Texas and beyond are elevating their careers by earning their bachelor's degree fully online through Texas A&M University-Commerce.
The university's competency-based Bachelor of Science in Criminal Justice degree program emphasizes law enforcement leadership and provides a convenient and flexible option for working officers to earn their degree while keeping up with the demands of their hectic professional and personal lives.
Historically, the law enforcement industry has placed less importance on earning a degree, instead valuing hands-on experience. Yet, officers who earn their degree are better positioned for career advancement and report improved job performance and earning potential.
Designed for Working Officers
Administrators and graduates touted the program's merits at a five-year anniversary event in Spring 2023.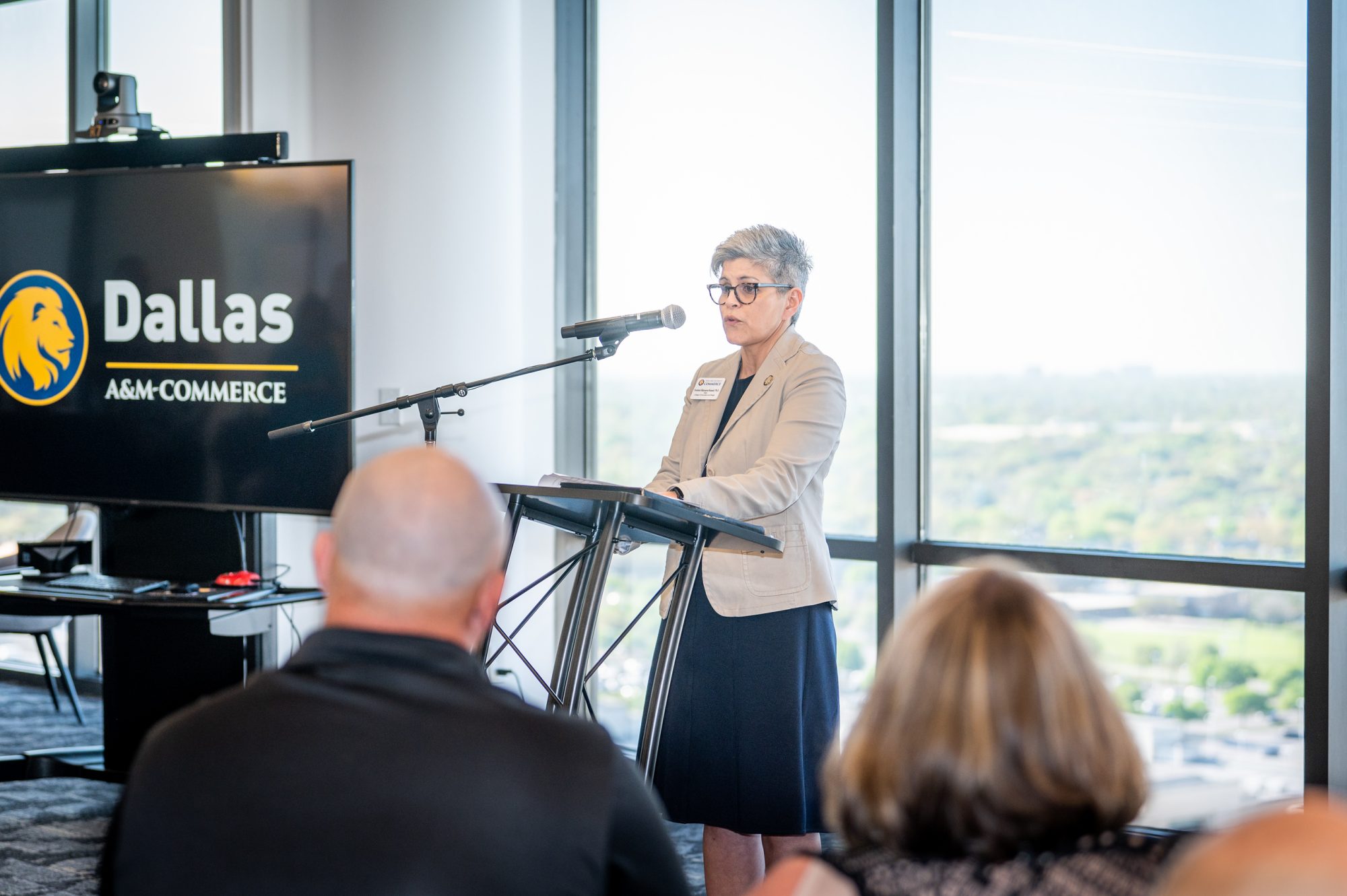 "This is the only criminal justice degree program in the country that was created by cops, for cops," said program coordinator Jimmy Womack. "We designed it from the ground up with working officers in mind. Our advisory board and teaching staff are industry professionals who are devoted to improving the profession one officer at a time."
He said the program's structure and competency-based format empower officers in Texas, Louisiana, Oklahoma and the United States Customs and Border Patrol agency to upskill and advance their career prospects.
"We have been where they are and understand their sacrifices," Womack said. "We work hard to get officers accepted into the university, help them feel welcome and encourage them to succeed."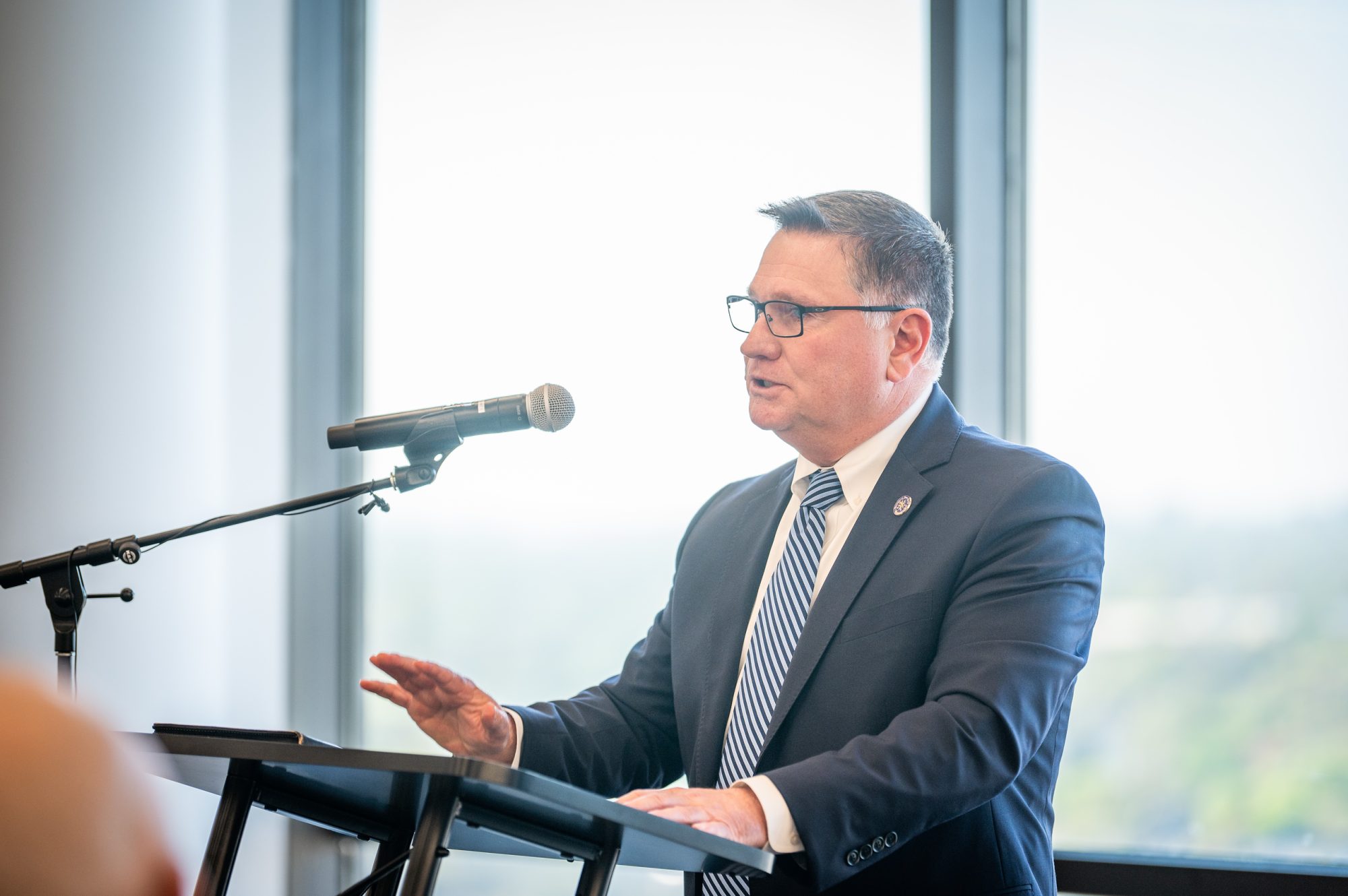 Shining Stars
Nearly 300 officers have graduated from the program since 2019, earning their degree in 18 months on average.
"As with many police officers, I thought earning a degree had nothing to do with being a cop," said Commerce ISD Police Chief Seth McDaniel. "Still, I wanted something to set myself apart when promotions were available. I quickly realized that the coursework helped in my daily work, taught information that assisted my role as a police officer and helped me earn a promotion."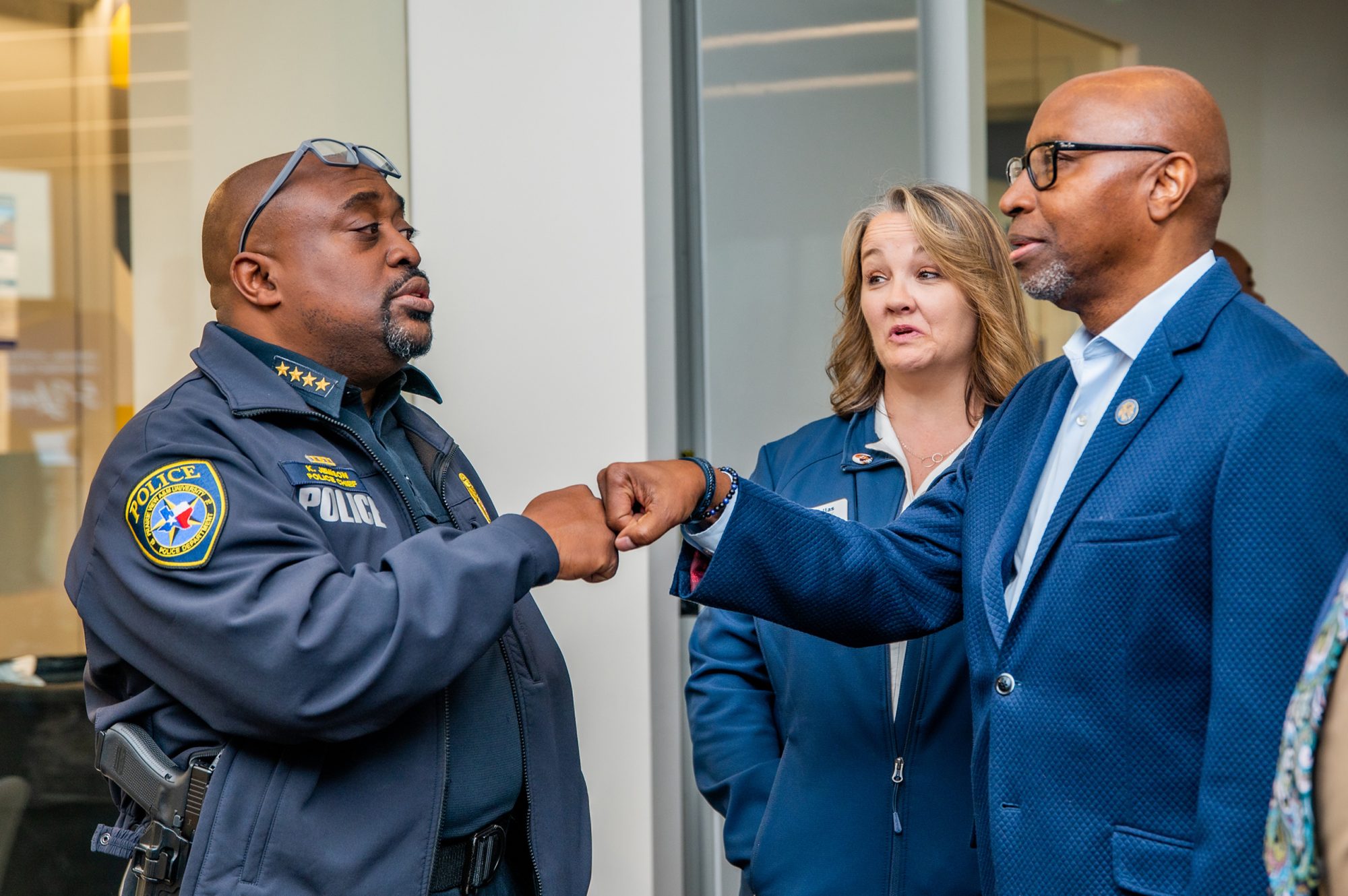 The degree also positioned McDaniel to earn his master's degree through A&M-Commerce, which he credits for his ascension to police chief at a young age.
Assistant Chief Deputy Barry K. Caver with the Denton County Sheriff's Office graduated from the program in 2020.
"Earning my degree helped me become a better communicator, writer and well-rounded supervisor," he said. "I highly recommend this program to law enforcement officers because many departments now prioritize and require a bachelor's degree to achieve higher ranks. This self-paced program is exactly what officers need to earn a degree around their hectic schedules."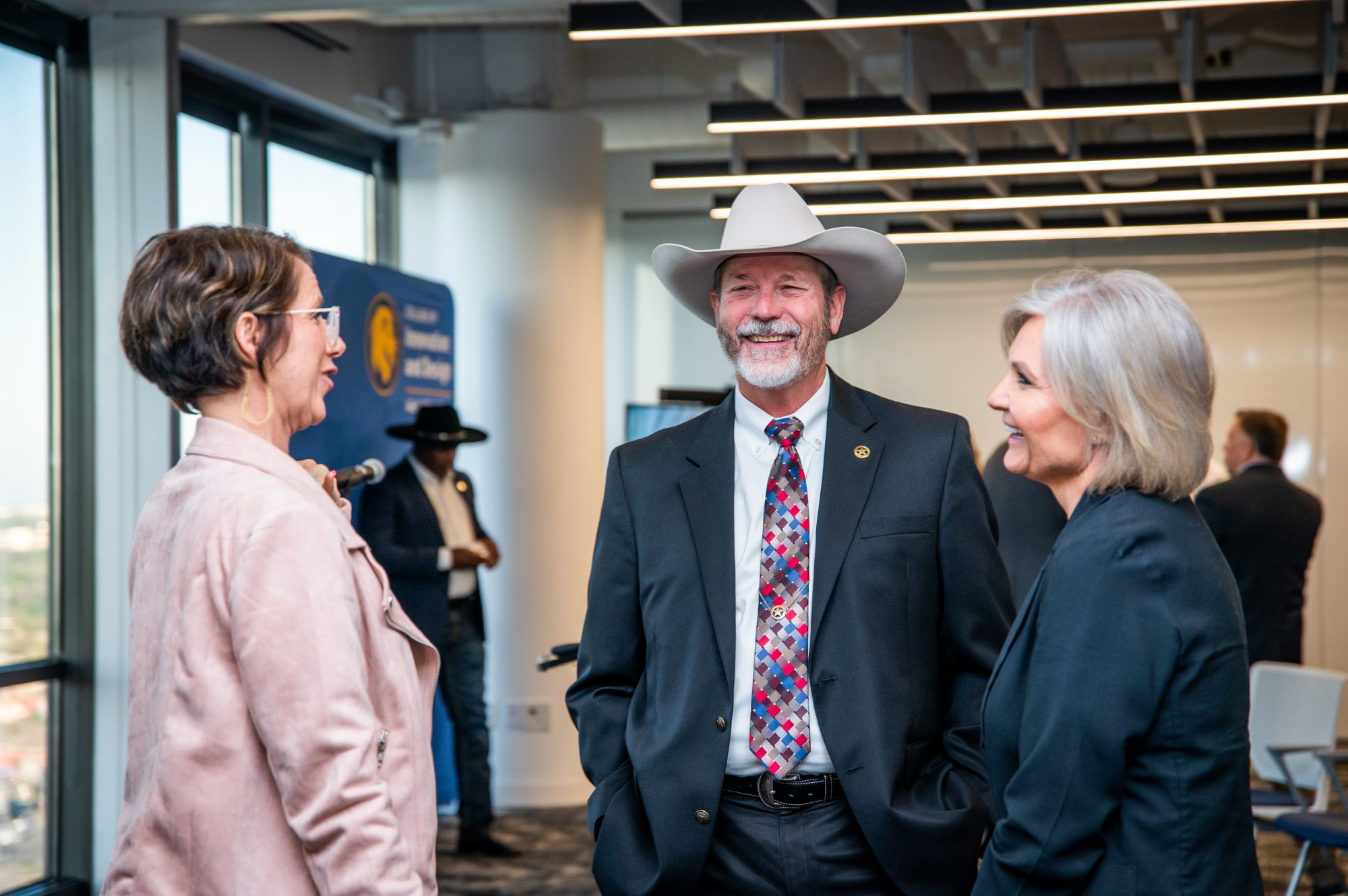 Bell County Justice of the Peace Larry Wilkey earned his degree and changed his career trajectory while juggling his personal life with his former role as a detective sergeant for the Temple Police Department.
"My diploma hangs overhead in my judge's chambers, and I point it out to young officers who enter my office for warrants," he said. "The credentials I earned were a big factor in becoming a Bell County magistrate. The program helped me improve my career, my family life and my health!"
Transform Your Career
As demand grows for higher education in law enforcement, the fully online, competency-based criminal justice degree program at A&M-Commerce is a proven path for officers to gain the knowledge and skills necessary for improved performance, increased earning potential and career advancement.
Are you ready to transform your law enforcement career? Explore the Bachelor of Science in Criminal Justice with Law Enforcement Leadership program at A&M-Commerce, or contact [email protected], 817.771.6053, for more information.
View photos from the program's five-year celebration event on March 24, 2023.