College of Education and Human Services to Welcome New Dean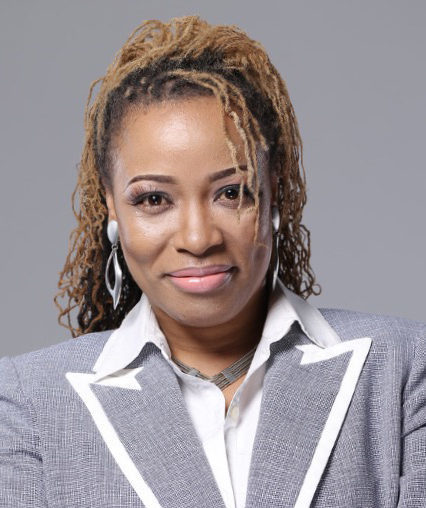 Texas A&M University-Commerce welcomes Dr. Kimberly McLeod as the new dean of the College of Education and Human Services. McLeod will join the university on May 1, 2020.
McLeod has served in multiple educational roles, including public school teacher, counselor, administrator, assistant superintendent, professor, executive director and dean at Texas Southern University (TSU) in Houston, Texas.
Of the appointment, A&M-Commerce Provost John Humphreys said, "We are very pleased to have Dr. McLeod join us as dean of our storied College of Education and Human Services. She is an accomplished educator and dean with a substantial statewide network of colleagues and associates in education, industry and politics."
McLeod has built numerous partnerships with leading education groups, such as the Texas Association of Latino Administrators and Superintendents, the Texas Caucus of Black School Board Members, and the Mexican American School Boards Association.
Through her volunteer and professional work, she has raised over $20 million in philanthropic, federal, state and local grant dollars. Additionally, as president of the Texas Alliance of Black School Educators, she created the Texas Educational Policy Institute, which established an instructional pipeline for public educators to learn effective practices related to policy and governance.
"With her broad experience in education and counseling, and a keen understanding of the Texas education system, we are confident that Dr. McLeod can be an effective academic leader for Texas A&M University-Commerce," Humphreys said.
McLeod held several academic leadership roles at TSU over her 12-year career with the institution, including executive director of academic instruction and affairs, director of the Teaching and Learning Excellence Center, and dean of the university's Northwest Campus. She also founded the National Journal for Urban Education and Practice.
An avid writer and public speaker, McLeod's research on culturally responsive practices has been shared at national and international public institutions and conferences for over a decade. After requests from several school districts, she published her first book, "Creating Cultural Responsiveness," in 2002. Since then, she has published 11 additional books for adult and child learners, along with 20 articles in peer-reviewed journals.
Senator Boris Miles of Houston noted McLeod's positive influence in the community. "While Houston is losing a giant in advocacy and leadership in education, I'm glad to see Dr. McLeod join Texas A&M University-Commerce. She will serve the institution remarkably well."
McLeod is excited to join the Lion family. "I look forward to working with faculty and staff, alumni, current students, and future students to continue delivering the best educational leadership in the state of Texas." she said. "Considering the importance and value of front-line employees in our healthcare system, I'm particularly focused on showcasing how A&M-Commerce programs in nursing, health and human performance, and mental health are having a positive impact on academic and field-based preparations to avoid future crises in the state of Texas."