Former ETSU Student, NFL Coach Wade Wilson Dies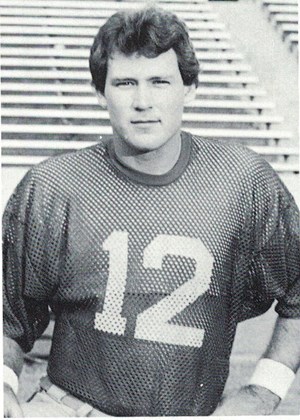 Charles Wade "Sticks" Wilson, an East Texas State University student and football legend, passed away February 1. He set many school records and achieved a long and successful career with the NFL.
Wilson, who was born and raised in East Texas, was drafted out of ETSU in 1981 by the Minnesota Vikings where he played quarterback for 11 seasons. He also played quarterback for the Atlanta Falcons, New Orleans Saints, Dallas Cowboys and Oakland Raiders over his 19-season career. Wilson led the Vikings to the NFC Championship game in 1987 and was the NFC's leading passer in 1988. He also served as backup quarterback for Troy Aikman on the Super Bowl XXX championship team. During his successful career, he played in 125 games, throwing for 17,283 yards and 99 touchdowns.
Following his playing career, Wilson was an assistant coach for the Dallas Cowboys from 2000 to 2002 and again from 2007 to 2017. He was an assistant coach for the Chicago Bears from 2004 to 2006. Under Wilson's guidance, Tony Romo became the Cowboys' all-time leader in passing yards and touchdowns.
Robert Wolf, an A&M-Commerce education instructor, remembers Wilson fondly. The two were teammates on the ETSU Lions football team. Wolf recalls, "I knew Wade starting in 1980 when I first stepped on the grass field at Memorial Stadium. I had just graduated from Mesquite High School and headed to two-a-days for my freshman year. The first person I saw was Wade, and he was throwing the ball. That year, I co-started as the left tackle, and my job was to protect him. I admired his skill as a QB and did my best to protect him on every play."
Wolf remembers that "Wade was mostly quiet but very loud with his playing ability. He was also humble. I never heard him curse or belittle anyone, even during the hottest summer in Texas history with over 69 days of 100-degree temps."
During his career at ETSU, Wilson was named National Association of Intercollegiate Athletics First Team All-American in 1980 and was a three-time All-American selection. He was also named Lone Star Conference Outstanding Back of the Year in 1980 and was a two-time First Team All-Conference selection. Wilson was inducted into the Lion Hall of Fame in 2002 and the Lone Star Conference Hall of Honor in 2003.