TAMUC Doctoral Student Named Director at Austin ISD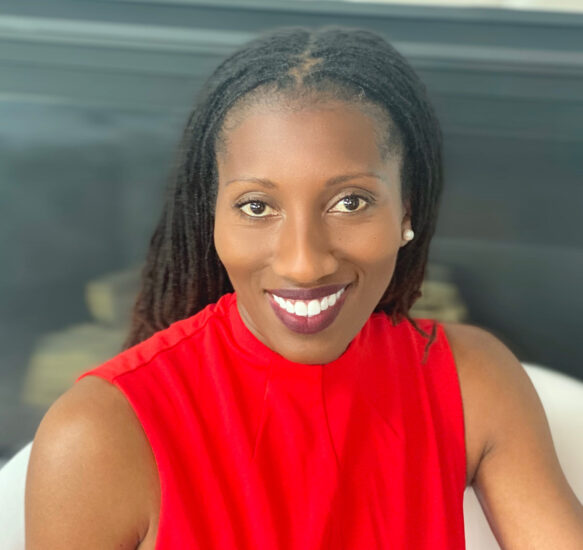 Texas A&M University-Commerce doctoral student Statia Paschel is the new director of Social Emotional Learning and Cultural Proficiency and Inclusiveness at Austin ISD, the district recently announced.
Dr. Kimberly McLeod, dean of the College of Education and Human Services at A&M-Commerce, congratulated Austin ISD on selecting Paschel for the position.
"The College of Education and Human Services continues to establish partnership agreements with numerous professional organizations. We want to build bridges for working professionals in these organizations to pursue their dreams through our graduate school," McLeod said.
She continued: "As a member of the Texas Alliance of Black School Educators, Statia chose to cross that bridge of opportunity, enrolling in our Curriculum and Instruction doctoral program. We have full confidence that she will use her talent and academic acumen to make public education a better place for Texas students and teaching professionals."
Dr. Juan Araujo, assistant dean of the college, said Paschel is well-prepared to meet the needs of Austin ISD.
"Statia is one of the brightest students I've had in my reading doctoral classes. She is always keen on the intersectionality between policy, education and the needs of students," Araujo said. "Austin ISD is gaining a world-changer. I am proud of her accomplishments."
Paschel, who grew up in South Carolina, moved to Texas after high school to attend Texas A&M University. After earning her Bachelor of Science in Kinesiology, she obtained her master's degree in educational administration from Concordia University. She has been an educator for over 18 years, most recently serving as assistant principal at Ethridge Elementary School in Garland ISD.
Paschel is now working on her doctorate in Supervision, Curriculum and Instruction at A&M-Commerce.
"I believe that all stakeholders maximize their potential when they have thought-partners that share a common vision and purpose," Paschel said. "My coursework at A&M-Commerce pushes me to dive deep into the philosophy of education to gain insight into the rationale of educational systems. Why do we do what we do? Who will benefit? How can it be improved? A&M-Commerce takes your thinking to new heights. Go Lions!"