A&M-Commerce Career Development Staff Members Honored at Regional Conference
Two staff members from the Office of Career Development at Texas A&M University-Commerce earned prestigious awards at the recent Southern Association of Colleges and Employers (SoACE) annual conference.
Amy Horton, career coach for special populations, was awarded the Champion of Diversity Award for her demonstrated commitment to the pursuit of diversity and inclusion in the community or workplace.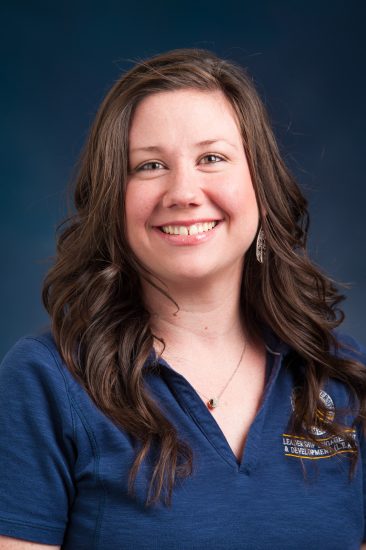 Director of Student Disability Services Sandi Patton said Horton does an outstanding job adapting to the unique needs of each student.
"The results of her work are reflected in the career success of the students with whom she has worked," Patton said.
Lacey Henderson, director of career development at A&M-Commerce, said Horton truly understands the importance of her role.
"I have enjoyed watching Amy flourish when working with students with disabilities. Our students are the best, and Amy helps bring that out in them," Henderson said. "I can't wait to see how much of an impact her work will make on their lives."
Horton said she is grateful for the award and the opportunity to learn from the students she helps.
"I hope that the support I provide will help increase equal access, accommodation and broader knowledge across campus and beyond for a new view of individuals with disabilities," Horton said. "I want to thank our A&M-Commerce Career Development team for providing the support I need to be successful. I couldn't have done it without them."
Bethany Ferrall, associate director for career development, received the Servant Leader Award for embodying the spirit of servant leadership, demonstrated by service beyond the call of duty to the association.
Henderson said she's proud of Ferrall's accomplishments.
"Bethany's ability to identify solutions to problems is remarkable. She is vital to the success of the Office of Career Development at A&M-Commerce and SoACE as well," Henderson said. "Her contributions as a servant leader and her willingness to share her wealth of knowledge only make our team better. I'm extremely happy for her!"
Ferrall said the recognition is greatly appreciated.
"I am honored to be recognized by an organization that has provided significant personal and professional growth over the past several years," Ferrall said. "Thanks, also, to the Office of Career Development and the College of Innovation and Design for giving me the opportunity to take part in professional development and their commitment to my growth as a leader in our industry."
The Office of Career Development fosters relationships with employers that result in career opportunities for A&M-Commerce students and alumni. The office also provides career preparation tools including resume and cover letter guidance, mock interviews, professional headshots and professional attire through The Lion Wardrobe.
Learn more about the Office of Career Development at A&M-Commerce.