Letter from Dr. Rudin Announcing that Spring Graduation Is Postponed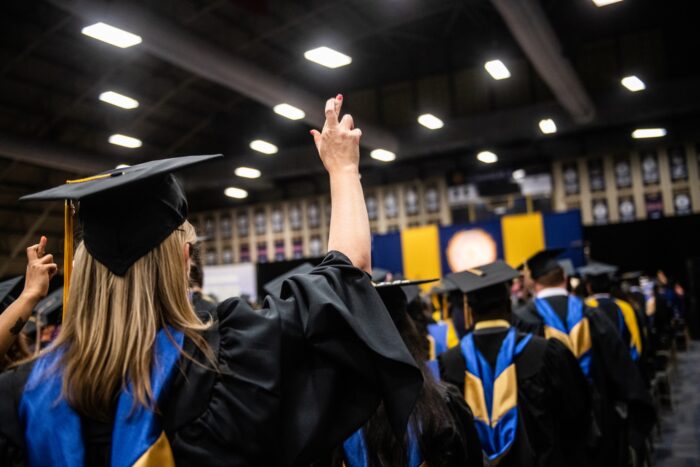 Dear Future Lion Alumni,
To mitigate the risk of large-group gatherings for the foreseeable future, we are carefully following the advice of health officials regarding the current global health crisis.
Currently, the Centers for Disease Control recommends canceling large-group events as they can contribute to the spread of COVID-19. We have also received guidance from The Texas A&M University System requesting that all campuses postpone events with more than 250 people, including commencement ceremonies, through May 31, 2020.
For these reasons, A&M-Commerce has made the difficult decision to postpone its Spring 2020 commencement ceremonies scheduled for Friday, May 8 and Saturday, May 9, 2020. Please note that students who have met the requirements for graduation will receive their diplomas from the Registrar's Office after final grades are posted for the Spring, 2020 semester.
We know commencement is an important event for our students and families. To be clear, I want to assure you that commencements scheduled for Friday, May 8 and Saturday, May 9, 2020 will be rescheduled for December, 2020. We take great pride in our commencement traditions, and we don't want you to miss out on the opportunity to celebrate your accomplishments with family, friends, fellow students, faculty, and staff of the university.
However, in light of the COVID-19 pandemic, we must prioritize the health and safety of every individual who may be negatively impacted by a large-group gathering, especially higher-risk family members and friends.
As always, if you have any questions, please contact Linda King at [email protected].
Thank you for your understanding,

Mark Rudin
President