President Rudin's Message to the University Community Regarding Uvalde, Texas Shooting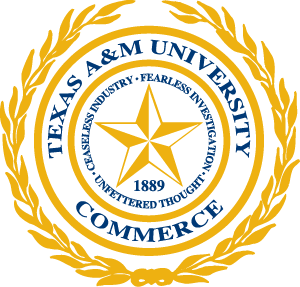 Dear Lions,
The Texas A&M University-Commerce community is devastated by the senseless violence and loss of life at Robb Elementary School in Uvalde, Texas. This tragedy hits especially close to our hearts because of our university's long history as a teachers' college. As fellow educators, we stand with the Robb Elementary School family, sending love and healing thoughts to the victims, their families and the entire Uvalde community.
The A&M-Commerce Police Department (UPD) affirms its dedication to the safety of our students, staff and faculty. Numerous safeguards are in place to reduce the likelihood of an active shooter occurrence on campus.
Our "Shots Fired" program is designed to equip students and employees with response strategies and is administered during new student and employee orientations.
Courses including "Panic Button" can be found on Traintraq (faculty and staff) or by contacting UPD Sergeant Ray Dittrich at

[email protected]

.
Students, staff and faculty are encouraged to download the Lion Safe app to stay aware of campus safety procedures and receive real-time information on current, critical campus safety matters.
All community members are asked to immediately report concerning or suspicious behaviors to appropriate campus personnel. University safety efforts are greatly enhanced when each person plays an active role in keeping our community safe. If you or any university member may be considering harm to self or others, please contact UPD or the Counseling Center for immediate assistance:
University Police Department: 903.886.5868
Counseling Center: 903.886.5145
Students who may benefit from mental health support are encouraged to schedule an appointment with the Counseling Center. Mental health crisis assessments are available 24/7 by calling the Counseling Center at 903.886.5145 (after-hours, press 1).
University employees are encouraged to contact the Employee Assistance Program (EAP) for counseling support and resources at www.guidanceresources.com or 866.301.9623.
In accordance with President Biden's order, university flags will remain at half-staff through May 28 to honor all victims of the shooting.
Take care, Lions.

Mark Rudin
President