President Rudin's message to faculty/staff regarding the return to work on January 3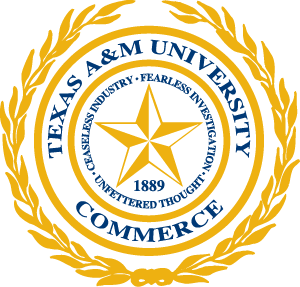 Dear Lion Family,
I hope you have enjoyed a peaceful and relaxing winter break with family and loved ones. Along with many of you, we have been monitoring the spread of the latest COVID-19 variant, Omicron, in our area. As you are probably aware, the daily number of cases in Northeast Texas has increased, creating challenges as we seek to maintain a healthy workplace in 2022.
While there are still many open questions about the Omicron variant, our public health experts have developed a great deal of knowledge about COVID-19 and several projections indicate that Omicron will spike and then potentially recede by the end of January. We believe it is critically important that we take steps in early January to avoid unnecessary spread of the disease.
Therefore, to help prevent further spikes in COVID-19 cases, we will have a reduced workforce on site for the first week of the spring semester (January 3-7, 2022), including all off-site locations. Your supervisor will notify you shortly whether you should physically return to the office/workplace January 3, 2022, or if you should work from an alternate work location until your physical return on January 10, 2022. Also, supervisors will work with their employees to ensure that all campus offices are staffed to accommodate students and business operations during this time period. It is important to note that supervisors will make the determination on a case-by-case basis as to when employees return to ensure effective operations. And it is possible that employees who are working from an alternate work location the week of January 3-7 could be asked to physically return to campus at some point during that week, as reopening and testing protocols are implemented.
All employees are required to participate in a COVID-19 testing program within the first week of their return to campus. Employees can either test at a location of their choice or at an on-campus site. Information on how to find a testing site close to you can be found at https://www.hhs.gov/coronavirus/community-based-testing-sites/index.html. Details regarding the campus testing site will be sent out soon. Employees must test and have a negative result within the first week of their return to campus. Anyone testing positive is required to notify the Emergency Operations Center (EOC) at [email protected] for guidance. As you probably know, the CDC has recently modified their guidelines surrounding quarantine and isolation for those who test positive for COVID-19. We will be working with The Texas A&M University System to update our guidelines and will provide more information on that very soon.
In addition to reduced on-site staffing and mandatory testing, we strongly encourage employees to wear masks in all common areas and when in meetings or shared spaces with others. We also encourage the use of virtual meetings with fellow employees, vendors, and others as much as possible.
The health and safety of our university community is of utmost importance. We know this has been a difficult and trying time, and we appreciate all the efforts you have put forth to keep our campus community healthy. Contact the EOC at [email protected] for any needs you may have, including PPE supplies. We still highly encourage vaccinations and/or boosters and we are currently working with regional officials to schedule vaccination clinics on campus.
As always, if you have questions concerning this, contact Linda King, Chief of Staff, at [email protected]. Additional information will be sent separately to faculty and students prior to their return to campus.
Despite the challenges COVID is placing on all of us, I look forward to seeing everyone again soon!

Mark Rudin
President